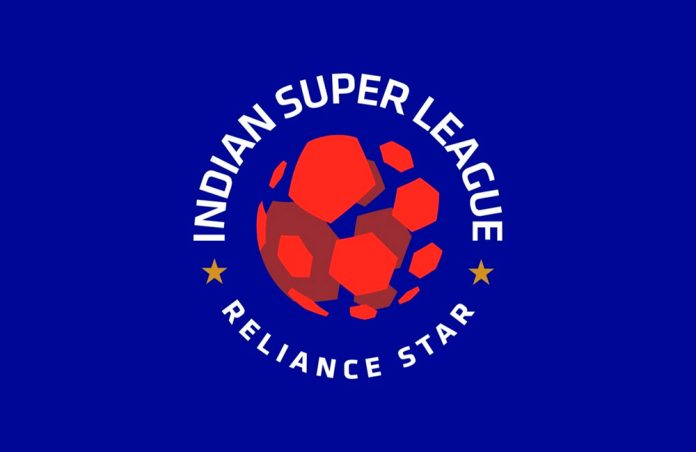 Mumbai City FC put up a really solid performance at the Indira Gandhi Athletic Stadium in Guwahati, to hand North East United, in what was their first defeat of the current Indian Super League campaign. The game just saw a single goal separate the two sides, which was scored by Arnold Issoko in the 4th minute of the match, handing the visitors the initiative in the match to go on and push for all three points. Once again Jorge Costa's team held their nerves, in a game that was expected to be a really tough challenge for them.
Though it was not an easy win and the away side really had to fight hard to take back all three points from the game, manager Jorge Costa would have been really pleased by the way that his team handled the situation. They barely had 31% of the ball possession, but managed to keep their opponents out and earn that crucial clean-sheet on the night.
This would be a huge boost for the team that did not have the best of seasons, last time around and are now in third place in the points table. They have made a positive start to the campaign, despite a few losses that would have hurt their title ambitions. However, if they can continue to play like this and pick up some crucial wins, they will surely have a chance of winning the ISL title this term.
There were some controversies in the game and many of the fans were not really pleased with the refereeing in the match, with the game being stopped 30 seconds before the 6 minutes of injury time were over. This also caused a backlash on social media and the fans were rather displeased, to say the least.
Here are some of the reactions of the fans and the Pundits, after his major upset in the competition that will have an impact at the top of the point's table-
@MarvelStudios , we have replacement of Vision available here in India, currently working as a linesman in @IndSuperLeague . This guy can confirm a goal from an angle where he has no clue about the ball and can only see the ass of the GK?#NEUMUM #HeroISL #LetsFootball

— Talstay Bhattacharya (@Tleostoy) November 9, 2018
Mumbai City FC take home 3 points after an away win against Northeast United FC. #HeroISL #LetsFootball #NEUMUM #FanBannaPadega https://t.co/sAif84rGW0

— Indian Football Team (@IndianFootball) November 9, 2018
This is what happens when you allow an autowala to become a referee. These referees does not even have balls. The match was stopped before the stoppage time and the referee was just running like a head less chicken. Shame #NEUMUM #ISL

— gir (@vipersdoom) November 9, 2018
Early goal, missed chances, brilliant saves and stout defending – #NEUMUM was a treat to watch! Here's a glimpse of all the action from tonight! #FanBannaPadega #HeroISL pic.twitter.com/4Wk8CsYtqc

— Star Sports Football (@StarFootball) November 9, 2018
Does the @IndSuperLeague referees knows the LAWS OF THE GAME????? Additional time MINIMUM of 6 minutes was added. Why did the stupid referee blown the whistle at 5:30 of additional time? Ruining THE BEAUTIFUL GAME. #NEUMUM @NEUtdFC #Highlanders #8StatesOneUnited #LetsFootball

— Hirak Mahanta (@hirak_mahanta) November 9, 2018
#NEUMUM #ISL Why was the match stopped with 30 seconds in hand? You should realise that a game can be turn around in a second. Pathetic refereeing and I hope we see a better referee. MOTM is the referee. #NEU deserves better.

— [email protected] (@JoePou1) November 9, 2018
.@MumbaiCityFC's win also registered the first defeat of the #HeroISL season for @NEUtdFC. #IndianFootball #ISL2018 #NEUMUM

— Khel Now (@KhelNow) November 9, 2018
Cometh the hour, cometh the thalaivan. Arnold (Issoko) Aarumugachaami delivers to ensure @MumbaiCityFC won 1-0 in Guwahati. An aggressive performance in defence  shunted @NEUtdFC out of the game. Ogbeche could have done better with his chances#NEUMUM #LetsFootball #HeroISL

— Arun Venugopal (@scarletrun) November 9, 2018
"It was like Mumbai City players were dying on the field" and much more from Eelco Schattorie below ?https://t.co/boYCM3SDYU#NEUMUM #HeroISL #LetsFootball #NEUFC

— Goal India (@Goal_India) November 9, 2018
Man that #NEUMUM game was basically highlanders v islanders and I'm too late to make a pun. Disappointed

— Sootinho (@WandCloak_Stone) November 9, 2018
@MumbaiCityFC showed steel and grit tonight and fought all the way to hang on to a 1-0 victory over @NEUtdFC in @IndSuperLeague
The win pushes them into the top 4.
NE still looking for that 1st home win of the season. #HeroISL #FanBannaPadega #NEUMUM #budget pic.twitter.com/2wJ3o97ood

— Paul Masefield (@masefield2110) November 9, 2018
`
Full Time ?
A Very Crucial 3 Points Away From Home ?? #NEUMUM #breathemcfc #mcfc #mumbai #mumbaiigers #mumbaicityfc #mumbaicityfcfans #isl #apunkateam #FanBannaPadega pic.twitter.com/qqVWcGSVvn

— BREATHE MCFC (@breathe_mcfc) November 9, 2018
Paul Masefield saying It's still a good start to the season for NE wrt to the seasons gone by after NE first loss in 6 games. #NEUMUM

— Vaibhav Joshi (@vmj_27) November 9, 2018
Irrespective of the controversy, it was a good, close game, though whether Mumbai can now really make this count, remains to be seen. On the other hand, NEUFC will have to really fight hard and keep winning, if they wish to keep their hopes alive of winning something this season.