The Signing-
West Ham defensive midfielder, Declan Rice chose The Three Lions badge over Republic of Ireland as his national colors. With Irish heritage but born in London, Rice played for Republic of Ireland three times previously. All of them were in friendlies so he had the option to swap international allegiance to the country of his origin. The 20 year old who made 59 appearances for West Ham and excelled in form this season decided that England National Team will be a better suit for him considering his future. Rice plans to submit a formal written request to FIFA in the coming weeks.
Rice said in a statement that he informed England manager, Gareth Southgate and Republic of Ireland, Mick McCarthy of his decision and that he is going to submit an official letter of request to FIFA. This would be with regards to the decision that he has already made, just confirming it to the higher officials.
He stated, "I have also spoken to Martin O'Neill, Mick McCarthy, Gareth Southgate and to friends and colleagues within the game whose opinion I respect. I am truly grateful for the support I have received leading to this decision."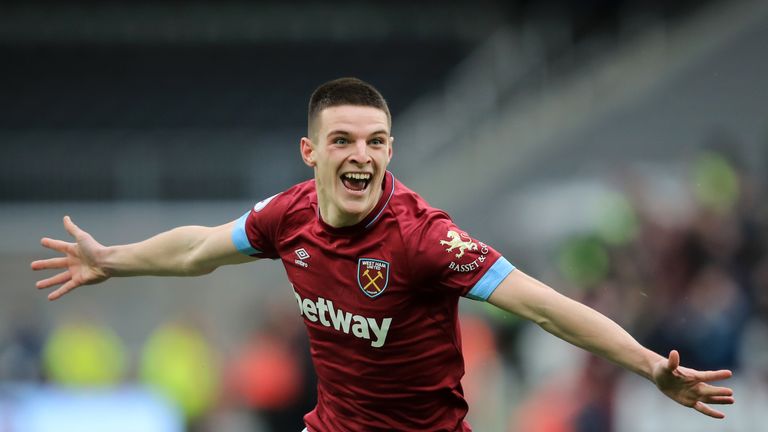 Earlier this season, McCarthy held a constructive meeting with Rice and his family promising to build the Ireland national team around him and that he would be the future captain of Republic of Ireland Football team. McCarthy returned to his second spell as Irish national team manager after the departure of O'Neill in November.
On the other hand, McCarthy had also stated that the player had informed him of his decision, thus ending all recent speculations, "Declan rang me today and said he has decided to give it a go with England. Good luck to him."
On his choice of national team, the 19 year old admits it was a tough decision, "This has been an extremely difficult decision and, in all honesty, not one I ever expected to be making at this stage of my career. I have equal respect and love for both England and Ireland and therefore the national team I choose to represent is not a clear-cut, simple selection."
Rice added that his pride on wearing the Irish shirt was 100 percent but added that he had hopes of being called up by England because that is "best for my future."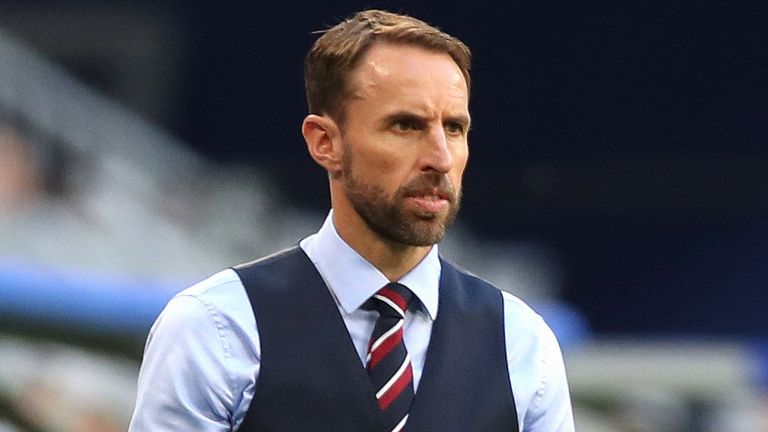 The 19 year old has recently showed a lot of promise for West Ham as he shone  in matches against Liverpool and Manchester City, along with the fact that he scored the winner against the Gunners. It remains to be seen whether Rice made the right choice or his career goes down as a promising youngster without proper opportunities.
In the past, The Three Lions were not really known for signing a lot of top players. They have lost the likes of Gareth Bale and quite a few others in recent times, who could have made them World Cup winners. However, if this player does have the talent that he has showcased in recent times and can play like he played against Arsenal, there is still hope for the English side. Only time will tell whether he is actually able to live up to his full potential or not, though right now the future does indeed look bright for him.
What We At Beyond The Posts Think?
This is surely an impact of Southgate's presence with the national team and their performance at the World Cup in Russia. The Three Lions finished fourth in a hard-fought tournament and were unlucky not to make it to the finals, though they played really well at times and could have had more.
Rice will now want to improve even more with The Hammers, with whom he recently signed a long-term deal as well. He will want to make bigger things happen for him at the London Stadium, so that he can secure a first team spot in the national side on a regular basis. It will not be an easy task surely for the 20 year old defensive superstar, with a lot of talented players in the squad already, but as we know nothing is impossible in the world of football.