Since I was a child, I have been absolutely loving these 'Pick a dream team' or 'best playing XI' activities or games. I have spent hours imagining different combinations for different formats, for different nations or combined world XI and for different eras and argued with myself over and over to reach the final XI and writing all this down on back pages of notebook .Am sure you all must have done the same!
Why am I saying this now? It's the time to pick India's probable playing XI for the Cricket World Cup 2019 which is only 8 months away and it's high time for Indian team to start finalizing its core. The national team selectors, team management are obviously
there to do that. However being a follower of cricket for years, I am going to pick a team that I feel is best. First of all it's very important to see where the tournament is
going to be held and the place is England and Wales. So keeping that in mind we have to select a team. The other factors that matter a lot are past records, current form, fitness and ability to play in particular condition and estimation of what could happen in a time leading up to world cup and not get carried away with only recent results.
Let's start with an opening batting combination. It's actually a no brainer, Shikhar Dhawan and Rohit Sharma have been a formidable and consistent pair. They seem to have reached that level of understanding and comfort. Remember where it all started?
Champions trophy 2013 which was also in England!! Both have solid record in England as far as shorter format is concerned. These two senior players along with Virat Kohli have been carrying Indian team for past 4-5 years. Let's hope they remain fit and nothing goes wrong, but keeping in mind uncertainties I feel KL Rahul should be given opportunities before world cup and kept in contention as back up and he can be deployed in the middle order too if needed. He's shown serious potential in IPL and is too good to miss out.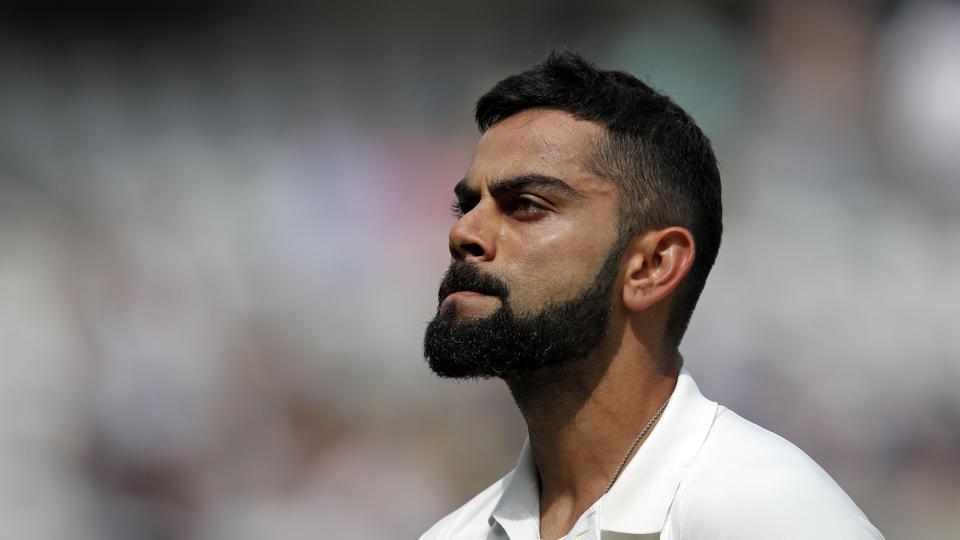 Virat Kohli at No.3 is an automatic selection. Easily the best batsman in the world across formats and absolute master craftsman of one day cricket. Now let's see how the middle order can take a shape. Problem really starts with this, because top 3 have been performing so well, our middle order often remains untested and when it's exposed we
can see that team is yet to find the correct combination even though we get over the line somehow. We are yet to find heirs of Yuvi and Raina.
Ambati Rayudu has been given consistent run by selectors and has an average of 50. Although he has played less international matches, he's an experienced campaigner in IPL and domestic cricket, will be good choice at No.4 I am big fan of Ajinkya Rahane and I still feel that team needs a player of his technical quality, solidity and stroke play in English conditions and can be useful in middle order, but clearly team management and selectors don't feel that way, because he's not been given opportunities in recent past. Still I'll keep him at least on bench.
Kedar Jadhav at No.5 seems to have made strong case for himself with his clever bowling. He's handy batsman and can bowl economically and has knack of picking wickets.
I am a big fan of M S Dhoni and he's wisdom, knowledge are still invaluable for the team. His wicket keeping is still razor sharp, but for the first time in last 14 years he's is not an automatic choice as a batsman! His strike rate has gone down in last 2 years and the kind of pressure releasing shots he used to play consistently, he's not been able to do that, but he's still supremely fit athlete and am hopeful that he'll make a comeback, so he's at No.6.
It's also true that we need to start looking beyond Dhoni and should have given chance to Rishabh Pant to prove his mettle, as of now it doesn't look like a case, may be post world cup. Dinesh Karthik, however has serious chance with consistent run given to him recently, although he didn't keep wickets. He seems an obvious choice as back up for M S Dhoni as keeper or even as pure batsman. Let's now talk about the all-rounders!
Hardik Pandya and Ravindra Jadeja both can fit in and add more variety to the team's bowling and some power hitting down the order. They are also brilliant fielders. So they take 7 th and 8 th spot. Hardik can be really handy with his subtle seam bowling in English conditions. Jadeja has so much experience and was instrumental in champions trophy win in 2013. He can bowl tight lines and surprise batsmen with variations like arm ball and odd ball that turns sharply.
This means bad news to the duo of Kuldeep Yadav and Yuzvendra Chahal, because only one of they can play. Actually, it is a bit harsh as they have performed very well in recent series in England. That's not really a concern. My concern is experience and Ravichandran Ashwin doesn't seem to be in plans of selectors as he's not been picked in shorter format for a year now.
As far as fast bowling is concerned Bhuvneshwar Kumar and Jasprit Bumrah are automatic selections if they remain fit. Both have been exceptional with new ball as well as in death overs. However we need to think about the back up and I think Umesh Yadav is good option, he should be picked in ODIs before the World Cup to see how he can perform. Am not really convinced with idea of taking inexperienced bowlers like Shardul Thakur, Siddharth Kaul, Khaleel Ahmad, Mohammad Siraj to the World Cup.
Overall we have pretty solid squad with good mix of youth and experience. So the best playing XI and squad for India at World Cup 2019 according to me is as follows:
1. Shikhar Dhawan
2. Rohit Sharma (Vice Captain)
3. Virat Kohli (Captain)
4 Ambati Rayudu
5. Kedar Jadhav
6. MS Dhoni (WK)
7. Hardik Pandya
8. Ravindra Jadeja
9. Bhuvneshwar Kumar
10. Yuzvendra Chahal
11. Jasprit Bumrah
Bench: KL Rahul, Ajinkya Rahane, Dinesh Kathik, Kuldeep Yadav, Umesh Yadav.