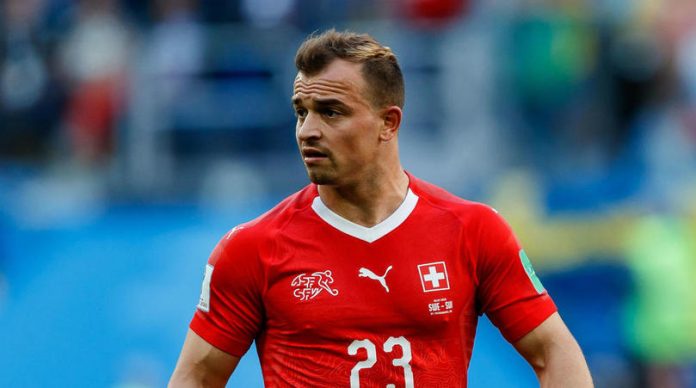 The answer to this broader question is indeed, but in certain times when Klopp will deploy him on the pitch to show his specialty. The main business would be terminated by the other new star filled signings that the Reds have undertaken in this summer window. Xherdan Shaqiri, the 'Alpine Messi'of Liverpool whom we are talking about over here, sparkles among those signings and is believed to add his talent on the attacking front constituting the feared trio of last season- Sadio Mane, Firmino and Premier league's best player Mohammed Salah. The Merseyside giants paid his £13m from Stoke, the side relegated from the league last season, to reshuffle his carrier in the top flight. But the question stays, is he the one that will provide the ultimate backup?
Shaqiri, however, dominated his playing styles in the pre-season. Along with an audacious bicycle kick against Manchester United, the Swiss winger played as a more centralist role in the other games to show what he is capable of.
Not only scoring beautiful goals but also for his sharp vision in spotting out a teammate, proves vital in playing field. So, Klopp may well make him a super sub or if just if Mo Salah forgot his boots back in Egypt and fails to replicate some of his best form from last term.
Now, Shaqiri's form dipped in the last one season and an half at Stoke when much was demanded from him at desperation time for his team facing relegation. It is also true that he wasn't playing in his best manner or in other words open minded enough. This was proved after he had another world cup to remember with his nation Switzerland even though theirs stoppage arrived at the round of 16 stage.
So he's the man in the making at Liverpool? Not quite. We know Shaqiri is an useful player and under Klopp he's been reviving to his past best but a lot of emphasis won't be falling on him. He is still just 26 and has a lot of good years left ahead of him and can be a top player at Anfield, though it will be interesting to see whether he can adjust with the likes of Salah and Mane around him.
This is because fans have huge expectations on other high profile signings. Focus will be on how Klopp build up a squad that is capable on winning titles. The likes of Naby Keita and Fabinho becomes the name that need to sustain the burden on and guide the eleven forward. Though, there's been no change in the defensive setup as it will look exactly the same as of last year.
For now Shaqiri's concern would be get back to his cracking form and make it a regularity to play for Liverpool, otherwise it would be a sad end for him, similar to the Stoke tale. The Reds already have a formidable attack and his addition to the team can really give them a major boost in the days to come. Hopefully, they can perform consistently this time and challenge for the title.