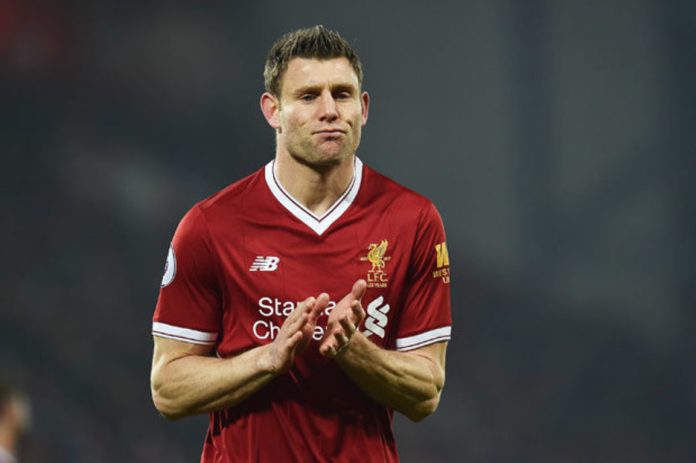 A polymath in the word's truest sense, James Milner, the man whose meteoric rise to fame will be the crux of this piece, came a long way from being a pedestrian ball boy for Leeds United to being one of the most dependable, prolific and versatile footballer for two Premier League giants, City and currently Liverpool.
Milner's knack for sports brought him close to three completely different genres of physical activities. Those genres were cricket, football and long distance running. A highly proficient student in his academics, whose flair in his studies were validated by 11 GCSE's, was a wonder-kid of tantamount finesse in physical activities.
Milner was an integral part of the Yorkshire Schools Cricket team. He was also the cross-country champion for three years on a bounce at his school. His dreams knew no bounds as he went on to become the district champion in 100 meters sprint for two consecutive years.
Given the fact that his parents were season ticket holders for Leeds United, Milner got to become the ball boy for the West Yorkshire based football club.
Milner's entry to the English football canon transpired when he superseded Jason Wilcox for the last six minutes in Leeds' encounter against West Ham on 10th November 2002. Right since his appearance in the football scene, he started making records.
His debut for Leeds made him the second-youngest player to make a debut in Premier League at a very young age of 16 years and 309 days. His first goal for the club on 26th December 2002 made him the youngest player to score a premier league goal at 16 years and 356 days until James Vaughan of Everton went on to shatter the record.
Milner received worldwide critical acclamation after he scored a screamer of a goal against Chelsea, foxing veteran defender, Marcel Desailly. With a deft first touch and with some fancy footwork, he created acres of space between him and the latter to belt out a spectacular curler from 18 yards away.
Leeds United nosedived into a financial tailspin and the management was compelled to sell Milner at a price of £3.6m. Despite being dejected that he had to bid adieu to the childhood club, which he once supported, Milner was ready to do what was beneficial to the club. He moved to Newcastle United.
Milner cited Alan Shearer to be an imperative source of his inspiration and also a biblical figure to teach Milner to stave away unwanted media attention. His first goal for the club came against West Bromwich Albion. After the sack of Bobby Robson, a father figure to Milner at Leeds, the winger had to spend most of his time warming the bench for Newcastle under the chaperonage of Souness.
He moved to Aston Villa on loan at the end of the season. Despite not having ample numbers to back his brilliance in the Villa colours, he still struck a major chord in the hearts of the Villa fans. Aston Villa retained him on a full-time basis for the seasons of 2008-10. Appearing for a staggering number of 73 games, he went on to score 11 valuable goals for Villa.
The ones, who are thinking that Milner's springboard to stardom has already been encapsulated in the above piece, are in for the actual meal now. That was just the hors d'oeuvre.
The breakthrough in the winger's career arrived when Manchester City expressed their interest in him. It was also soon enough when they roped him in for a fee of £26 million and a player exchange of Stephen Ireland.
Despite not being at his phenomenal best, Milner still managed to net the ball an astonishing 13 times out of the 147 games which he played for the Manchester Blues.
The Milner magic unfolded in its most scintillating form when he joined Liverpool. It was a free transfer, as City was not interested in the prodigy who rocked Aston Villa and Leeds United at one point in time. Within a span of just two months of his arrival at Anfield, he was made the vice-captain of the team. Haplessly, his debut goal for Liverpool came against his erstwhile team, Aston Villa in a thrilling 3-2 triumph for the Reds. Milner capped his first season at Anfield scoring 7 goals and unlocked unreserved potential down the right.
His second season for the Reds was all about breaking records. His goal against Manchester City was the record broken for a player to play in most matches sans defeat and scoring in. The second record which wasn't really shattered but paralleled was of the highest number of assists in UEFA Champions League in a season with 8 assists. The eighth assist came as he teed up Alex Oxlade-Chamberlain for his goal against City. However, he was able to shatter this record as he went on to provide 9 assists in the preceding UCL, the ninth assist coming in the first leg of the semi-final, squaring off Roberto Firmino for his goal.
Milner's 50th Premier League goal came in November 2018 as he went on to score against Arsenal in a cagey stalemate. Milner made his 500th Premier League appearance in an exultant victory against Bournemouth.
He is also an integral part of the English national team, given his ability to play in multiple positions and his experience brings in a sense of reliability to the squad as most of the English squad is new and not so enriched with the ken of international football.