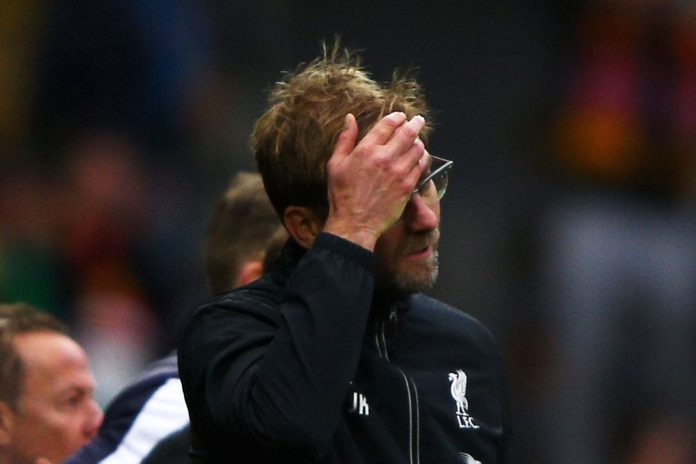 Renowned German sports' photographer Paul Ripke thinks the Liverpool boss, Jurgen Klopp manages his team to play in a different class. Ripke got famous in his career after he took some outstanding pictures of Germany National Team in the FIFA World Cup 2014. It was where they were crowned World Champions. After Klopp moved to England, Ripke followed him to capture some of his iconic stunts.
He has been following the former Borussia Dortmund manager around ever since. Not sure if it is a good thing or a bad one. However, his obsession with Klopp has yielded some positive results for sure. This has been just another example of that. The German manager does love to have fun as well.
The Comments On Jurgen Klopp
In a personal interview with Goal.com, Ripke says: "Jurgen Klopp is ultra-blatant," Ripke said in an exclusive interview with Goal and SPOX. "He somehow plays in a league above the Champions League – in a 'World Champions League' or something. Klopp is the George Clooney of football, he's at the same level that Clooney is at with acting."
He added: "I was particularly struck by his social skills. I thought it was crazy when he joked with me two days after we had been together for five minutes. He remembered what I was wearing, things like that."
About His Sense Of Humour
Klopp has got an amazing sense of humour along with some sixth sense. He can capture what the opposite person is thinking sometimes. It struck Repke as well. He shares his experience after he met Klopp in Liverpool.
"Of course, I did not want to just take boring training pictures when I was in Liverpool. I wanted to get a photo of Klopp in the street like the Beatles, that would have been much better, but he did not want that."
 "So, I tried to trick him, as I have done with so many others. I agreed with a steward that he would open the door to the street at a rear exit of the training area. It was a street right next to the training ground – it looked like a British city and that would have been enough."
 "So I got Jurgen there, but on the way, he suddenly looks at me and says: 'Paul, I know exactly what you're trying to do, forgets it'. And I just thought, that does not exist. He intuitively knew what I was going to do."
What Ripke Concluded By Saying?
"In that sense, I am sure that he will immediately be able to realize when a player is talking nonsense, he has that emotional intelligence. He knows a little bit about football too!"
Klopp arrived in Liverpool when that team was really struggling for consistency and success. That Liverpool side was getting criticized for mediocrity performance seasons after seasons. The former Borussia Dortmund manager has changed the playing system completely.
Some really good signings and heavy metal football has made Liverpool one of the best sides in England. This has also been visible in the European competition, the Champions League. They missed the Premier League title last season with just one point to Manchester City. However, they won the Champions League for the sixth time in their history.
This season Klopp's Liverpool side is on their way to lifting the first Premier League trophy in their history. The Merseyside Reds are occupying the first position in the league table with second-placed Manchester City is 25 points below them. The maximum of two wins will be good enough to win their 19th English league title.