WWE Superstar's Kane unmasking on Raw is regarded as one of the most memorable and iconic WWE moments of all time. The shockwave that Kane's 'burnt' face sent to the entire crowd will be remembered for a long time to come. After losing to Triple H in an episode of Raw on June 23, 2003, The Big Red Machine removed his mask to reveal his face. He turned on his partner, Rob Van Dam, thus turning heel in the process.
WWE veteran is going to be a guest star in the upcoming episode of The Broken Skull Sessions. It is hosted by WWE Hall of Famer, Steve Austin. WWE recently uploaded a small clip from the show. In this show, Kane talks about his biggest regret about his unmasking. He revealed that his wife loved his long hair and wasn't a fan of his new shaven look. He also added that halfway through the shave, he realized that he had to go and pick his son from the school donning his new look. That is just epic to say the least.
I actually was a little nervous, though, because I had not told my wife about this, and my wife loved my long hair, and I wanted her to see it and be shocked just like everybody else, and she was. So, when I talked to her after the match, that did not go very well. And they get about halfway through, and Bruce [Prichard] goes 'Stop! I need to show Vince,' I should have said right then keep going, and of course in the heat of the moment I am like oh yeah, this is going to be awesome, and then yeah, I am sitting there like, wait a second, I got to go to like…Outback, with this, I got to pick my kids up at school.
Kane has now retired from professional wrestling as a full-timer. The Big Red Machine is currently the Mayor of Knox County, Tennessee. He last appeared on a WWE TV in September 2019 on Raw.
This was when he was involved in the 24/7 championship shenanigans alongside R-Truth. He later made an in-ring appearance on the show. It was to save Seth Rollins from Robert Roode, Dolph Ziggler and The O.C. Eventually, only to be attacked by The Fiend.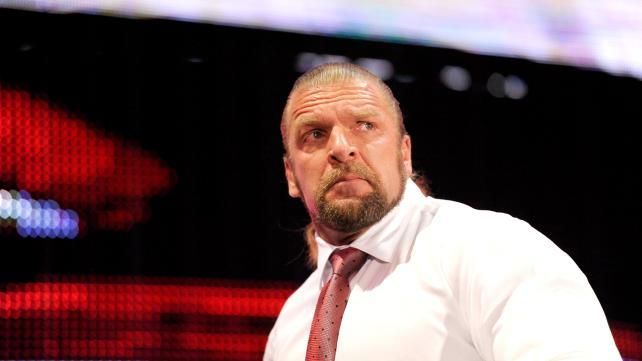 In other news, Triple H teases his in-ring retirement. Talking on a conference call ahead of NXT UK: TakeOver Blackpool, Triple H said he is currently at an age where he just can't hang with the young wrestlers. He says that he wishes he was 25 again. He is not and now he can't handle the physicality of being a professional wrestler.
Sometimes I look at the talent and I think, oh man, if I was 25 and could step in the ring with them – but then the reality quickly comes back to me. 'You are not 25 and you can't do that! The business evolves, and in some way – I look at it, from a storytelling standpoint, that is what we are sort of teaching them and that comes from experience. But the physicality of it and the things that a lot of talent are able to do – I could not do that anyway!
The Game last wrestled on TV at WrestleMania 35 against his former Evolution mate, Batista, in a winning cause. That was also Batista's retirement match.
Triple H might say that he can't wrestle in another match. However, we might see another match from him soon. There is a lot of money to be made from his retirement match. Even he would like to put a young wrestler over in his last match.