What Kevin Pietersen said? The Indian captain Virat Kohli has been in stellar form with the bat across all formats over quite some time now. He is also known as the run-machine as he consistently scores runs across all formats throughout the world. His numbers over the last 10 years are just unbelievable and that speaks volumes of the player that he is.
Fans and cricketers all around the world are even saying that Kohli can break Sachin Tendulkar's record of 100 centuries in International cricket. Now, former England cricketer Kevin Pietersen has expressed his views regarding it.
Pietersen recently did a live Q&A and he talked about a lot of topics. It included topics on MS Dhoni and Virat Kohli as well. Kevin Pietersen highlighted a few good points when it came to King Kohli and his future. He also shed some light on this topic and how everyone expects him to break Sachin Tendulkar's record.
Virat has scored 70 centuries in International cricket currently. He has 43 and 27 centuries in ODI's and Tests respectively. Kohli has to score 31 centuries more to break that humongous record of Sachin. The Indian captain will turn 32 this November and we can safely say that he has at least 5 years of cricket left in him. Moreover, Virat in an occasion earlier even indirectly said, about hanging up his boots from one format (mostly T20) to keep himself fit for the others.
Kevin Pietersen responded to whether Virat Kohli can break Sachin's record of 100 centuries in International cricket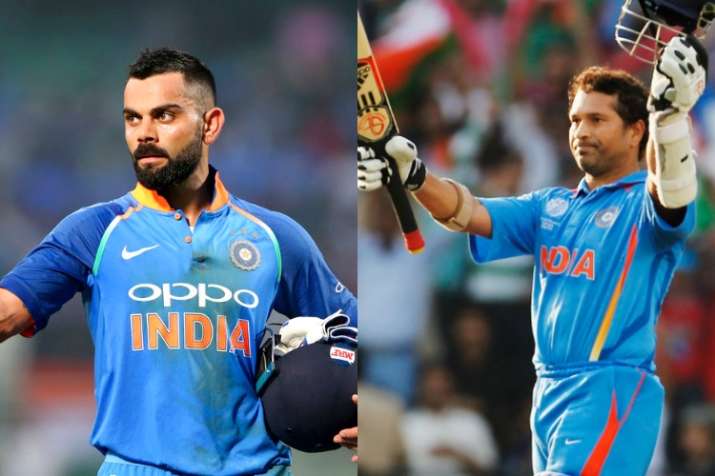 Kevin Pietersen responded to the question of whether Virat can break Sachin's record of 100 centuries. He said that it completely depends on how Kohli goes about his business. He even added that T20's and IPL were not part of the majority of Sachin's career. The injury breaks helped him to play for a longer period. Pietersen also stressed that the Indian captain is very aggressive on the field, unlike Sachin.
"It is difficult because of injury, the longevity of Tendulkar's career. Tendulkar was not as emotional when he was in the field and he did not carry the same sort of aggressive attitude on the field. He was a lot more relaxed. It depends on how long Virat Kohli continues to play."
"Remember, Kohli plays all three forms of the game, plus he plays the IPL. For the majority of Sachin Tendulkar's career, there was no T20 cricket and there was no IPL. So it all depends on how long Kohli plays for," Pietersen said in an interview to Times Now.
Pietersen picks Virat Kohli as the best batsman in the world currently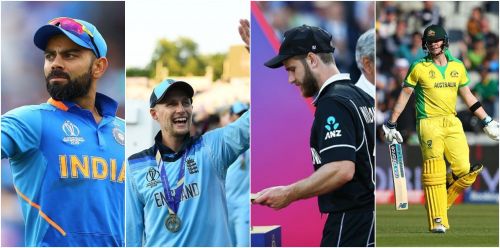 Pietersen also made his choice from the fab four in modern-day cricket, consisting of Virat Kohli, Steve Smith, Joe Root and Kane Williamson. He picked Virat Kohli as the greatest batsman from the lot. He even backed up his choice by saying that Kohli is the best batsman across all formats currently and is way above all of them.
"No other option. It is Virat Kohli, across all formats. He is way above everybody else," KP further said.