Chelsea are almost out of this year's UEFA Champions League after they suffered their heaviest defeat at home in any European competitions in their history i.e., a 3-0 defeat to Bayern Munich. It will need something very special from Frank Lampard's side in Munich in the second leg to come back in this tie for them.
That stadium though has some great memories for the blues back in 2012 as they had their greatest night of success there when they beat Bayern at their helm to win the Champions League. This time though things might not be the same as this Chelsea squad are on a development process under the new management of Frank Lampard. Further, the club management and the players have full faith in Lampard's vision.
Chelsea were banned from signing any players in the summer of 2019 and even after the transfer ban was lifted later on, they did not sign anyone in January as well. They are relying on their academy graduates and youngsters. The likes of Tammy Abraham, Mason Mount, Fikayo Tomori, Reece James, Callum Hudson-Odoi are first-team players currently at Chelsea and certainly, this has caused ups and downs in their results. Tuesday's result shows what level they are at and where they should at least go to compete at the very highest level of the game.
Owen Hargreaves, a former Manchester United and Munich star told BT Sport, "At least four or five [signings] – not just quantity but quality. Real quality players who can make the difference. Every Bayern Munich player made a difference today at some point in the game. 'Frank had too many players who haven't played enough football – whether it's [Ross] Barkley or [Olivier] Giroud."
Red Devils' legend Ferdinand then added: "He [Lampard] is going to have to implement his own philosophy. But he is also going to have to dip into that transfer market and make some waves with the opportunity he has in the next window. Upfront [is where he most needs to add] – Tammy Abraham does score but he's young and needs someone to come and help with that responsibility."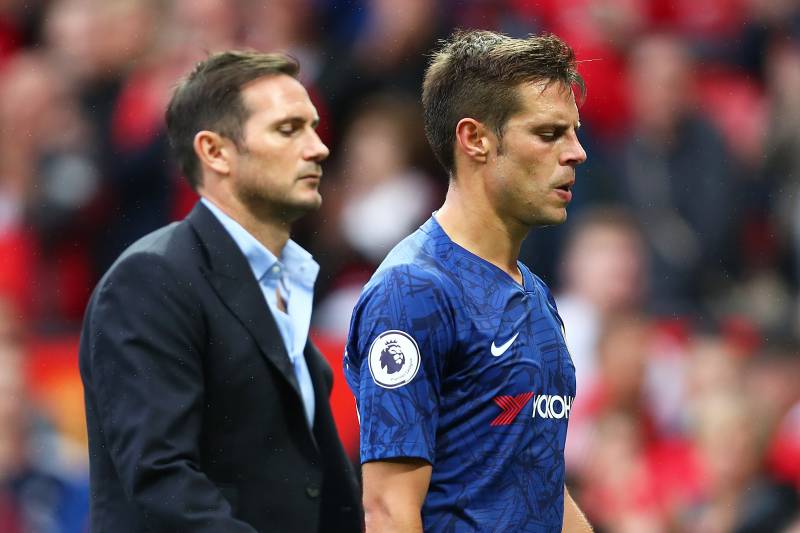 Frank Lampard's comments after their defeat against Bayern Munich in the first-leg of their Champions League tie read as, "The performance was poor and sometimes you have to be brutally honest."
"They outclassed us in every department and it is quite sobering. The level of team they are is why they challenge in the Bundesliga and Europe year in year out. I am disappointed we could not do more against them. We have to take it on the chin and work towards getting back to the levels we want to be at."
"If you look at the choice of passes they make, our choices have to improve. If our players have a bit about them, which I think they do, they will look at who they were playing against and the level they need to work to. We will always play with pride but I am more concerned about the bigger picture. How quickly can we recover for the Premier League and how quickly can we get to the level?"