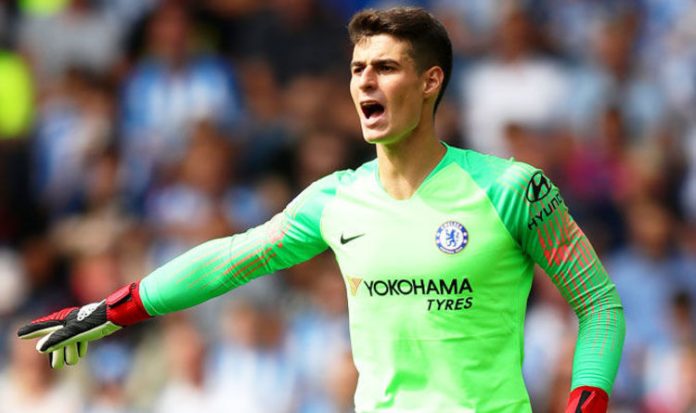 Chelsea boss Frank Lampard shielded goalkeeper Kepa Arrizabalaga from all criticism that arose after the latter conceded two goals against Valencia at Mestalla on Wednesday. Micheal Cox took on to Twitter in order to lend a hand to Arrizabalaga, who was down on his knees after a global rage poured in on the Chelsea goalkeeper. The English journalist (Football analyst) wrote, "Second CL game in a row where Chelsea have conceded to a seemingly overhit cross that bounces in off the far post. Commentators laying into Kepa but I am not sure what he can do to keep that one out." 
Criticising comments started firing up after Chelsea drew the match 2-2 against the Spanish outfit. The incident happened when Kepa missed Daniel Wass' cross cum shot from the right flank that managed to cross the goal line. Chelsea was leading Valencia 2-1 owing to Mateo Kovacic and Christian Pulisic's brilliant efforts that helped the EPL No.4 team cover Carlos Soler's opener.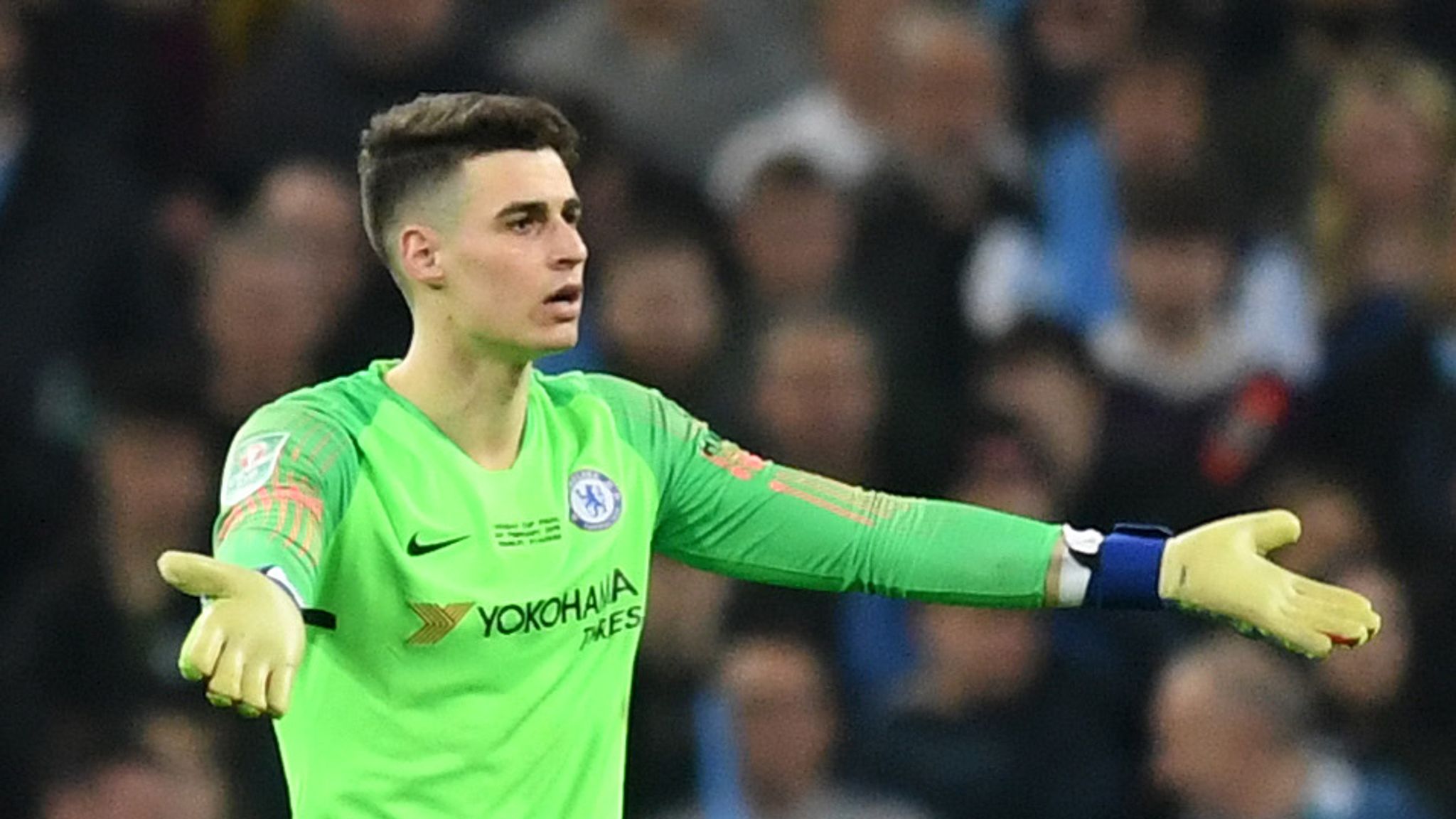 Kepa had his own moments when he put away Daniel Pajero's penalty shot and preserved the lead for the blues. If it was not for Soler's goal eight minutes before full-time, Valencia would've almost lost any chance for qualification from the Group H, where they had eight points like Chelsea. These two teams were trailing leaders Ajax by two points now, who were eventually eliminated, as the Spanish side finished on top.
After being asked about Valencia's equaliser in the post-match press conference, Lampard justified Kepa's abilities by saying that, "It was certainly a fluke. He did not mean to score and that makes it more difficult for the goalkeeper because they do not expect to go off the far top corner."
"The cross came in too high for him. I know there might be the feeling he pulled his hands away, I am not sure he would have got there anyway," the Chelsea boss added. 
This support from the manager must've induced a lot of confidence in the 25-year-old Spanish goalkeeper.
Frank Lampard didn't halt the defence. He also made other points clear when he said that, "I will have to look at it again and Kepa will be the best one because he is very honest with himself and if he feels he could have got it then I am sure he would say that. But we can not look away from the penalty save. It was not just a standard penalty save, it was a fantastic one and that's what top keepers do to save your points."
However, Lampard was very happy with his team's performance in Spain as it is difficult for English teams to win here. His side definitely had a bright chance but he wouldn't be disappointed at their efforts. He said, "It was a very unusual match because of the number of good opportunities for both teams. We have to be happy with the draw because we gave away too many opportunities. Valencia are a good team and we should be better defensively than we were today. I am happy with the result, it was a really tough match."
Kepa and Frank have always shared a very positive relationship with mutual respect. This becomes evident when the goalkeeper praised the manager earlier this month by saying, "I am very lucky to have him as a coach."