There is no doubt that cricket is as much a women's game, as it is a men's. There have been some brilliant women cricketers, who have played the game over the years. These special talents have broken various records across the careers. These range from the top scorer in various formats to the highest number of 50s and 100s.
However, in this particular article, we focus on another aspect of these women. One that may or may not be as important as their cricket skills. However, as a fan, we love to appreciate our favourites nevertheless.
Here are the top ten most beautiful women cricketers right now-
10. Holly Ferling
The 25-year-old star made her debut for the Aussie national women's team in 2013. Due to her performances in the domestic circuit, she was picked in the national team. Her quick was and height were huge assets to her bowling, helping her generate extra bounce off the pitch as well.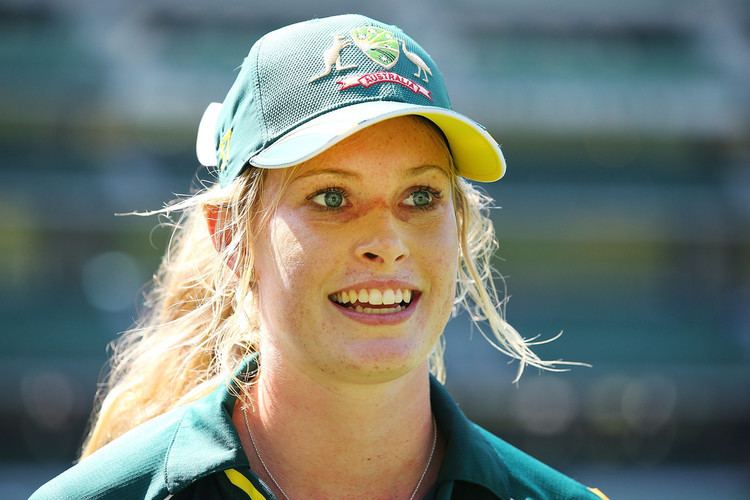 Though she has not been great overall with regards to her cricketing career, Ferling has had her moments. However, without a doubt, she is one of the most beautiful women cricketers right now.
9. Jahanara Alam
She is one of the most beautiful cricketers and she plays for the Bangladesh National Women's Cricketers team. Famous for her attractive and hot personality, which charms her fans across the globe. Born on 1st April 1993 in Khulna, Bangladesh, she currently captains the Bangladesh Women's Cricketer team.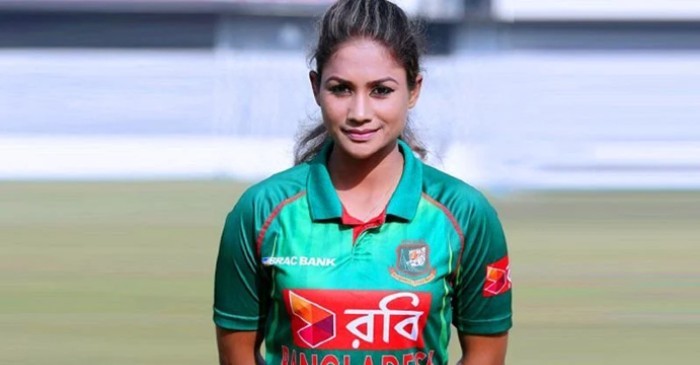 An all-rounder who bats and bowls with her right hand. Further, don't let her beauty and charm fool you. She is one of the most talented cricketers in the Bangladeshi team.
8.  Sarah Taylor
Very few cricket fans would not know the name of Sarah Taylor. One of the most popular female cricketers across the globe. She is known for her beauty and bold nature. She is a right-handed batter and is also a wicket-keeper, with regards to her contribution to the England Women's Team.
At 32, Sarah is well known for her aggressive batting style in the middle order of Test matches. Back in December 2017, she was part of ICC Women's ODI Team of the Year. This surely sealed her name in the field of cricket, due to her immense talent and skill. Though she has retired from international cricket as of now, Sarah has never ruled out the possibility of a comeback.
7. Taniya Bhatia
The dream girl for the Indian Women's cricket fans. Taniya Bhatia, the wicket-keeper batsman from Punjab has stumped a lot of fans with her beauty and looks. It was back in 2018 that she got named as one of the Breakout Stars by the ICC.
Taniya's Sanjay Bhatia was an all India University level cricketer. Further, Yograj Singh (Father of Yuvraj Singh) trained her at a young age. Further, RP Singh has also helped her sharpen her skills. She debuted for India in 2018 and is now an integral part of the setup.
6. Kate Cross
Kathryn Cross worked extremely hard to make it into the English national team. She has a lot of credit to her name that she can bank on. Kate was the first female cricketer to be accepted into the Lancashire Academy, which is a big deal in itself. Though she was really good at times, she just couldn't make it at the grand stage. As per claims, Kate was about to leave the sport and quit for good.
She was selected for The Three Lions' squad back in 2011. Despite that, she waited for a couple of years to play in English colours. It has been confirmed that the charming Kate was one of the first few female cricketers given a full-time professional contract for her country. She is also a CSK fan for all those who want to know.
5. Isobel Joyce
Isobel is a former Irish cricketer who has been really impressive for her country. The ex all-rounder has a  twin, Cecelia, who is equally good-looking. She has stunned her fans with her multiple heroics on the field of play. Found great success with the ball during her career as a player.
Despite that, she is equally good with the bat as well and is quite calm and composed. Isobel has led Ireland in the past, achieving a lot of success. To add to that, she is gorgeous as ever.
4. Sune Luus
The leg-spinner from South Africa is a really talented cricket. However, she is equally beautiful as the skill that she possesses. Keeping that in mind, she has her own fanbase that followers her from around the globe. She made her international debut back in 2012.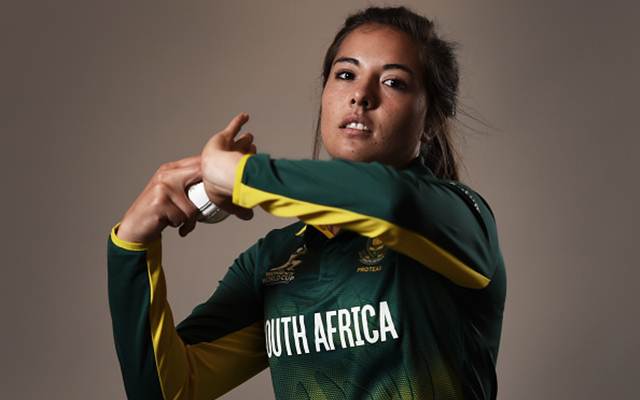 To add to that, Sune is only the second female player to score a half-century and take a five-wicket haul in W-ODI cricket. Heather Knight was the first and this is an incredible feat in itself. To add to that, Sune also holds the joint record for the most wickets (37) in a calendar year in women's cricket, back in 2016. Marvellous, isn't she?
3. Kainat Imtiaz
Kainat is a Pakistani bowler and the vice-captain of the Saif Saga Sports Club women cricket team. She excelled as an all-rounder right from a young age and did really well in both sports and academics. According to Kainat, Indian legend and pacer Jhulan Goswami inspired her to become a fast bowler. That is when the duo met back in 2005.
Kainat debuted for Pakistan in 2010. Despite that, her inconsistency has seen her come in and out of the team. She hasn't played as many games as she would have liked to. However, she was an integral part of the team at the 2010 Asian Games that won a gold medal.
Smriti Mandhana was an immediate hit and went viral on Social Media when she made her debut. Being tagged the 'national crush' of India was a big thing at that point in time. However, she has evolved into one of the most significant members of the Indian cricket team now. As time progressed her stature grew and she was even named the Best Women's International Cricketer by the BCCI three years ago.
2018 was a really good year for Smriti. The ICC awarded her with the Rachael Heyhoe-Flint Award for the best female cricketer of the year as well. She was even named the ODI Player of the Year at that time. One of the first Indian cricketers to actually sign a WBBL contract. To add to that, the first Indian player to play in the Kia Super League. At the same time, some would say she is just an angel in a 'blue jersey'. National crush for a reason!!
1. Ellyse Perry
Perry needs no introduction and is without a doubt, one of the greatest women cricketers to have ever played the sport. A highly skilled all-rounder and has a thing for Football as well. She has represented her team at the highest level in both sports.
The youngest person to represent Australia in cricket and the 28-year-old already has a legendary status in the game. She averages 78 in the eight Test matches that she has played so far. To add to that, she has played 109 ODIs and 108 T20Is for Australia. There she averages  53.53 and 30.44 respectively. Perry has also nearly 300 international wickets to her name, making her a serious threat to any opposition that she faces.
Women Cricketers Making Their Countries Proud
These women cricketers are all making their country proud. Just because we are talking about how beautiful they are, we must not forget that their real skill is on the pitch. We thank all the fans for their tremendous support towards the women's game that really needs to grow. We at Beyond The Posts will try to follow as much of it as possible. Cheers!!