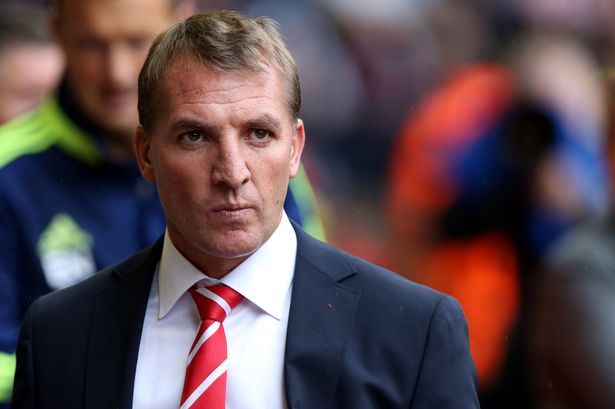 Brendan Rodgers Would Have Changed The Fortunes Of The Reds Had He Not Been Sacked Claims Kops' Captain James Milner.
Ex England International James Milner spoke to The Times magazine and has made quite a few statements which may very well turn a few heads he said, "My impressions on him is he was a very good manager, he is one of the major reasons why I chose to come to Liverpool, it's a massive club now and doesn't need to sell anything but it was because of Brendan Rodgers that I chose to sign of Liverpool.
"I spoke to him a few times before coming here and working with him for quite a brief moment, I could tell how prepared the man is, how good he actually is tactically during the training sessions and his man-management is pretty amazing.
"It was really unfortunate for me that I didn't get to play under him for a long period of time. That will remain a disappointment but I am really glad for him to see that he has gone to another big club and has done really well.
"Our loss has been Celtic's gain. But Liverpool bought in a great replacement in Jurgen Klopp, He is also top manager, so I would say it has worked out well for both the clubs involved. Brendan did a good job here at the Anfield and he nearly won them the Premier League in 2013, Would he turn things around had he been given more time? I think he would have.
"You can't come close as he did in pursuit to win the league that mean's he did something right, but the club chose to go on a different path.
James Milner joined Liverpool in 2015 on a free transfer from current Premier League champions Manchester City and since then has featured for them in over 136 games across all competitions and has scored 16 goals and provided 31 assists. Milner was named Vice Captain of the club when he joined in 2015 and has since been a strong dressing room figure at the Anfield.
Milner has not tasted success yet at the Anfield but he has a glorious record set to his name, he is the first player in UEFA Champions League history to record 9 assists in single Champions league campaign as he laid one for his teammate Roberto Firmino in semi final of last season against AS Roma.
Brendan Rodgers on Liverpool: "I came as close as anyone to the holy grail of winning the league. That season, with the fans was special." pic.twitter.com/iYvn0PgAyM

— Squawka News (@SquawkaNews) September 4, 2017
But would Brendan Rodgers been successful in turning the tide around at Liverpool after a disastrous start to the 2015/16 Premier league campaign I don't think so and after losing star figures at the Anfield like Jamie Carragher, club legend Steven Gerrard and losing Superstars such as Luis Suarez to Barcelona and Raheem Sterling departing for Pep Guardiola's Manchester City it would have been very tough for Rodgers to compete for any honors that season.
The Reds clearly lacked a visionary and they did get him under Jurgen Klopp who has definitely made a team to be even considered as a title contender and after having coming close last season to win the Champions League it shows their intent to challenge for major honors this season and who knows if they will finally go on to win the Premier League for the first time.