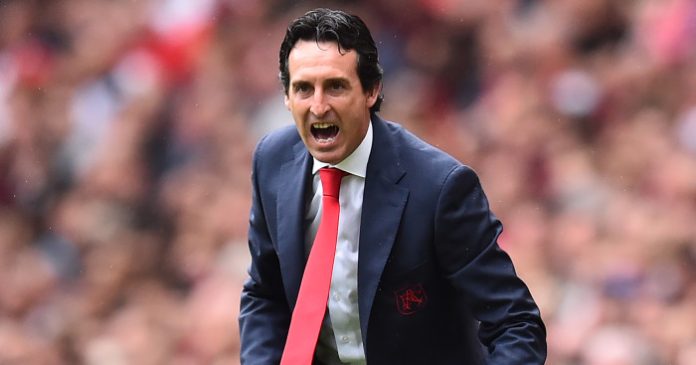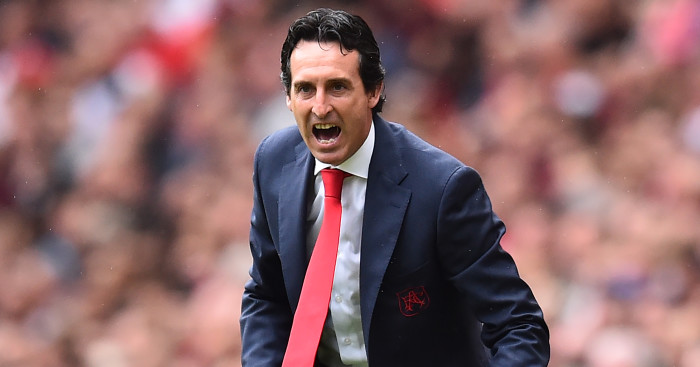 It was Alexandre Lacazette's solitary goal that handed Arsenal a 1-0 win over Qarabag as the Gunners finished as Group E winners. The Gunners are still running for the 28-match unbeaten run back in 2007/08 season and there is no reason why Unai Emery's men cannot go beyond the record or at least equal it.
Emery in this match gave chances to youngsters and academy graduates, though it was Alexandre Lacazette who came up with the crisp finish, which was adjudged the main point of difference between the two sides.
 Return of Laurent Koscielny
It was a special occasion for the French defender as he came back to action after seven months of injury layoff. Koscielny was carried off in his team's UEFA Europa League semifinal match against Atletico Madrid and missed his country's triumph at the Russia World Cup as result.
The club captain did play some of the matches with the U-23s and then returned to the first team fray and it can be considered as perfect looking at injuries to Mavropanos and Rob Holding, who has formed a good relationship at the back with Sokratis Papasthathopoulos.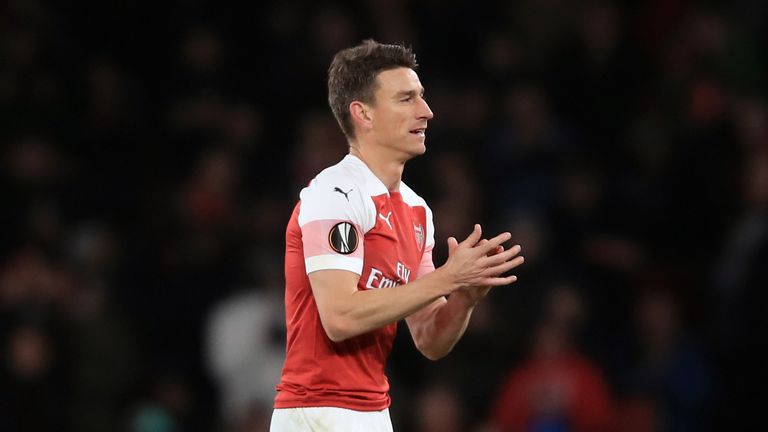 "Today is a very special day for me," Koscielny wrote in his pre-match programme notes. "There is not much to play for tonight in terms of progression. However, for me, this could be much more than just a game."
 Emery gave a glimpse of Arsenal's bright future
It was a special fixture for most of the academy graduates who found their names on the first team. Bukayo Saka was one of those players who made his full debut last night for the Gunners.
Sako, 17 featured alongside other teens like Eddie Nketiah and Joe Willock seemed pretty ready for a tougher challenge that will eventually come his way.
His best moment on the night was when he got at the end of a delightful ball from Nketiah and headed it home but the goal was disallowed as he was offside. He also had another chance to score late on when Qarabag goalkeeper Vagner denied him. Players like Eddie Nketiah has already proven himself earlier of what a gem he is, same for Joe Willock and now Bukayo Saka is another reason why the Gunners must be excited about their future players.
Academy lads Charlie Gilmour and Zechariah Medley were also given chance to go and express themselves later in the game and one must say that Arsenal have a great crop of future superstars in their ranks.
 Ozil back in the first team after a short layoff
Mesut Ozil who was rumoured to be out of favour under Unai Emery since he was not being picked by the Spanish tactician. The actual reason was something else, the German midfielder was struggling with his back problems and hence he did not find himself close to the first-team action.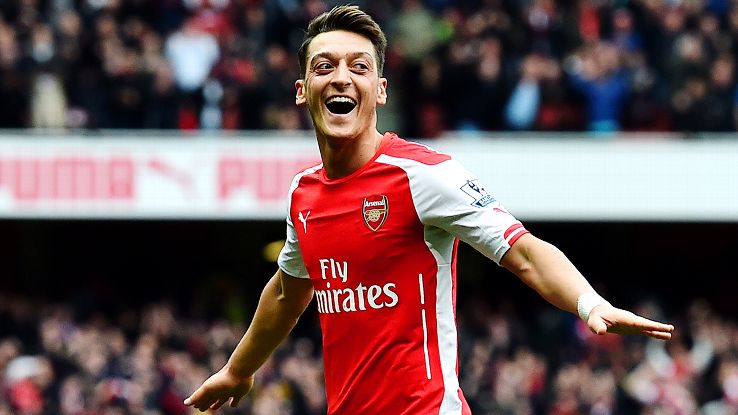 The German midfield looked like he is back to feature in the first team after missing out of a handful of matches in the Premier League as well as in Europe. Now it remains to be seen whether Emery selects Ozil in his first team set up from the next games or not.
Things will only get difficult for Arsenal from here on
It was a match very predictable and had no value as the team from Azerbaijan were already out of the tournament and had no hopes of progressing whereas Arsenal were already through and hence they fielded a team full of academy graduates.
The hosts were able to cruise through the game as Qarabag were not good enough to pose any threat for Unai Emery's men and they were able to see out the match without raising the tempo of their game.
But the Gunners should be more concerned that they can't be complacent in the knockouts as last time also they fell at the final hurdle and their chances of qualifying to the next round also ended with their defeat against Atletico Madrid last time in the semis. Things will only get tougher for Emery's men as teams like Napoli and Inter Milan have also joined the fold to pose a bigger challenge in front of the North London side.