Unless you are leaving under the rock you must have heard about Matt Hardy debuting in AEW this week. He came at the end of the show to join Team Elite for their Blood and Guts match against The Inner Circle (which has now been postponed due to Coronavirus).
Due to the absence of fans inside the arena, he might not have received that big pop but he instantly became the talk of the town on social media.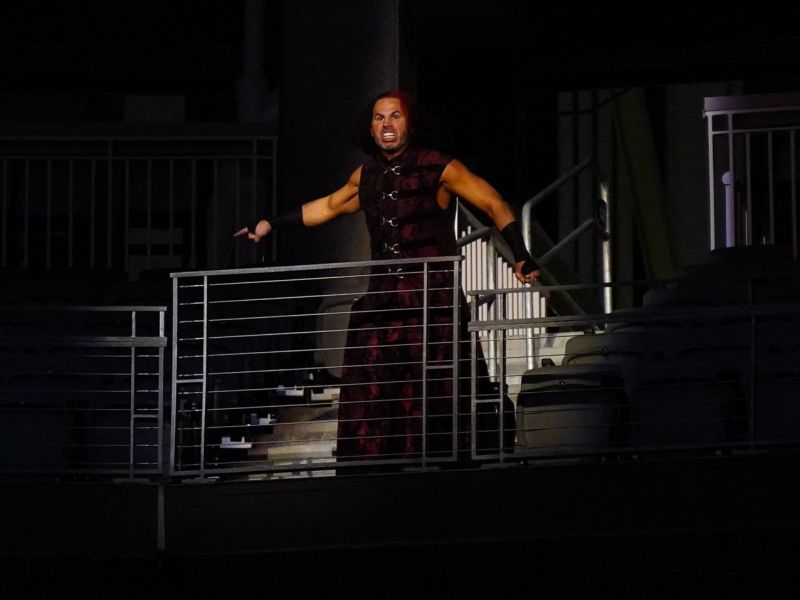 AEW did a fantastic job in hiding his appearance as they kept teasing him as 'The Exalted One' for weeks, but when Brodie Lee debut as the Exalted One earlier in the night, the hopes of Hardy joining the company significantly diminished. This made his eventual appearance on the show even more memorable as no one expected two former WWE wrestlers to debut on the rival company on the same night.
Hardy later talked to Chris Jericho on 'Talk is Jericho' podcast about his journey in WWE and what he expects from his time in AEW. If you haven't heard this already, I strongly recommend that you go and check it out as it was filled with little snippets and backstage stories from their respective careers.
The Broken One was open to talk about everything and didn't shy away in giving his honest opinion about WWE's creative decline. He felt that they didn't understand his 'Woken' gimmick well and that's why he couldn't do complete justice to it. They rejected his ideas and Vince McMahon himself was not sure about his storyline.
I pitched an idea to be off tv for a while and then start broadcasting vignettes from the Hardy Compound as 'Broken' Matt. And, you do not know what has happened. I had a backstory to get there. But I just said I want a meeting with The Authority, with Vince, or Triple H or whatever.
Hardy wanted to utilize underused stars like Chad Gable, Mustafa Ali and Apollo Crews along with The Authority in his storylines, but they never let him went ahead with this.
His main problem was with Vince McMahon as, by his own admission, he would have stayed in the company if Triple H "sole one in power". This is a pretty huge statement as Hardy feels that Triple H would do a much better job than Vince in booking the weekly shows.
Matt Hardy was full of praises for the AEW's management system as unlike WWE, he doesn't have to pitch his ideas to different writers before it eventually goes to Vince or Paul Heyman for approval.
Right now he just wants to enjoy the twilight of his career as the money is not the priority for him.
"They tried very hard to sign me. They have offered very good money, but I know my role would have been minimized. For me, more important than money right now, I like to totally utilize my creativity. And these last 3, 4 years I have to do this, I want to enjoy it."
Let's see how The Broken One will fair in the new company with more creative control.