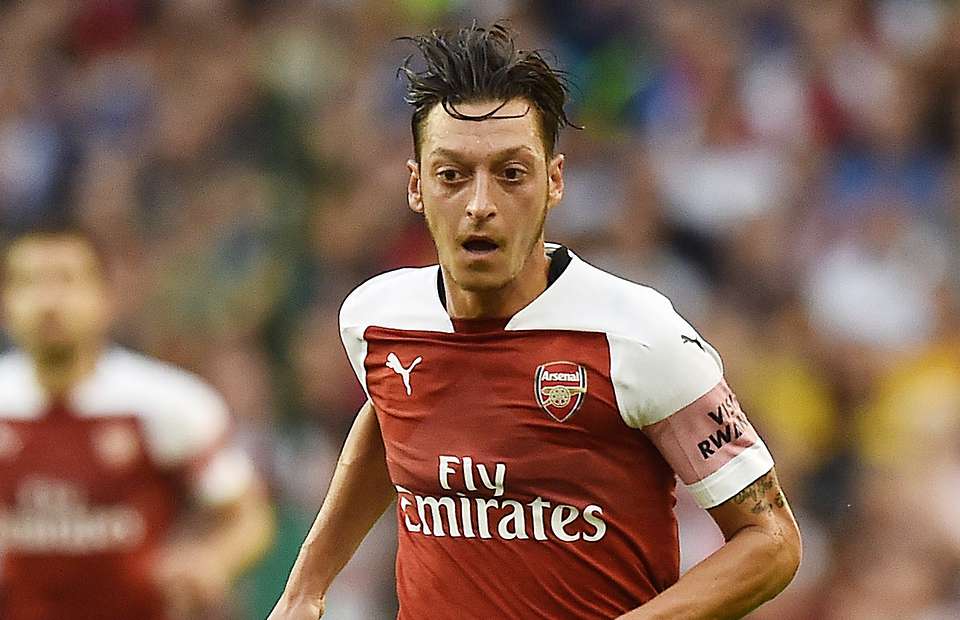 Well, Mesut Ozil is at it again. The highly controversial Arsenal superstar was once again active on Twitter. However, this time not for a match that the Gunners were playing. However, it was for the game between Germany and Spain. A match that every German supporter may want to forget, especially after the 6-0 thrashing at the hands of the Spaniards.
There were a few former players missing from this squad that lost to Spain and had won the 2014 FIFA World Cup. Despite that, there was no excuse for this horrific loss. One such player was centre-back, Jerome Boateng.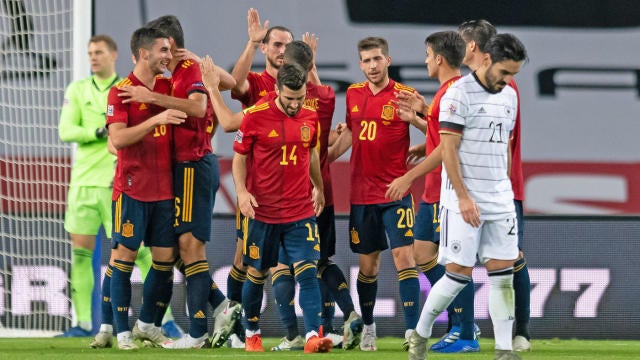 The defensive superstar had dropped his form over the years and was not the best anymore, it could be said. Due to this, manager Joachim Low had dropped him from the German squad.
Along with Boateng, Arsenal superstar Mesut Ozil himself quit playing for the national team. This was due to political issues and a bit of racism (in his own words). Well, whatever be the reason, the Gunner Tweeted out a piece of advice for his former team.
The Tweet That Mesut Ozil Sent Out
Recently Mesut Ozil has been posting a lot of stuff on Twitter. He has been covering the Arsenal games like an influencer. However, this time, he did the same with this UEFA Nations Cup match too.
Below is the Tweet sent out by the former German star-
Time to take @JeromeBoateng back ?? #ESPGER @DFB_Team

— Mesut Özil (@MesutOzil1088) November 17, 2020
The difference in this Tweet and some of the other ones towards Arsenal is quite evident. Mesut Ozil didn't really take a dig at his former team. It was merely a good and fair advice/suggestion. Due to this, the fans also applauded his claim.
There has been a lot of negativity around the former Real Madrid man in recent times. He has been attracting a lot of controversies, for which he is also to blame. His remarks on the China problem, his Turkish connections and more. The media just can't stop talking about Mesut Ozil (like we are).
What About His Arsenal Career Though; Is There Still A Chance?
Based on his current to-and-fro confrontations with the club, there is a silent cold-war going on. Previously, managers had dropped him due to his poor form and the lack of work-rate. However, now, there is another angle to the whole story as well.
He is a controversial figure and keeping him in the team/squad is not good for business. Due to this, the north London giants did not list Mesut Ozil in their 2020-21 Premier League squad. To add to that, there were claims of a defamation suit being filed by the creative midfielder against his current club.
Despite that, those claims died down rather fast. He is now working on being a Social Media influencer. At least, that is what seems to be the case. Whether things work out for him or not in this new chosen path, remains to be seen. For now, Arsenal are done with Mesut Ozil and it is a fact that all football fans need to accept.