Arsenal returned to winning ways with an emphatic 4-0 win against Newcastle at the Emirates. This win has opened up their chances to qualify for the Champions League next season as rivals Man city has been banned from Europe for the next two seasons. The Gunner's boss says it doesn't help them as they have to improve their performances to qualify and it has nothing much to do with City's ban.
What Mikel Arteta Came Out And Said In His Press Conference
A few weeks back it seemed incredibly difficult for the Gunners to make it there but Now City's ban means a fifth-place finish in the premier league table would be enough to play in the most prestigious European club competition.
"A week ago, before we went to Dubai, we drew with Burnley. Everything looked like it was too far. Looked like it would take an incredible run to [qualify for the Champions League]."
Further, he stated, "Today it feels a bit closer. It is going to depend on us. We have to improve as a team. Need to be more consistent over 90 minutes. If we are able to adapt, our performances will lead to much better results. If that is the case, we will be in the mix in the last few games of the season."
Arteta was the assistant manager of Pep Guardiola at Manchester City for a couple of years and was asked about his opinion about the ban of his former club from Europe's top competition.
The Latest Update On Champions League Football
Arteta went on to add that he was shocked. He said that he had been in contact with Pep and felt sad for the people that he knows at the Manchester-based club. He further went on to add that he wants the best for them. The admiration and love that he has for his former boss and the staff, the players, based on that, he wants the best for them.
"Do not think about it. I just want the best for Manchester City, I really do. That is the way I feel. Now I have to give the very best of me for Arsenal. Have to try to maximise everything we have here. Need to try and bring the club as high as possible again."
"The ultimate target is to improve as a team right now, to win at Olympiakos on Thursday and improve on today's performance."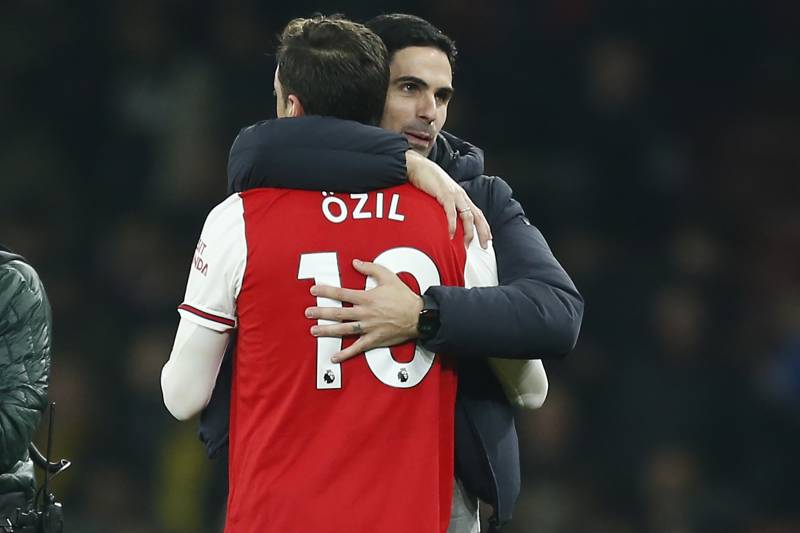 Eventually, Arsenal did manage to beat the Greek side in a close match. However, the second leg at the Emirates will be quite crucial, with regards to their qualification to the next round.
To add to that, Arsenal secured their seventh Premier League win of the season on Sunday against Newcastle with goals from Pierre-Emerick Aubameyang, Nicolas Pepe, Mesut Ozil and Alexandre Lacazette. They further went on to beat Everton 3-2 in a close encounter as well, though the race for a Champions League spot is far from over.
Consistency is the key to winning any title and securing a place in Europe. It will be interesting to see how things develop now.