What Mikel Arteta Said? The Gunners' new £27m signing had impressed in his first appearance for the club in a pre-season friendly. Arsenal bought the 19-year-old defender from the French side, Saint Etienne, last year. That was before sending him back there for a season-long loan. Saliba made only 17 appearances for the French Ligue 1 side who finished 17th in the league.
French league ended prematurely in April because of the coronavirus outbreak and Paris Saint-Germain declared as champions.
The Gunners legend, Alan Smith thinks that Saliba has got the potential to become like Liverpool's Virgil Van Dijk. He further added that he can make the Gunners' defence stronger.
What Alan Smith Told Sky Sports In His Interview Back Then?
"With a few quid to spend, another central defender must be on the cards (Before Arsenal signed Gabriel). This area, in fact, is the most interesting of all. Will William Saliba be given an early chance after finally coming over from Saint Etienne?"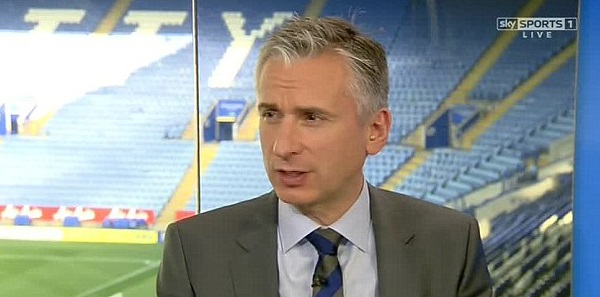 "Saliba has tremendous potential as a classy defender in the Virgil van Dijk mould. I can just imagine Arteta on that training ground. He would be working hard with the 19-year-old to instil good habits. Depending on how that goes, we might see the Frenchman let loose early on. Next to whom is another matter though. Will Arteta continue with three at the back, a system that helped bring about such huge improvement?"
What He Had Gone On To Add And What Mikel Arteta Said?
There were doubts over Dani Caballos returning after he spent the last season at the Emirates on a loan from Real Madrid. After a pretty good campaign, Smith believes Arteta would like to keep the midfielder for next season. Further, there is still a need to add more key players within the squad to win more titles.
Smith added, "I am sure. All I know is that Arteta would love to keep this clever ball-player. A midfielder with an excellent work ethic who forged a useful understanding with Granit Xhaka. Real Madrid, of course, might have other ideas. Midfield would further benefit if Matteo Guendouzi can be used in a deal to recruit someone like Thomas Partey. The player being the much-admired lynchpin from Atletico Madrid."
Arteta has done a terrific job last season to guide them to win the FA Cup beating rivals Chelsea at Wembley. Despite the poor league campaign, there are plenty of positives around the Emirates at the moment. The Gunners' boss is happy with Saliba's performance in the pre-season friendly.
He was hopeful that the youngster will get better as the season progresses. The Spaniard went on to add about his defensive signing, "He stayed here in London to do a better preparation and you can tell that he looks ready. Obviously, there are a lot of things that are new for him and he will need to adapt. Certainly, he has the right qualities for this football club as well as the right attitude to keep improving and showing the player he can be for our future."