The MS Dhoni verdict- Former English spinner Monty Panesar compared MS Dhoni's retirement from cricket to Cristiano Ronaldo leaving football. Only earlier this week #DhoniRetires was trending on Twitter. All the gossip had to be shut by the former Indian captain's wife, Sakshi Dhoni when she called this trend to be a result of rumours. Players across the world have been commenting on how Dhoni has earned the right to decide the terms and time of his farewell (from cricket) party. Monty Panesar has now said that the sport might lose many fans if the Chennai Super Kings' captain retires from the sport.
It was the 30th day of December in 2014 when BCCI made an announcement that took world cricket by surprise. "One of India's greatest Test captains under whose leadership India became the No. 1 team in the test rankings, MS Dhoni, has decided to retire from Test cricket citing the strain of playing all formats of cricket," the board said in a statement.
The Panesar Comment
This news settled slowly as people got used to seeing Dhoni regularly in limited over formats. However, the last limited over game M.S.D has played was the World Cup semi-finals against New Zealand last year. Since then he has been by all means, absent from the cricketing scene.
Now with the IPL indefinitely postponed owing to Covid-19, Dhoni's chances of being a part of India's T20 squad to play the World Cup in Australia have shimmered. This is a point where the debate about his retirement rose. People also started asking questions about him leaving the game.
Amidst so many discussions players like Harbhajan Singh said that according to him, Dhoni has already played his last game in India. Indian team's former coach, Gary Kirsten supported the former captain. He added that Dhoni has the right to decide the terms of his retirement.
This discussion entered a completely new arena when Monty Panesar compared MS Dhoni to Juventus striker Cristiano Ronaldo. While talking to Times Now the Panesar said, "MS Dhoni is the most successful captain Indian captain, unbelievable white-ball cricketer, an excellent wicketkeeper and among top five captains. One of the best cricketers we have had. If tomorrow, Cristiano Ronaldo retires, football would lose a lot of fan following. Likewise, if Dhoni retires, it will be of the same magnitude, that's the kind of following he has."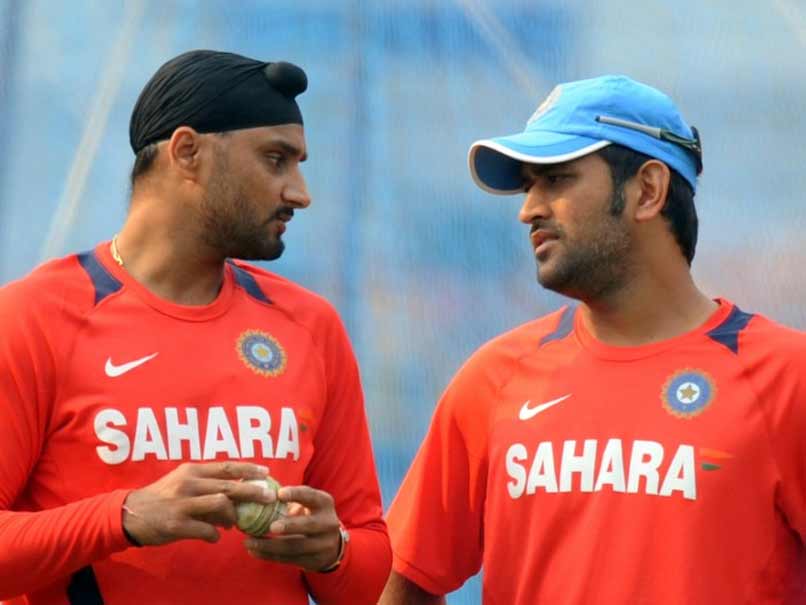 What Harbhajan Singh Said About MS Dhoni?
"As far as I know him, he will not want to wear India blue jersey again. IPL he will play but for India, I think he had decided World Cup (2019) was his last," was Harbhajan Singh's statement.
There have been indications by a lot of pundits that selecting MS Dhoni for the T20 World Cup would be difficult. If there's no IPL to make his case, it could be the end. Sakshi Dhoni took on social media to not let people decide the captain cool's faith.
However, there is no official statement from Dhoni yet. There are endless possibilities that could still happen. Only time will tell, what India's most successful skipper now decides about his future. For now, all we can do as fans is wait.