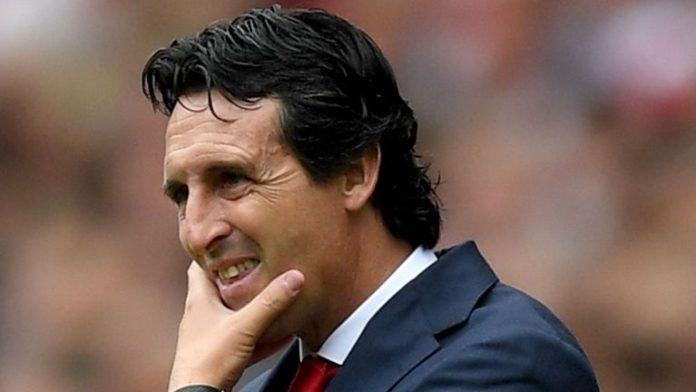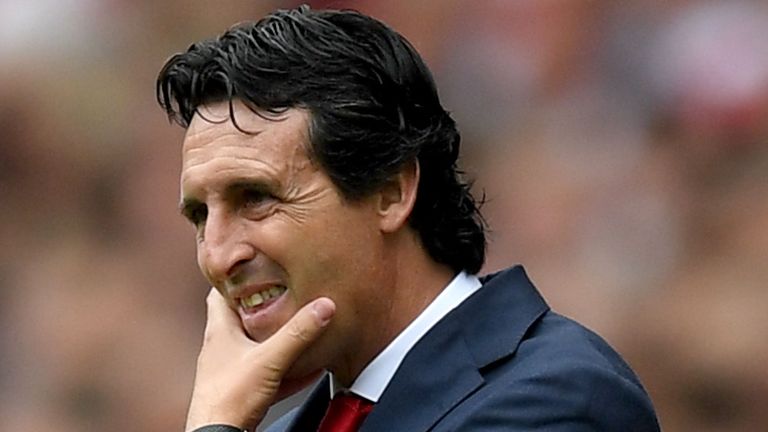 According to the latest reports, Arsenal and Rennes fans could face trouble from the UEFA for lighting flares during their Europa League game in France on Thursday night. The first leg at the Stade de la Route de Lorient ended 3-1 in favor of the home side but fans from both teams could come under question after improper behavior inside the stadium.
Premier League side Arsenal made the trip to France without star forward Alexandre Lacazette but still managed to get off to a great start. The visitors took the lead inside three minutes when Nigerian winger Alew Iwobi picked up the ball and cut inside on the left-hand side of the pitch. Iwobi then chipped in a cross but his curling delivery turned into a shot and sneaked into the far corner of the net giving the Gunners an important away goal in the context of the tie. Arsenal had a great couple of chances to go 2-0 up but Lucas Torreira and Shkodran Mustafi didn't make the most of their chances.
Greek defender Sokratis Papastathopolous was the first player to get into the referee's book in the 34th minute and the Arsenal defender got his second yellow just seven minutes later and his marching orders began the downfall for Unai Emery's side. Arsenal began to collapse and conceded from the same free-kick as Bourigeaud blasted the ball into the net from the rebound. The home side was on level terms just before half time and the tie seemed to be getting away from the Premier League club in the second period. And just 20 minutes into the second half, the 10 men of Arsenal were trailing through an own goal by Nacho Monreal. Veteran goalkeeper Petr Cech was keeping the visitors in the game pulling off save after save but the hammer blow came late in the game.
Ismaila Sarr was tormenting the Arsenal defense throughout the game and the star attacker finally got his reward rounding off a stunning counter heading past Cech to finish off the game 3-1 in favor of the hosts giving Rennes a big advantage to take to the Emirates. However, the highlight of the game was when the two sections of fans lit up flares during the game and even rockets were aimed at one another from different sections in the stadium.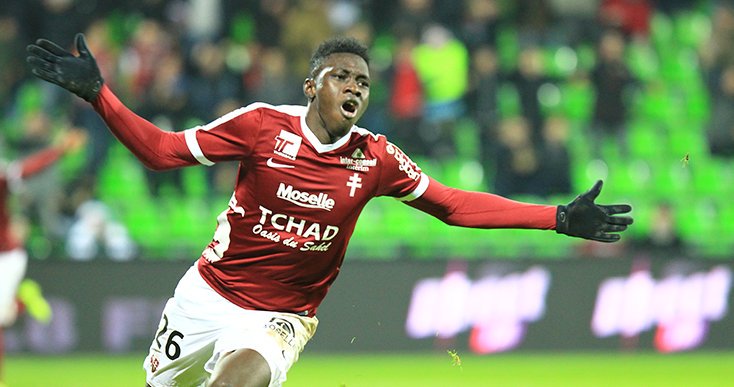 One spectator even ran on the pitch to celebrate Sarr's goal in the 88th minute but what was worse was that the Rennes fans were hurling obstacles at Arsenal players during their corner duties and even while they were taking their throw-ins.
Video Assistant Referee (VAR) will only be used in the final of the Europa League but Sokratis claimed after the game that VAR would not have got him sent off because he felt the referee made a mistake. The centre-back told Standard Sport, "With VAR [I wouldn't have been sent off]. I don't criticize the referee but maybe if the VAR is coming, it can help. Sometimes it is better if they put in VAR and this helps the referee more."