The MS Dhoni References- In recent times, sledging has become sporadic in cricket. In the past, during the captaincy of Saurav Ganguly, sledging proved to be a deciding factor in India vs Australia series. Ganguly had decided to give Australia a taste of their own medicine and that decision did wonders for the team.
The Post That Went Viral On Social Media Referencing MS Dhoni
Nowadays, however, due to the emergence of IPL and other leagues all over the world, the relations between players of different nations have improved a lot, as Aaron Finch and David Warner opined. Thus, nowadays the stump microphone records only some friendly and humorous taunts now and then. Today, during the second T20I between India and Australia, the stump microphone recorded one such conversation.
"Not Dhoni, not quick enough like
Dhoni!"
~ Wade#MSDhoni | @DevoteeOfDhoni pic.twitter.com/IIQuKTznvp

— Vicky 🔥 (@DevoteeOfDhoni) December 6, 2020
During India's batting, Mitchell Swepson bowled the ninth over. In the final delivery of the 9th over, Swepson landed a short ball outside off-stump to which Dhawan wanted to cut but missed it completely. Much like MS Dhoni, Mathew Wade, Australia's wicketkeeper, waited for Dhawan to get off balance and lift his feet above the crease.
He then went for a quick stumping. Shikhar Dhawan was aware of this though and he quickly retracted just in time. This smart way of stumping by waiting for the batsman to lift his leg was introduced by Mahendra Singh Dhoni. Wade copied Dhoni's style but unfortunately wasn't quick enough. He then funnily said, "Not Dhoni, not quick enough like Dhoni!", which got recorded in the stump microphone.
This video went viral on Twitter and fans are loving it. Some are considering this video as a perfect example of how badly the cricket world is missing Mahendra Singh Dhoni.
Mathew Wade has been in the spotlight throughout the match. While batting, he was subject to the funny catch drop and run out incident and now, the stump mic incident. Also, he played an impressive knock of 58 (32).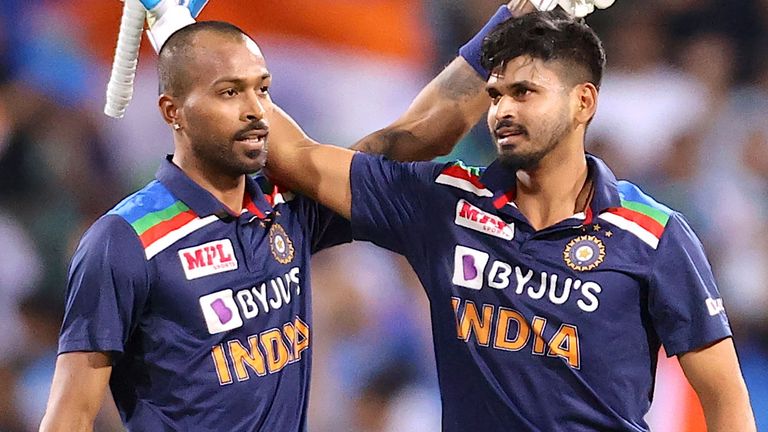 What Next For Team India In Australia
India won the match in the end and thus, they have sealed the T20 series with two wins in a row. They would now be looking forward to a win in the third and final T20 match to whitewash Australia completely in the T20 series.
India won the toss and decided to bat first. Coming on to bat, the Australians did well and managed to reach a total of 194/5 in 20 overs. From India's bowling unit, Thangarasu Natarajan's performance needs to be applauded. The newcomer took two wickets and gave just 20 runs at an economy of five. Chahal and Shardul Thakur also got one wicket each. 
It was good to see that coming on to chase, the Indian batting order didn't succumb to the pressure. The Indian openers namely Shikhar Dhawan and KL Rahul kept a cool mind and gave the team a great start. After the fall of wickets though, the required run rate spiked up a lot and that's when Hardik Pandya came in to handle the situation. He scored an unbeaten 42 in just 22 balls and finished off in style by hitting two sixes in the final over.