The Story Back Then, As The Unbeaten Run Of Solsjkaer Ended-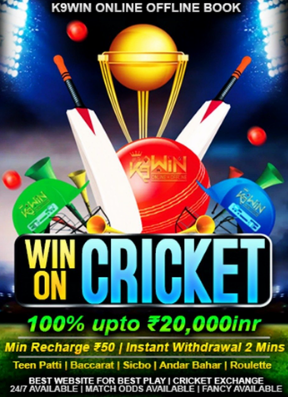 A great historical win. A catastrophic blunder. If you are travelling by the roadside of Old Trafford, some of them are still enjoying their historical comeback against PSG in the Champions League, where some of them are now worried about their 'top four chase' in Premier League. The unbeaten run of Ole Solksjær came to an end and how it came may surely give reasons to worry for the United fans. United interim boss receives his 12-game Premier League unbeaten run end at the Emirates. This loss will definitely give the Gunners boost to climb up in the top four positions. Ole Gunnar Solskjaer believes that the top-four battle may now go down to the wire after their loss to Arsenal. However United couldn't carry out the luck what they enjoyed against the French champions in the Champions League.
United hit the wood-work twice at the Emirates and they paid the price for failing to take their chances. Granit Xhaka's swerving strike and a Pierre-Emerick Aubameyang penalty were enough to seal a 2-0 win for the Gunners, which was the first league defeat of Solskjaer's interim tenure.
Arsenal eventually climbed up to fourth at United's expense. It pushed Solskjaer's side two points behind in fifth and three behind third-placed Tottenham. In the after match ceremony, the United boss said that it was very tight and he doesnt think nerves come into it yet. According to his logic, Spurs lost, they lost, and if Chelsea draw, it is going to go down to the wire, the last few games. Ole also said that they have given themselves a great chance to be in that fight and they are two points behind fourth, three behind third which is a great position to be in.
The defeat against the Gunners brought Solskjaer's 12-game unbeaten start in the Premier League at United to a mega end. It also finished his nine-game winning streak away from home in all competitions.
United's overrun got hampered by David de Gea's uncharacteristic misreading of Xhaka's opening goal. Though Solskjaer believes that his side's positive attacking performance was clearly undone by Arsenal's soft penalty.
He said that David remains disappointed every time he concedes a goal. Ole believes that the ball moves so strange and it looks like it was intended to go at David's left and it changed direction. Ole admitted that in the first 15, 20 minutes they were too slow and failed to put them under pressure. Ole also said that they created so many more chances this time than when they beat them in the FA Cup. He admits his bad luck saying that sometimes it happens. They hit the woodwork twice and lost five very big chances themselves.
Ole believe that the referee will be disappointed when he would see that it was not really a penalty. Though that's the decision the referee made and Ole accepts the outcome. However not only Arsenal but United also received a shocking defeat against Wolves. They are now officially out of FA Cup, though Wolves took some sweet revenge against the Gunners too in the top flight of English football too.
Recent Updates To The Top Four Race-
Apart from Manchester City and Liverpool, none of the other four deserve to finish in the Champions League spot, to be honest. They have been so poor in recent weeks that even if they make it to Europe's top cup competition, they will only embarrass themselves out there.
With that being said, it is now going to be a battle of nerves to see which team survives this test and comes out on top, with a finish that will pave the path for their next season. Only time will tell.