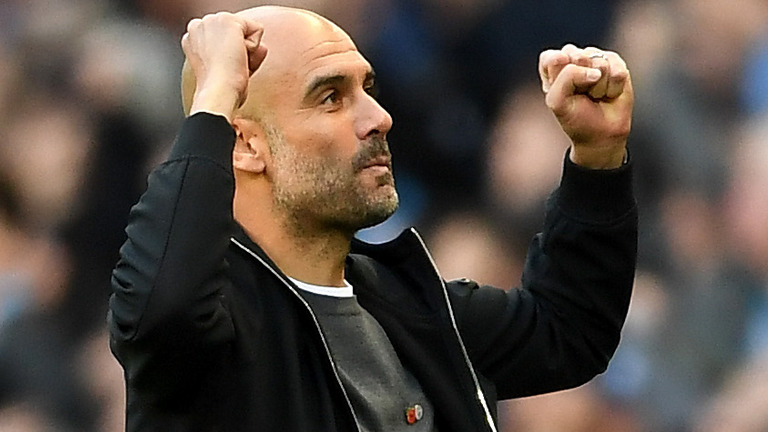 Attacking football has bought success to the blue half of Manchester in the last decade and this season is no different. Manchester City has some amazing attacking football under Pep Guardiola and is a force to be reckoned with. The current Premier League champions are sitting in the second position in the table, 25 points below Liverpool who are at the top. The current situation of the COVID-19 coronavirus pandemic has stopped the entire football world at this moment.
The Premier League is scheduled to start again on April 30th if the situation comes under control. Guardiola's team won 1-2 away at Real Madrid in the first leg of Champions League round of 16 ties. City won the Carabao Cup this season beating Aston Villa at Wembley earlier this month but the season overall has been below par for their standards. Let's look at who are the five best players for Manchester City this season.
5. Raheem Sterling– The 25-year-old English winger was almost at his best till the Christmas period. He scored 16 times and making 3 assists so far this campaign but this year his form has dipped down. But the numbers are still quite good to make him on this list.
4. Gabriel Jesus– The Brazilian played almost a second fiddle to Sergio Aguero since his move to England from Palmeiras, and it's quite natural. This season Jesus still managed to score 15 goals by providing 6 assists in only 18 starts and 12 substitute appearances for City in the Premier League and Champions League. No Premier League striker has converted more 'big chances' per 90 than his 0.66. The 22-year-old is still in the process to become a great player and the stats are showing just a glimpse of that at the moment.
3. Sergio Aguero– Manchester City legend is having yet another prolific goal-scoring campaign. This season so far his tally has reached up to 23 goals in 30 appearances in all competitions. There are a few players in the league that has the same consistency that Aguero has for City.
2. Riyad Mahrez– This is the second season for Mahrez at Manchester after moving from Leicester City in 2018 and he is proving himself a first-team candidate for Pep Guardiola this season with some staggering performances. In terms of key passes, he is only behind Kevin De Bruyne and so far has registered 9 goals and 12 assists in all competitions for Manchester City. These stats are also behind only one City player who is at our number one in this chart.
1. Kevin De Bruyne– Seven Premier League Man of the Matches speaks for itself, how much De Bruyne has contributed to City this term. Only two behind Thierry Henry's league record of 20 assists, the Belgian star has scored a tally of nine goals and made 18 assists so far for Guardiola's team. He is also number one in terms of key passes made and he is on his way to win another Player of the Season award for City.
Though the season has been temporarily suspended if it does resume, the Cityzens will be focused on winning the Champions League for sure. They have already retained the League Cup and the hunger for more shall always remain.