Irfan Pathan who was known for his fiery opening spells with the ball for Indian cricket had his fair share of female followers during his playing days. Pathan had everything you would want in an all-rounder. His ability to swing the new ball both ways couple with his lusty blows down the lower middle order. These made him a very exciting prospect in the cricket fraternity.
Hailing from Baroda, Pathan has featured in all formats for the Men in Blue. It includes 29 Tests where he has scored over thousand (1105 to be precise). He has also scripted a century, which proves his mettle as a batsman. However, he flourished mostly in the limited-overs format and featured in 120 One-day Internationals scoring 1544 runs and taking 173 scalps.
His statistics as an all-rounder proves how balanced he was on both fronts. He could have been a great fast-bowling allrounder since Kapil Dev. However, Greg Chappel's constant suggestions on being a batting allrounder hurt his case. The Aussie coach pushed him up the order. With all the focus going into his batting, he lost his lethal swing which was his main weapon as a player.
Even though Pathan promised a lot he still had some great memorable matches playing for India. Therefore when he decided to put an end to his playing career in January 2020, fans from all over the world flooded his social media handles with good wishes.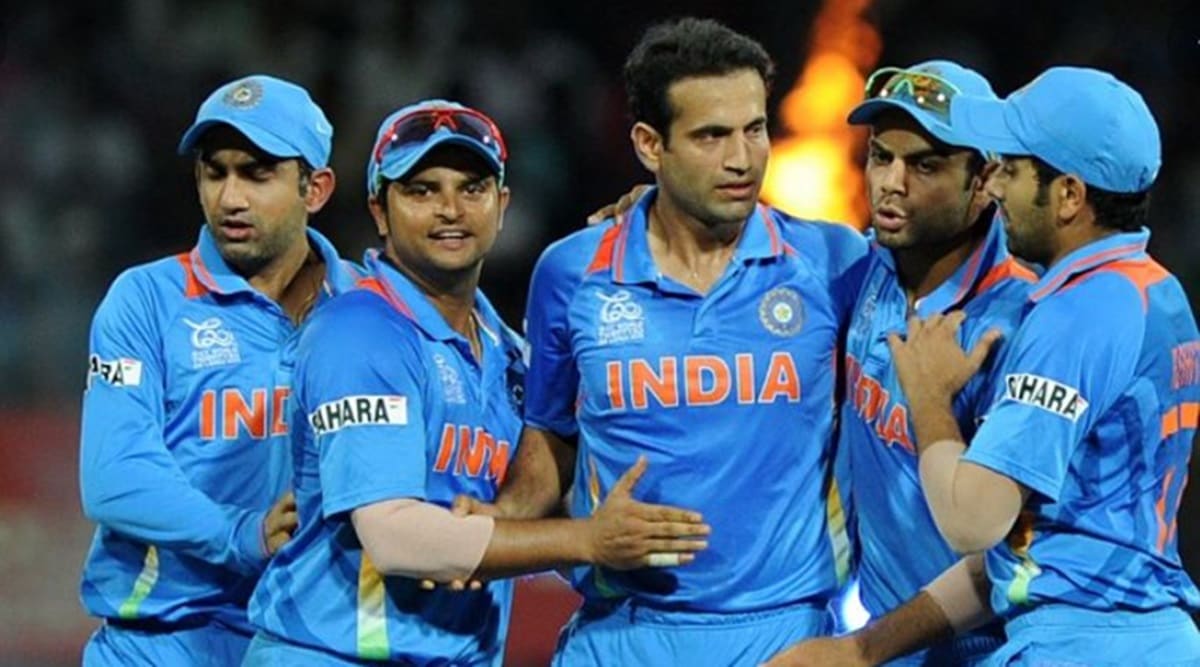 Remembering Irfan Pathan And Her Encounter
Speaking about his female fans from all over the world, one such fan of Irfan Pathan came out on Twitter. She depicted the story of her encounter with the Indian cricketer during the India-Pakistan series back in 2005-06.
The arch-rivals were in for a fiery series in UAE where the two-match ODI series eventually ended in a draw. Pathan had his say with the ball in both matches as the Pakistani batsmen were looking for answers to combat his swing. He even delivered a match-winning three-wicket haul in Abu Dhabi. After the match, his ardent fan from Pakistan got an opportunity to encounter her love as she depicts her story on Twitter.
She reveals how the security wasn't much tight around the areas and the people were allowed to take a glimpse of their favourite stars from close range. She mentioned how anyone could just stroll through the area during the post-match presentation. In the next tweet, she shared how she wanted people around to call Pathan and on their denial, she screamed his name and how the allrounder was courteous to come to her for an autograph and also obliged her with a picture.
She reminisced the moment she shared with her favourite cricketer and how Irfan Pathan hearing his name called out came to her for an autograph and a picture.
Here are the tweets where she shared the story:
in 2006 i was truly madly deeply in love with @IrfanPathan (still am) .. There was a pak-ind match in abu dhabi and security was shockingly relaxed during that time.. so after the presentation when the players left they would open the gates and anyone could just walk in the https://t.co/yNOiUvmMH0

— ℳ.ℳ (@TonkeePonkee) May 20, 2020
field so i did that and begged everyone around me to call irfan pathan..everyone obviously refused so i went outside the indian dressing room and SCREAMED "Pathaaaaaan" .. everyone around me was laughing at me but after 2 – 3 times of this chichorpan..out comes IRFAN PATHAN ??

— ℳ.ℳ (@TonkeePonkee) May 20, 2020
i completely froze so people around me started crowding around him.. he gave a few autographs then called me separately, took a picture .. gave me his autograph and i died

— ℳ.ℳ (@TonkeePonkee) May 20, 2020
heres a video of me asking people to move, @IrfanPathan asking me to shut up, someone laughing at me and security asking me to calm tf down ?? and RP singh being completely ignored ?? pic.twitter.com/n0MRi1h6Ma

— ℳ.ℳ (@TonkeePonkee) May 20, 2020
Irfan Pathan was one of the best swing bowlers India had seen in recent times. However, his injury forced him to change his action. He eventually did earn a lot of success. Despite that, if not for the injury, Pathan could have done much more for the Indian side.
What's done is done. Keeping that in mind, Irfan Pathan will still be a legend in the annals of Indian cricket. Hopefully, he can now contribute with his skills as a bowling coach in the years to come.