According to the latest reports, West Ham United manager Manuel Pellegrini has urged possible managerial candidates for the Arsenal job, Brendan Rodgers and Nuno Espirito Santo, not to leave the top job at their respective clubs. The two aforementioned names are currently doing a fabulous job at Leicester City and Wolves respectively and are being considered the best options to take charge at Arsenal.
The North London club parted ways with Unai Emery after their last match against Frankfurt and have put Freddie Ljungberg in charge as their caretaker manager for the time being. However, rumours are getting stronger that both managers have been linked with a move to the Emirates Stadium and it is to be seen who takes over at the north London club.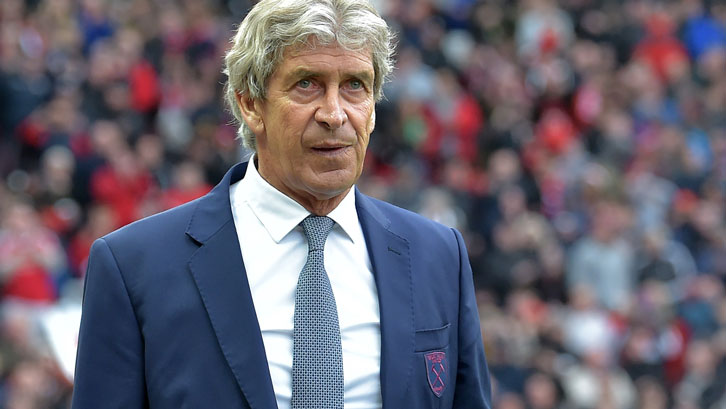 But Pellegrini has urged both Brendan Rodgers and Santo not to leave their respective teams in a recent press conference. He said, "I do not think a serious manager can leave one club for another during the season. That is what I think. So, for me, I think it would be strange. Maybe it is honour, responsibility."
The Chilean manager, who had formerly won the Premier League with Manchester City, added: "Maybe it is easier for you to be sacked. But for me, I will never leave a club because I have a better option in a good moment. It is exactly the same as Brendan Rodgers. Both managers are in a good moment and I don't think they would throw it all out for another option. In my way of thinking, I think it is impossible for me to do it. So I do not think that they will do it."
In their first match of the post-Emery era, the Gunners drew 2-2 with Norwich City and are set to take on Brighton and Hove Albion in their next encounter in the Premier League. Speaking to the media ahead of the match, Ljungberg said, "Brighton look good, they change formations a lot, so we will see what they come with."
He added: "They try to play out and defend well, they look very organised but for me, we need to concentrate on our own game. We play at home so I take into account how I think they will play but I have to develop the game-plan how we want to play football and that is what I try to concentrate on."
Arsenal should move for Ancelotti.
We need a manager of his stature & experience to get us out of this mess. I'm told he would be receptive to an approach… #afc pic.twitter.com/SBfwLTT7n1

— Piers Morgan (@piersmorgan) December 3, 2019
When asked whether he would make any changes to the squad for the match against the Seagulls, the former Arsenal midfield ace turned manager said, "We will need to look at the fitness levels of the players and who is fit, who is not. We have some players who were still injured before. We will see."
However, it was yet another loss for the Swede and the north London giants. The new Arsenal boss is yet to win a game with the club and things are now quite complicated for him and his team.
Arsenal are currently hovering in the eleventh position in the Premier League and will be looking to bounce back from their current disarray to make a statement for the rest of the season. Now it is to be seen whether they can get a positive result against Brighton and help themselves out of the slump they are currently in or not.