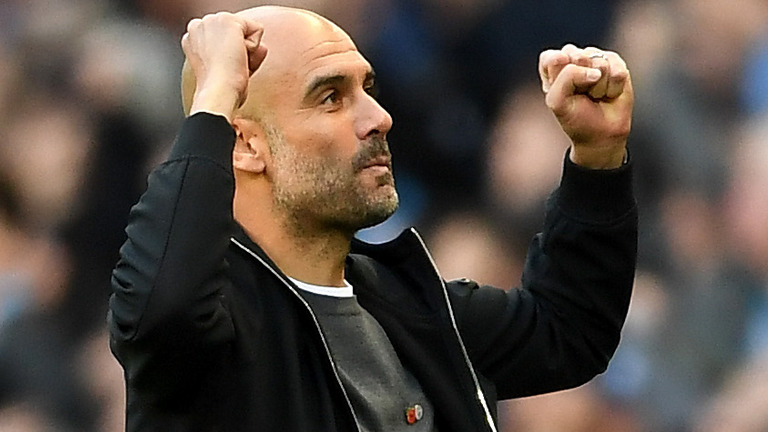 Hristo Stoichkov, a team-mate of Pep Guardiola at Barcelona has insisted that Pep did not do any magic to achieve success at Nou Camp. Guardiola took over a Barcelona team that already had the likes of Lionel Messi, Samuel Eto'o, Carlos Puyol, Thierry Henry, and Victor Valdes. He is tagged as one of the most successful managers in the history of the club. Despite that, not everyone agrees with the same.
The Barca legend told The Mirror in a recent interview, "Barcelona was already cooked. Pep's work was easy, as he knew perfectly well the infrastructure of the youth system. Frank Rijkaard made the squad Pep took over. Messi and other players had already debuted with Rijkaard. Spectacular things would have been achieved with Pep or without."
"There was Thierry Henry, Deco, Ronaldinho, Rafa Marquez, Carles Puyol, and Victor Valdes. There were a few players Pep needed to move, but Andreas Iniesta and Pedro came in, and there was more playing time for Lionel – then the team was complete."
Pep Guardiola And The Facts That Actually Matter
Guardiola enjoys the legend status at Camp Nou due to the success he achieved in the four seasons he managed. The current Manchester City boss guided the Barcelona team to win 14 trophies. These included a remarkable treble in his first season in charge of La Liga giants.
Former Barcelona president Joan Laporta expressed his desire to bring back Guardiola at Nou Camp once he wins the re-election. However, this decision was not welcomed by one and all.
The 57-year-old Laporta said: "I have been president before and excited to be back. I would very much like Guardiola to come back but now he is at City and it's a decision Pep should take.
"He is a benchmark for Barcelona and many Catalans would like to see him, coach Barca, again. At the right time, we will speak to the person who we think should be Barcelona coach from 2021."
Adding More Insights To The Whole Conversation
Guardiola has achieved success at every club he has managed. After leaving Bayern Munich he came to England to manage Manchester City in 2016. After the first season went trophyless, there was no shortage of silverware after that. He guided City to back to back Premier League titles in 2018 and 2019 with major cup success in the country. His record in Europe with City is something that has been average.
This season things were looking brighter in the Champions League with City defeating Real Madrid 1-2 away in the first leg of the round of 16 at the Santiago Bernabeu. The league title is only a matter of time before it goes to Liverpool with Jurgen Klopp's side are 25 points ahead with nine matches to go. There are doubts emerging over Pep's future at City after the Manchester club got banned from Europe for the next two seasons. But the Spanish maestro says there is no chance he will be leaving.
"I extended my contract at City because we have a young team, I have everything I desire to do my job. I will not go back to Barcelona or Germany. Where can I find facilities so good as in such a beautiful league as the Premier League?"
Well, the Cityzens could be set to miss the Champions League for a couple of seasons now. They were found violating the Financial Fair Play (FFP) rules and were punished for it. The appeal has been made. However, it is still not certain what will happen next. They may be let off the hook with a ban of a single year. Despite that, there are expected to be some repercussions for the mistake that they have made.