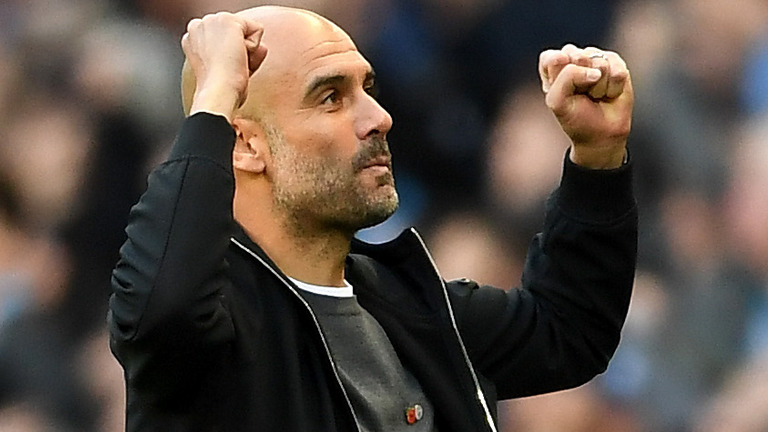 The Manchester City boss has asked his players to come back stronger after a disappointing Premier League campaign. Liverpool has been crowned Champions after Guardiola's side lost 2-1 against Chelsea at Stamford Bridge last week. Jurgen Klopp's side became the fastest Premier League winners after they secured the title with seven matches still to go. There was a 23-point gap between Liverpool and second-placed Manchester City. That was unexpected for many when Manchester City won the Community Shield beating Liverpool at the start of this campaign.
"Hopefully we can learn from our beginning to the season. After winning the Community Shield against Liverpool we dropped points that maybe we didn't expect. But I do not know if it is going to happen. I think every season the opponents get stronger."
"Liverpool will remain the strong team they are; we are seeing how Chelsea are investing in this transfer market; we saw in the last period how Man United made a step forward; Tottenham is going to recover a lot of injured players, with Son [Heung-min], Harry Kane and other players and with an experienced manager like [José] Mourinho they are always going to be strong. Arsenal with more time with Mikel [Arteta, the manager] and Leicester, you know [are strong]."
There is still a possibility for Manchester City to play in Europe next season after the club appealed to the court of arbitration for sports for UEFA's decision of banning Manchester City for the next two years from European competitions.
"It is about getting as quickly as possible the points to secure qualification for the Champions League and in two or three weeks we'll know about the sentence from UEFA."
The Further Updates On Manchester City
Asked about the possibility of Leroy Sane's departure from Manchester City at the end of this season, Guardiola says that won't affect City much as they have enough quality up front including Sane's position.
"We have enough good players upfront. Gabriel [Jesus] can play on the left, Phil Foden can play on the left, we have Raheem [Sterling] there."
Manchester City will be looking to strengthen their squad to challenge for next year's Premier League. Despite that, the City boss is unsure about City's spending limits at this moment. After the Coronavirus situation, the scenario in football's financial market has been affected.
What Pep Concluded By Saying?
"We have other priorities maybe. And I do not know, after coronavirus, if the situation economically and financially for the clubs is changing. I don't know what the situation is. We are going to see at the end of this season."
Guardiola insists that Benjamin Mendy is in his long term plan for City despite he struggles with injuries. 
"It is our wish and especially his wish – he has a special quality, with his energy and his potential. As a left-back, he is an extraordinary player."
Despite the League disappointment, Guardiola is looking to win FA Cup and the Champions League with City this season after winning the Carabao Cup in March.