One week into the World Cup and we already got glimpse of things that we did not expect and things are getting more exciting than we hoped for. Biggest teams that were regarded as favourites by many under performed in the tournament so far while a few teams that were rated as underdogs  got away with important points that keeps their hopes alive of going into the quarterfinal stages of the tournament.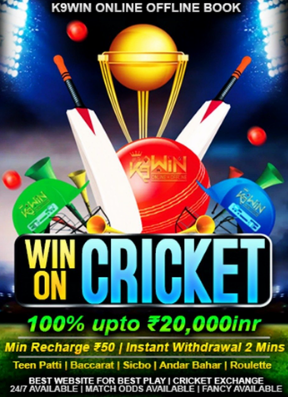 Let's stop for a moment and sneak peek into the things that happened and see which players could have changed the fate of the matches had they performed well for the nation on that particular day.
ONE OF THE WORLD'S BEST PLAYERS, YET CAN'T SCORE A PENALTY
Lionel Messi failed to score a penalty against Iceland in the World Cup who were making their debut in the World Cup . The Argentine talisman failed to convert the kick from the spot into  a goal . Fans of the player are well aware of his penalty bloopers though. Messi has now missed 4 of the last 7 penalties that he attempted including a penalty against Chile in the Copa American final two years ago . Argentine then went on to lose to Chile 4-2 on penalties back then.
THE HOPE FOR ALL OF BRAZIL
This is the point where Neymar needs to do his bit for his team. His form in the opening game for his country was really bad and he could not even hold on to the ball and pass it around with ease, as he was just trying too hard and going nowhere. It is high time for him to stop looking at playing selfish football and link up well with his team-mates, who are also really talented players.
THE POLISH KEEPER
Wojciech Szczesny, the Polish goalkeeper  committed a single error that took away any chance  his nation had of making a comeback in the match against Senegal. Poor final ball play and lack of proper possession of Senegal meant that Szczesny was not challenged for much part of the game . He can not be blamed for the first goal either which was an unfortunate deflection off Thiago Cionek. When Niang was ahead of the defender and on course to score his side's second, Szczesny flew out of his lines to shut him down, but unwisely, he committed to a silly challenge. Instead, he could have made himself bigger and given the Senegalese forward lesser to aim at. The second goal ensured that Poland had lost all scope of making a comeback .
COLOMBIAN TALISMAN
Colombia was hit with a major blow when their star-man James Rodriguez suffered from calf injury . That left him as substitute for the match against Japan  . After coming from the bench post the one-hour mark, Rodriguez looked a bit rusty and didn't settle into the game quickly enough. His off the ball contribution wasn't the best either, something that was needed as Colombia were required to collectively defend in order to cover up for Sanchez's place because Sanchez was sent off in the third minute. He could not provide enough chances for their lone striker Falcao to work on, thus creating a sort of barrier between the attack and midfield. James also received a yellow card for a rash challenge in the final ten minutes of the game. This now puts extra pressure on him to not commit any more punishable fouls, as that would risk his involvement in the further games.
GERMANY'S EXPERIENCED STRIKER?
Defending champions Germany failed to register a win in their opening fixture as Mexico clinched a 1-0 win over them. Much of this can be blamed on the German trio of Mario Gomez, Mesut Ozil and Mats Hummels, though why the veteran striker is in the squad is still a mystery to a lot of people. The trio committed some terrible mistakes that gave the Mexicans enough leverage to play their game and get those three crucial points.