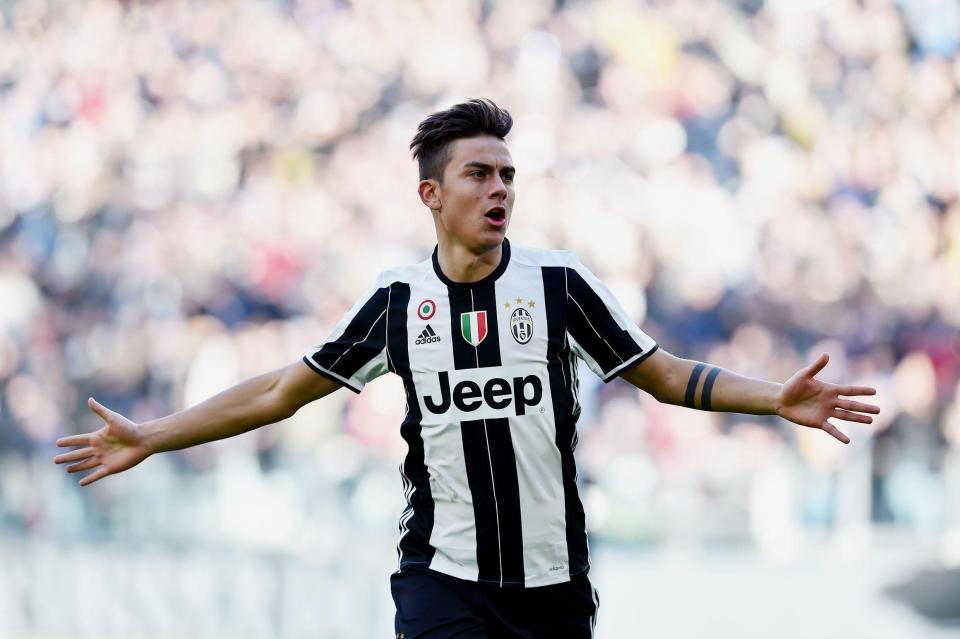 Juventus superstar, Paulo Dybala is reportedly on the edge of joining Real Madrid on the summer. The Argentine forward has been struggling with game time since the arrival of Cristiano Ronaldo from Spanish giants, Real Madrid. With the change in playing style Dybala is struggling to fit into the current Juventus first team and often finds himself frustrated on the bench. Dybala registered just 2 goals and five assists in 20 Serie A appearances, most of them coming from the bench. With Aaron Ramsey set to join The Old Lady for £400,000-a-week salary, Juventus will be looking to offload some players, if they don't intend to go in the bad books of FFP.
Ramsey will earn €7m plus bonuses per year. Along with Cristiano Ronaldo's lucrative summer transfer, Real boasts quite a good squad but Allegri understands it will be tough to hold on this squad in the next season as well. Dybala might not be only player hanging on the rope. Brazillian midfielder, Douglas Costa is also eyeing an exit following his lack of game time for The Bianconeri.
Costa was a transfer favorite for Jose Mourinho's Manchester United. After much speculation, a £60m bid was rejected by Juventus. Mourinho did not last till the winter transfer window to make a second offer. Dybala was not shy to express his frustrations at the situation after he left the bench early after being left on the bench as an unused substitute in a 3-3 draw against Parma.
Dybala came on for just seven minutes in a 3-0 win over Sassulo. There has already been an air of talking doing the rounds of a rift between the Argentine and his manager, Masimilano Allegri. This is exactly where Real Madrid comes in and can take full advantage of this situation, as they are in need of more quality players themselves.
Madrid chief, Florentino Perez has been a huge admirer of Dybala for a long time, ever since The Argentine dismantled Barcelona a couple of seasons ago. With a probable squad round up taking place at Los Blancos next season, which might see Isco and Gareth Bale exiting the club; Dybala becomes a key target if a disharmony continues in Turin. Madrid might come calling with an offer of €105m which will be hard to refuse for The Argentine, if his future at his present club is not resolved quickly.
With Santiago Solari's side recently losing to Girona in the La Liga, there is a serious need for change in personnel now and a player like Dybala can really make a major impact. It will be upto the Champions of Europe to ensure that they can get a deal done for this top star.
With Dybala making the move to Spain, things will really get interesting at Juve too. It will be interesting to see which player the Turin based side brings in for Dybala, if he does leave. Bringing back Higuain could be one option, if the attacker fails to make an impress at Stamford Bridge in the days to come.