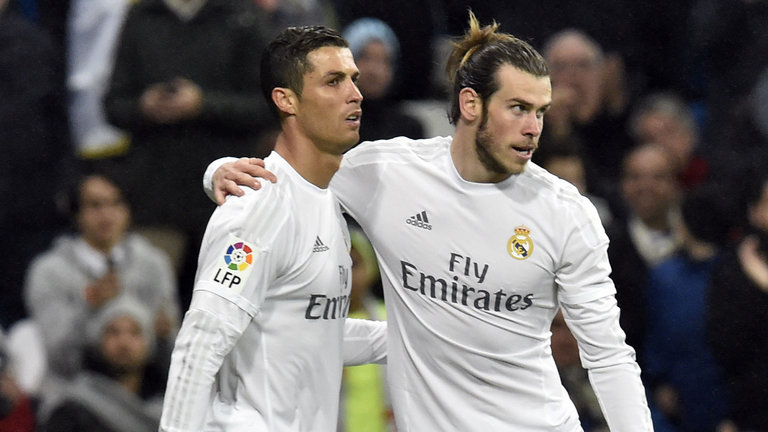 The semi-final stages of the 2012-13 UEFA Champions League comprised of the top two clubs from Spain and Germany each. It was time for the defending champions Real Madrid and Borussia Dortmund to face each other. Also, Barcelona and Bayern München – soon to be champions of their respective countries. Without a doubt, the football enthusiasts around the globe were expecting El Clásico in the Wembley final. However, the Germans were no pushovers and had other ideas.
Bayern had qualified for the final twice in last three seasons and was well on track to achieve a Bundesliga record points total. Dortmund, on the other hand, had won two Bundesliga titles straight and were looking formidable in the breakout season of their teenage sensation Mario Götze. In pursuit of their 10th UCL/European Cup title, Real was about to face the fearsome Yellow Wall at Dortmund's Signal Iduna Park in the first leg.
The Game That Caught Everyone's Attention; Real Madrid Vs Borussia Dortmund
Bayern thrashing Barça 4-0 in the first leg of their own tie in their den to kick-off the semi-finals must have sent shivers down the spine of every Madridista. The unbeatable hopes of El Clásico were thus nipped in the bud. Real faced the daunting task of preventing Wembley from hosting Der Klassiker, the German Clásico.
Without a doubt, Dortmund were the underdogs going into the tie. Not least because they were facing Real Madrid, the most successful club of this elite competition. Moreover, the Madrid-based side boasted of superstars like Cristiano Ronaldo, Ángel Di María, Kaka, Mesut Özil, Xabi Alonso and Sergio Ramos. Under the managerial expertise of veteran Portuguese manager Jose Mourinho, Real Madrid were defensively extremely solid. Los Blancos could generate potent counter-attacks with their blistering pace, pinpoint through balls, fast breaks and enviable stamina.
In contrast to this, Dortmund coach Jurgen Klopp implemented an extremely attack-minded philosophy. The whole tactic banked on the unrelenting press, frequent speed-bursts, quick passes and most importantly, high amount of stamina of his players. Alongside Marco Reus, Götze constituted the flashiest duo in Europe that season and their talismanic striker Robert Lewandowski proved to be very adept at converting their hard-work into goals. Roman Weidenfeller was an imposing presence under their cross-bar, and the pair of Ilkay Gündoğan and Sven Bender manned their midfield.
A New Legend Was Born That Day- Robert Lewandowski
The news of Götze joining rivals Bayern at the turn of the season had broken just days earlier. However, that could not dampen the spirit of Klopp. He kept faith on his tried and tested tactics, with Götze shouldering the responsibility of keeping Alonso silent, which in turn would profusely hamper Real's counter-attacking ability.
This was coupled with Dortmund's near-perfect press and frequent switch-overs during attacks down the wings. It was used to inflict maximum damage to the opponents. Real Madrid already looked intimidated by the dancing sea of yellow in the stands, a feeling that every team that goes there knows.
Despite that, it got undone spectacularly. Lewandowski scored four goals, and Dortmund came out 4-1 victorious. Gotze and Reus provided one assist each for their team-mates. Further, Reus also won a penalty for his team. It was Lewandowski who converted for his and his team's last goal.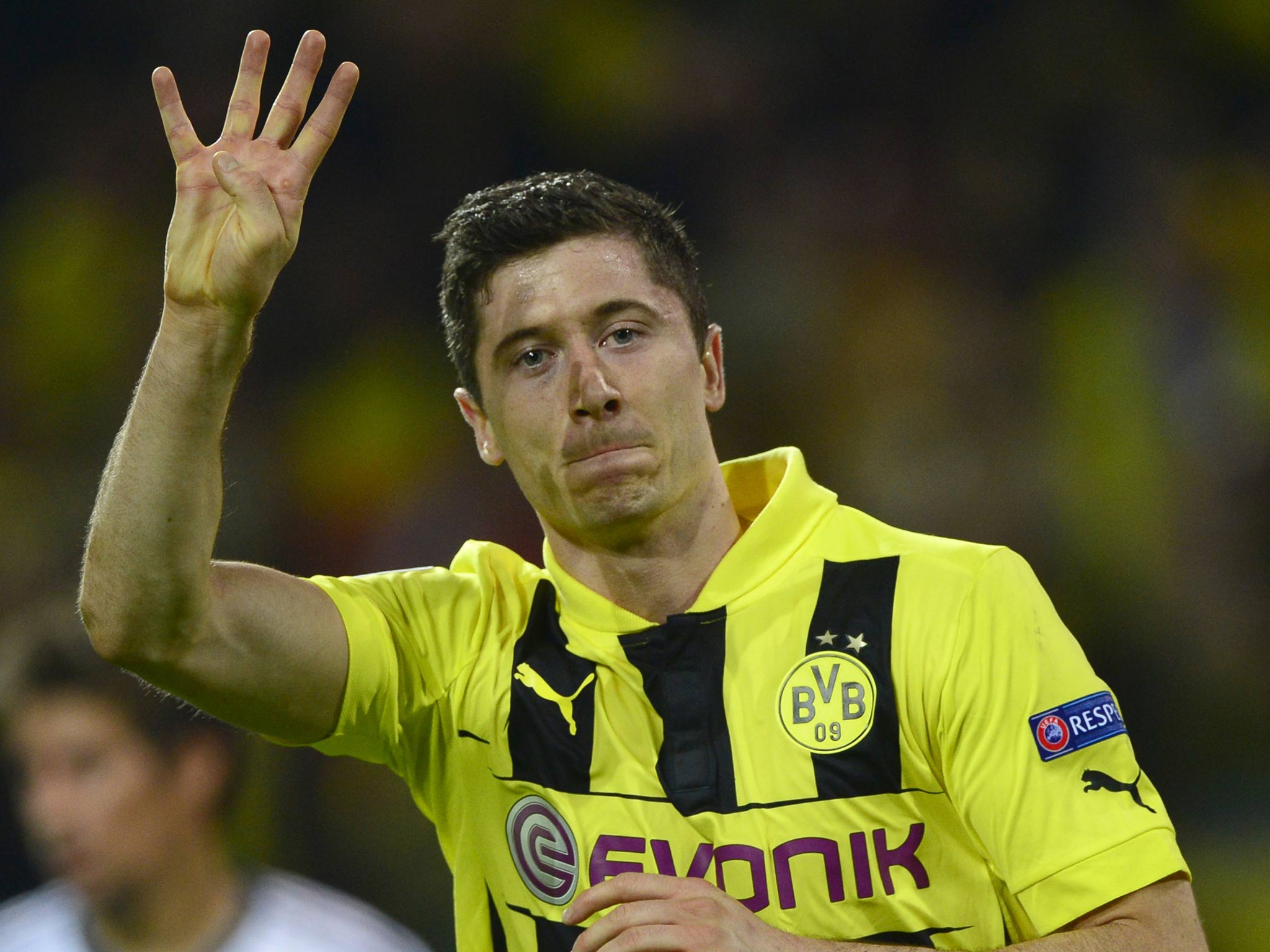 How This Epic Encounter Concluded On The Day?
After Lewandowski had scored in the eighth minute, Ronaldo came up with the equaliser. That was just before half-time, assisted by Gonzalo Higuaín. On the other hand, the Argentine (Higuain) went on to capitalize on a rare error committed by Mats Hummels. That is as close as it got for Real Madrid.
Lewandowski came up with three more goals in the second half. All of which went unanswered. When the blitzkrieg stopped, the Spaniards' solitary away goal seemed to be of no value. This tie, too, seemed to be over in the first leg itself. The two gigantic Spanish clubs were thus decimated back-to-back by their German counterparts. Shockwaves reverberated around the footballing world. The 2012-13 UCL will no doubt be remembered as Bundesliga's most notable moment in the sun.