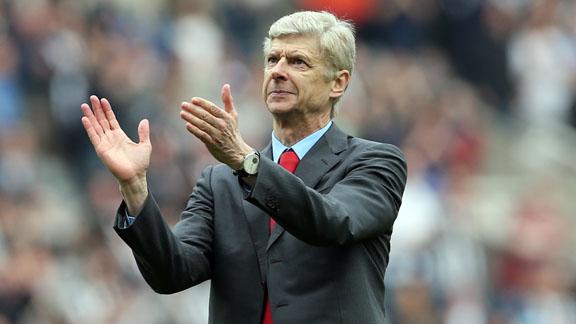 In a surprise recent reveal, it has been confirmed that former Arsenal boss Arsene Wenger will be FIFA's new chief of global football development. With speculations around what the Frenchman's future and what exactly he would do next, it seems things are finally clear now. A host of clubs had been linked with him, though Wenger has decided that he will not be returning to the football field just yet and doing something new.
Arsenal's most successful manager spent 22 years with the north London giants. He has now decided to take up a role in football's governing body and explore new horizons. A lot of top clubs including Bayern Munich have been linked with Wenger in recent times, who has not been managing a club since he left Arsenal.
The Gunners bid farewell to Le Boss at the end of the 2017-18 season, when Unai Emery was appointed the new manager. It was finally the time for a welcomed change, though the fans now feel that the change hasn't really worked out well for the club. The Emery Out chants and rants have taken over social media and the club's faithful are once again unhappy with what they are seeing.
Some of the fans were recently even keen on having Wenger back, though it was rather impossible. However, the French manager has decided what his next adventure will be and it isn't what was being speculated all along. He is not going to be signing for the German champions, who recently sacked manager Niko Kovac.
On the announcement of his appointment, FIFA also added that Wenger would also be considered the role of being a "leading authority on technical matters". He would also be a member of the Football and Technical Advisory Panels, which would give him the right to be part of the decision-making processes of potential law changes in the sport.
It is indeed a big deal for the former Arsenal main-man, who was quite good with his work and words, during his time in England. During his prime years at the club, he was one of the best in the business and won several trophies against a dominant Sir Alex.
It was his Arsenal team that had also won the Invincibles title, a Golden Trophy that no one else has been able to win thus far. Wenger has also been crowned the most successful manager in FA Cup history, which was another feat that he accomplished.
Keeping all these various achievements in mind, it seems that FIFA has got the right man for the job and the Frenchman can really make a difference. If given the right kind of responsibilities and powers, Wenger can be quite an influential person in the business.
He has been part of the system for nearly three decades (as a manager) and things will surely be interesting under him. We at Beyond The Posts wish Wenger the very best for his future and hope that he can take FIFA to great heights, similar to what he did with Arsenal.