In the most recent episode of Raw, Seth Rollins turned heel, blaming the whole Raw roster for the brand's failure at this year's Survivor Series. He accused each and every member of the roster barring himself for such a bad showing of their brand. Raw's only win on the night was in the triple threat tag team championship match, in which Viking Raiders defeated New Day and Undisputed Era.
The heel turn was a huge relief for the fans as well as the management because Rollins was getting booed out of the building as a baby-face. He was not able to connect with the audience and the people who were cheering for him at WrestleMania 35, couldn't stand to look at him perform now. His recent booking against The Fiend and his social media activities during the summer is mainly to be blamed for that.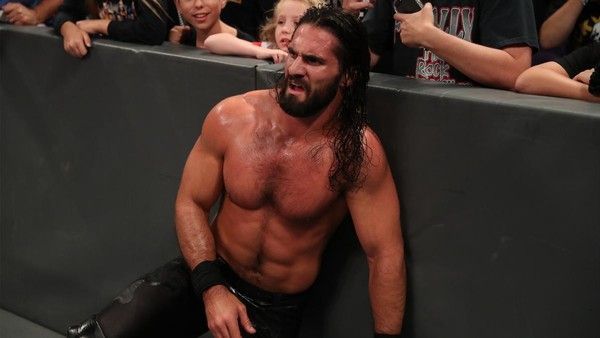 His new character is pretty delusional and unbearable at times, which might be a good way to move forward for Rollins. It's as if his Twitter handle has come to life. But, that might not be the long-term plan. According to Dropkick DiSKussions, Tom Colohue, we could see The Beast Slayer competing as a heel in some feuds, while also working as a babyface in some other program in the future, which might be similar to Roman Reigns' run from a few years ago.
He said:
"I am not entirely sure it is a full heel turn, anybody I have spoken to and asked about this has been quite clear that it is complicated. That we may see Seth be a heel in one feud, and a face in another feud, much like Roman Reigns has been. Like he was a heel against AJ Styles and then he was a face against Seth Rollins for a brief time and back after he beat Triple H at WrestleMania 32. So I would not call it a full-fledged heel turn but there are certainly a lot of heel elements and Seth himself is definitely playing up to it including with the way he has been challenging CM Punk."
On Monday's episode of Raw, Seth Rollins accused Kevin Owens of favouring NXT instead of his own team, which cost him his elimination in the match. This set the main-event match between the two in the same episode. After a hard-fought encounter, the match ended in disqualification because of the Authors of Pain's interference. They attacked Owens but left Rollins unharmed. Rollins took advantage of the situation and hit Owens with two back-to-back Curb Stomps to end the show.
Ever since Money in the Bank, Seth Rollins' reign was on a downward spiral. He defended his championship against Baron Corbin on three separate occasions, which took away all his steam. So, when he lost his belt against Brock Lesnar at the end of Extreme Rules, fans were not that upset.
He tried to get the fans' support back on his favour when he recaptured the belt against Lesnar at SummerSlam, but his Hell in a Cell match against The Fiend was the last nail on the coffin and his babyface character was beyond fixable after that. A heel run seems like the best way to move forward with him in the WrestleMania season.