Wrestling world's rumour mill is a non-stop machine that keeps on churning rumours every day. From weird backstage encounters to eye-raising booking decisions, rumour mill always has something new to offer, and this week too, it didn't disappoint. Let's look at some of the biggest rumours from last week.
#1. The reason why WWE is not firing Jeff Hardy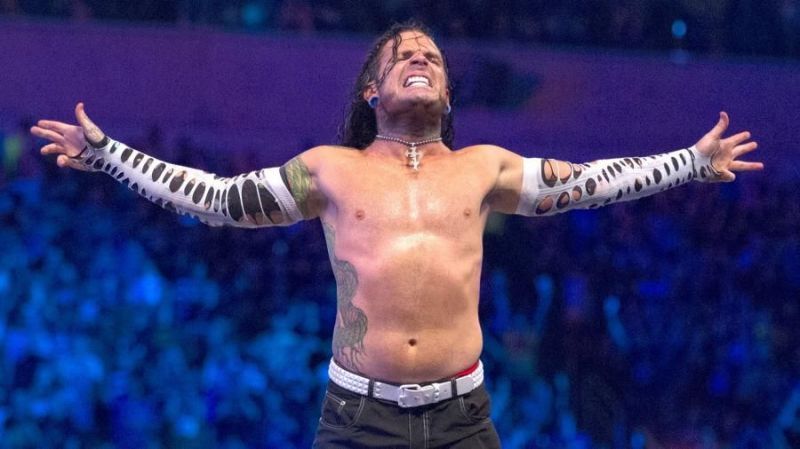 Jeff Hardy is having a very rough 2019. He got into an argument with a police officer a couple of months ago after the said officer found him driving drunk because of which he had to spend some time in the lock-up. WWE then asked him to take some time off and work on his mental health. Jeff is taking his health and sobriety very seriously and is working on making positive changes in his life. This was not the first instance that Jeff has found himself in the influence of toxic nature.
His recent state raised questions such as why WWE is not firing him. As reported by Mike Johnson of PWInsider Elite Audio, WWE can't fire Jeff because he is exactly what the company has asked of him.
He said:
"Jeff Hardy's deal is that it is frozen cause he is hurt. So, they have tacked time on so why would they fire him when they can hold him even longer? As we know Jeff is in the middle of another legal quandary. I can tell you from a source very close to the situation that WWE strongly implored Jeff to address his health and we are told that Jeff is doing that and really aggressively dove right into it. So, you can not fire the guy when he is doing what you ask him to do. We will see what happens when he goes to court."
#2. Title match for Braun Strowman at TLC 2019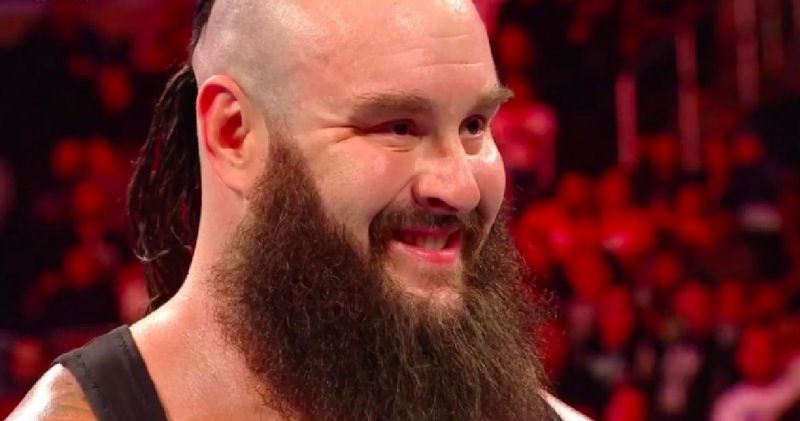 So far, WWE has announced three matches for next Sunday's TLC's pay-per-view.
-Roman Reigns is going to face Baron Corbin in a tables, ladders and chairs match.
-The Miz is going to challenge Bray Wyatt. It will be Bray Wyatt's first match as not his Fiend character after the resurrection.
-The Revival will challenge The New Day for the SmackDown tag team championship.
There are other matches rumoured for the show such as the team of Charlotte Flair and Becky Lynch challenging Kabuki Warriors for the Women's tag team championship. With the looks of it, we could also get Aleister Black vs Buddy Murphy and Randy Orton vs AJ Styles at the event.
Now, Dave Meltzer in the latest WON has reported that Braun Strowman could challenge Shinsuke Nakamura for the Intercontinental Championship at the event. It will be an interesting match-up because so far, the writers have not done anything to start the feud between them and we just have one episode of SmackDown left to build it.
#3. Paul Heyman hand-picked Dio Maddin for Raw's commentary booth
Dave Meltzer reported that Paul Heyman himself selected Dio Maddin for doing commentary on Raw. However, his stint was relatively short as he was taken off the TV after Brock Lesnar's attack.
The official reason given by the management regarding his absence was that Dio wants to pursue his dream as a wrestler and thus quit his job as the commentator.
Then it was reported that Vince McMahon and Kevin Dunn didn't like his work as the commentator and wanted to re-train him. But, Dio chose not to do that and got back to his wrestling training. He is also hyping up a possible return on Raw in social media.