Scottish legend Pat Nevin is now convinced that ex-Rangers star Billy Gilmour has the talent to become a Chelsea hero. What is more important, that the former Blues star also reckons the teenager has the perfect boss to guide his career. Chelsea legend Frank Lampard has been raving about 18-year-old Gilmour and hasn't been lazy to put him in the first team. The former Rangers kid made his Premier League debut against Sheffield United and then he was seen starring in the Carabao Cup win over Grimsby.
Nevin works for Chelsea TV and believes that Gilmour will get more chances as Lampard begins a Stamford Bridge revolution. As he told that Billy is one of the most exciting talents Scotland has produced for years.
He also praised that Billy is so composed and mature on the ball and his passing, touch and awareness are all impressive. According to Nevin, Chelsea was a great move for Billy and he was a great signing for the English club as well. As the competition is fierce and ruthless, so it is natural that people would think, will the kid get a chance or not in the first team and we all had that answer.
Navin also added that Frank (Lampard) has been a breath of fresh air since he took over and giving young players like Billy game time is all part of his plan. He stated that his (Billy) performance against Grimsby was outstanding and everybody has been raving about him and rightly so.
For him, the manager's decision to put Billy on against Sheffield United in the Premier League was an even bigger show of faith. Lampard had a World Cup winner on the bench that day, Olivier Giroud. Instead, he opted for Billy and that showed how much he trusts the young blood and sees him as a huge part of Chelsea's future.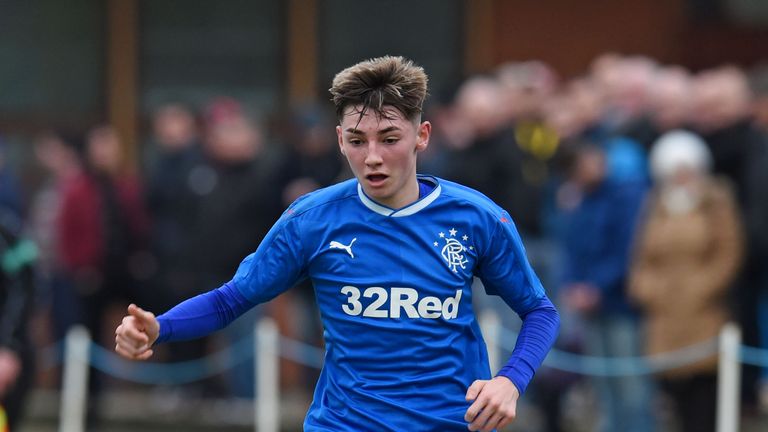 Navin is sure that Billy won't play every week and he will dip in and out of the squad and Frank will be very careful with him.
However, the Scottish is not unaware that he (Billy) has already made a lot of progress since the start of the season and the new four-year contract was well deserved.
Navin thinks that Billy has the perfect manager to nurture him and Frank played at the very top level and Navin believes that he is one of the best midfielders England has ever produced.
Navin also believes that Lampard will give him advice, guidance and opportunities. It looks a really good match for Navin and he can't wait to see Billy develop even more. Chelsea normally spends a hefty amount on experienced players but they are currently in the middle of a transfer ban.
There goes the theory that this could be an unexpected bonus for the Blues with the legend Lampard turning to youth instead. The former Chelsea midfielder had always vowed to bring through the more talented kid. He has stayed calm and respectful with Tammy Abraham, Reece James and Mason Mount, who are also flourishing now.