On the occasion of WWE moving to BT Sports, Sportskeeda's Gary Cassidy talked to WWE superstar Sheamus who has recently returned from his injury. Sheamus last wrestled on Raw after WrestleMania in a tag team match along with Cesaro against Seth Rollins and Kofi Kingston in a losing cause. After that, he was absent from WWE TV for about 10 months to nurse his injury and work on his fitness.
He returned on SmackDown in December by giving quintessential WWE promos for weeks before finally returning to ring this month to save Chad Gable from Revival only to hit him with a Brogue Kick later.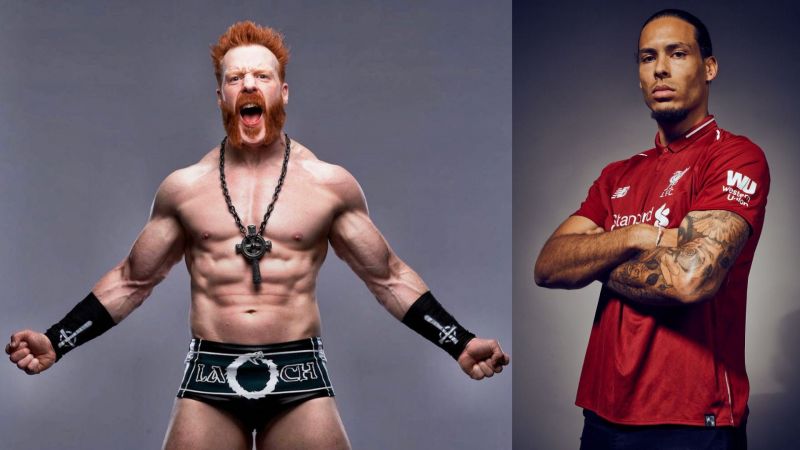 BT Sports is also the home of  English Premier League football and the Scottish Premier Football League, so naturally, football was going to be mentioned in the interviews.
Sheamus is a big football fan and is in awe of Liverpool's performance this season, so when asked about with which footballer he would like to team for a fantasy football crossover, he was quick to pick Liverpool's star defender Virgil Van Dijk as his partner to take on the team of Drew McIntyre and Ally McCoist.
Sheamus… I will go with Van Dijk, against Drew McIntyre and Ally McCoist. He loves Ally McCoist, old Drew!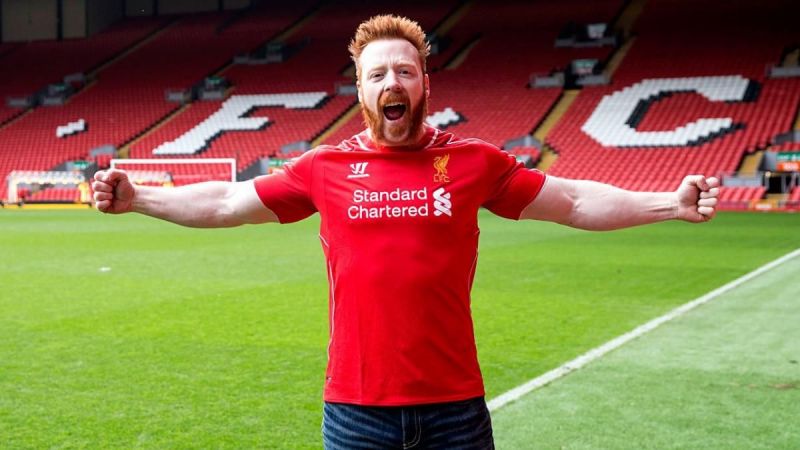 Drew McIntyre wouldn't be disappointed by Sheamus' choice of partner for him as The Scottish Psychopath has stated on many occasions that he is a huge admirer of Rangers legend Ally McCoist.
💪🔴⚪️🔵 pic.twitter.com/a3XunpzyPj

— Rangers Football Club (@RangersFC) November 11, 2019
It is safe to say that this match-up would generate a lot of interest from the wrestling and football fans alike irrespective of the match quality.
Talking about his future plans in WWE, Sheamus said that he wants to win the Intercontinental Championship. That is the only championship that Sheamus has not won in his decade long illustrious career and is ready to go to any limits to get his hands on the belt.
"Mate, I want the Intercontinental Championship. I do not care who has it. I don't care whether it's Shinsuke Nakamura or whether it is Braun Strowman, that's the title I want. That is number one on the list this year. It is all I am thinking about. It is the last piece to my collection of the WWE Championships."
Despite the Royal Rumble coming up, he is not concentrating on winning the match, because right now his only focus is winning the Intercontinental Championship.
"No, I have not even thought about that. Since I have been back, I have Brogue Kicked Shorty G, and had a bit of an issue with him. If the Rumble's there, the Rumble's there. I won the Rumble in 2012, and the one title I want right now is the Intercontinental Championship. It is all that matters to me, to Sheamus, right now."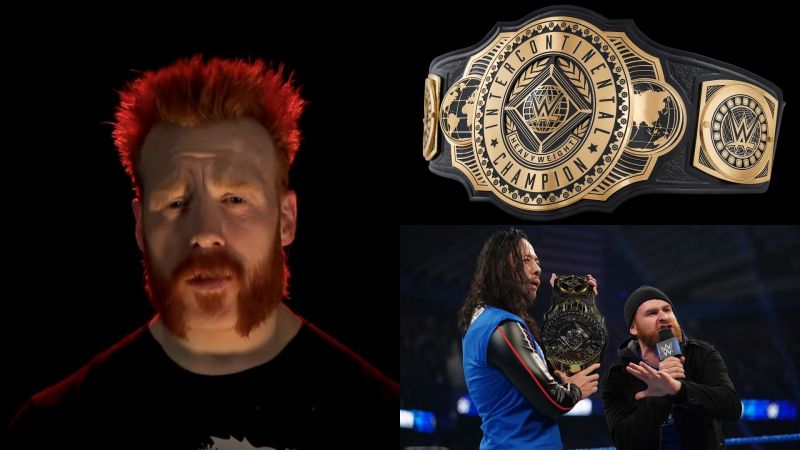 Even though he has spoken about winning the Intercontinental Championship on many interviews, he has never mentioned it on WWE TV. Seems like WWE creatives are holding that storyline for WrestleMania, or they don't want to do that storyline at all because
WWE loves to ruin natural storylines that would get huge positive reactions from the crowd ( I am looking at you Miz and Daniel Bryan).