Update On This Chelsea Target- "I think he can get to the Ballon d'Or. He is in a phase of adjustment, it is not easy," as Simão Sabrosa expresses his views on Joao Felix. The player is a Chelsea target and is current at Atletico Madrid. The former player Simão Sabrosa represented that club for three years (2007-2010), mainly as a left-winger. In his stint with the Spanish outfit, Simão scored 20 league goals in 113 appearances. While talking to BTV Simão didn't shy away from placing his bets on fellow Portuguese compatriot Joao Felix. He showed confidence in the player, who is one of Diego Simeone's main strikers currently.
Felix caught Atletico Madrid's attention with his superlative gameplay at former club Benfica. His 15 goals played a major role in the Portuguese club's Primeira Liga victory. Los Rojiblancos signed him for £113m, which is the fifth most expensive transfer in the history of the sport. Only Neymar, Kylian Mbappe, Philippe Coutinho and Ousmane Dembele have moved for more money. Since then, Felix has not only become a big name in World football but also presented a strong promise as a rising talent.
The Joao Felix Prediction
However, the 20-year-old has found his way difficult in replicating his Benfica success at the Wanda Metropolitano Stadium, Madrid. In his stint with Atletico Madrid, Felix has scored four La Liga goals in 20 appearances while the youngster has managed to hit the back of the net twice in 5 UEFA Champions League matches. These statistics do not completely justify the Portuguese national's talent but former Atletico player Simão Sabrosa feels Joao has the capability of winning the prestigious Ballon d'Or pretty soon.
"I think he can get to the Ballon d'Or. He is in a phase of adjustment, it is not easy. Atletico's way of playing is different from that of Benfica and the first few months were not easy. I know that it bothers him to be substituted, but he has to think about the team having the opportunity to win. You have to be cool to attack in the Simeone team," Simao told BTV.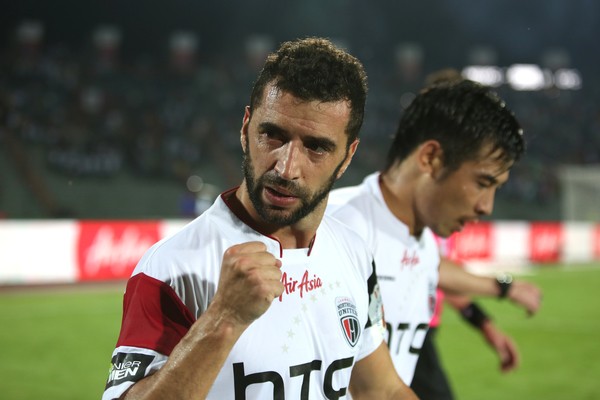 Simão also admitted that the pressure of playing along and against the best players in the world can affect the psychology of a player. The former Portuguese winger shifted to Barcelona from Sporting GP in 1999.
Pep Guardiola, Figo, Patrick Kluivert, Ronald de Boer… if we look at this team, almost all of them are coaches," he said looking back at his Camp Nou team-mates.
"Playing with Figo, the great idol was fantastic. It was the biggest difficulty for me. Being extreme, I thought: 'Where am I going to play? On the one side, there was Figo, on the other Rivaldo, I had to wait for them to be suspended or tired.
What Simão Sabrosa Further Said About This Chelsea Target?
It was a fantastic two years, I spent a lot of time with Rivaldo and had conversations with Guardiola. He already had a tactical sense, he took a role and told me how you should move without the ball. On the plane, I sat in the middle of Figo and Guardiola and I already had football books, many about golf. I read a lot."
"I was 19 years old. Finished an exhausting workout and Rivaldo asked me to train with him because he wanted more, I could not say no," he added.
Felix has been a target of the Blues for quite some time. Though he did move to Atletico Madrid, he has failed to make a real impact. The west London club, Chelsea will be hoping that they can sign him in the near future. If that happens, it will be a huge boost for Frank Lampard's side.