There is no doubt that the love and passion for football goes beyond words and it is really impossible to express the emotions that one feels when they are either on the pitch or off of it. The players, coaches and each and everyone involved with the game in any way or whoever watches it passionately, definitely have a special connection with the game itself.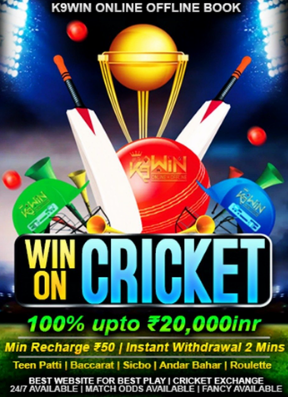 One such "super fan" is my dear friend Roberto Martinez, who has an expertise with respect to his insights about the game of football. He has been a reporter across Spain for some really big brands like ESPN and is at present in Argentina, working as a correspondent.
He has written books, produced content, worked on documentaries. Like father, like son. Martinez has done it all. I recently had a chat with him on some intense topics to know his opinion about many issues that often go rather unnoticed. With the feedback that I got from him during this one-on-one interview, Beyond The Posts would like to share with you, the actual insights into some of these major issues.
Nitish- Spanish football or South American style of football. Which do you prefer and why?
Roberto- Now, the Spanish style. Seems like they stole our style almost 15 years ago. In Argentina and Brasil you can see more physical way. In Spain and England, football is a great spectacle. Here is drama, anguish. "South American Football Has Gone To The Dogs."
N- Is that why players who start off there, leaving for European leagues?
R- Here football is only attractive by few moments. Competitive? Yes. But seems like a fight for the 3 points. Or for one. Football essence live now very far from Argentina and Brasil. Here you've got satisfaction looking 2 or 3 young talents. They play one or two years and then they go out to play for money and calm thousand of kilometers far from here.
N- Calm as in? Better standard of living and football?
R- Yes. That's it. All they will never have here.
N- So are you suggesting this is the main reason why the South American teams under-performed at the World Cup as well?
R- I agree, and I do not agree. Brasil played a good world cup. They were better than Belgium in the second part of their quarter finals game. Argentina's World Cup was almost horrible. They arrived to Russia sailing in a chaos sea. Coaches fighting each other because their tactical decisions, managers and politicians fighting for power, and the players worry about a very negative atmosphere.
Sampaoli betrayed himself. Never was the coach of Chile national team or Sevilla. He only wanted to make happy Messi and Messi expected to be player, not a second coach. Score 3 against France was a miracle. Argentina was a team without plan. And without plans, you never will be nothing.
I think Peru's world cup was nice. Colombia's work was irregular.
In these things does not important the young players sales. We are talking about football playing philosophy, projects, organization. Germany came out in first phase, but they will be back stronger because they believe in their project. They have one. Here, clubs aren't interested in the national team.
In South America we do have teachers. Why the coaches have success in Europe and no one want yo work here? Think about it. Marcelo Bielsa never will be back working in Argentina because he is a great professional. Serious. In Argentina people attack him because of Japan Korea World Cup 2002. And he is Guardiola's teacher.
N- Do you think this irresponsible culture will change soon?
R- No. Regrettably.
We need organization and honest leaders. We haven't. In Argentina we have a lot of vultures wanting to get money easily. No plan, no conscience. Only living day by day and make business for each other.
It is hard to accept, but is the truth.
N- What do you think about the European transfer window so far this time. Which club dominated it according to you?
R- I think Paris Saint-Germain is doing great. Now they have an excellent coach, nice goalkeeper, and they know how to keep their better players on the project. Real Madrid will miss Cristiano Ronaldo, but Florentino Pérez is betting for young players. Risk bet, but when you are ok you have to make little changes to don't loose the keys. Juventus is doing well. Barcelona's hiring with Arturo Vidal is really good. Malcom is an unknown.
N- Though the question still remains who can fill the Ronaldo void? What do you think?
R- Real Madrid will no longer depend on a single player and will no longer centralize the game. They are looking for play without a real 9. Florentino Pérez always pursued Barcelona's way of playing because winning does not make you unforgettable. What makes you immortal is style and excellence. That is the big business. What makes brand and leaves its mark. Now he thinks it's time to do it.
N- Who do you think will win the Champions League this time?
R- Manchester City is already prepared to have a brilliant presentation at last. Barcelona have the blood in their eyes. Their new players will make the team stronger. Juventus, with Cristiano Ronaldo, will be too hard for everyone.
N- India beat Argentina 2-1 at the U-20 level in the COTIF Cup (had just happened back then). Another goalkeeping error followed by a brilliant free-kick. What is it with goalkeepers these days? Any comments on that?
R- River Plate had a excellent goalkeeper in the past. His name, Amadeo Carrizo. The great Amadeo usually says "every goalkeeper have to receive 50 silly goals to be great. It's life law"
(when asked to elaborate a bit more on Neuer, De Gea and other keepers at the World Cup, he added)
They had to endure shame, like Karius in the Champions League final. And you'll gonna think or say that they are horrible goal-keepers? Losers? No!! It's complicate to play there. Always. "Life law".
N- What is your opinion on the growth of Indian football?
R- I've got faith in Indian football because people and players are getting passion. If you have passion and courage, all is possible. India will gonna have a good team in the next years. With effort and dedication they will improve and will opt to play the tournaments with which they dream. Opening up to the world and exchanging information will be key to have success.
That's all from us at Beyond The Posts. A very humble guy indeed. Do like our newest Arsenal page for weekly contest and more. Thanks and cheers.