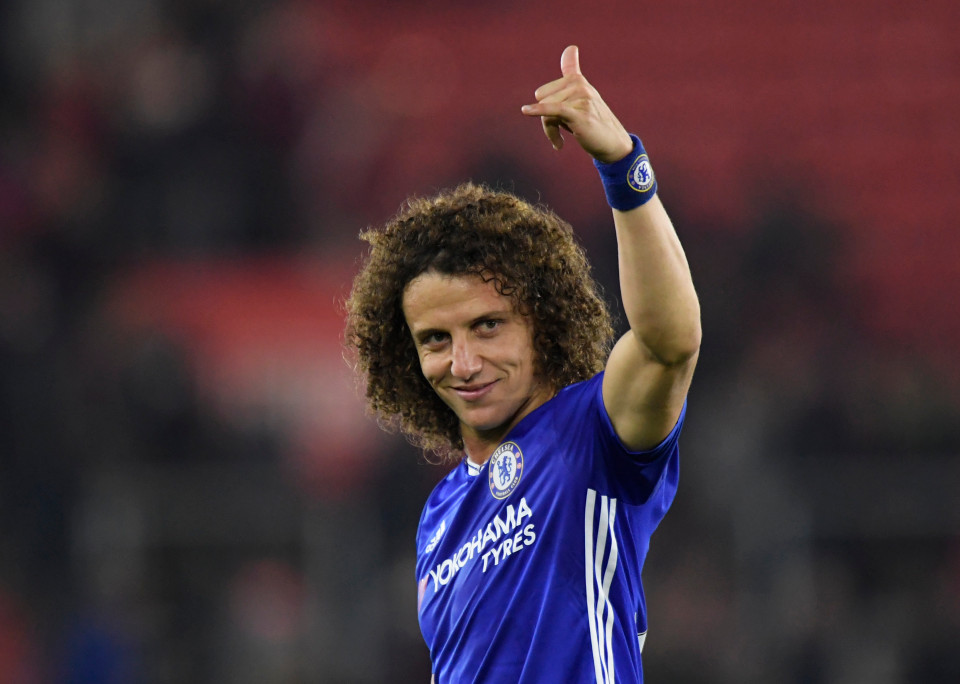 Tottenham Hotspur midfielder Lucas Moura has admitted that he was happy after his Brazilian compatriot David Luiz joined North London rivals Arsenal earlier this summer transfer window. The central defender left West London outfit Chelsea after his second spell to make the move across the city to Arsenal on an £8m deal.
Luiz was considered as surplus to requirements at Chelsea under Frank Lampard's side at Stamford Bridge and the 32-year-old made the shock switch to North London to join Unai Emery's Arsenal instead. But in just under three games, Luiz has shown the Arsenal faithful what he is capable of as he put in a few great performances in the initial two games against Burnley and Newcastle United and showed great composure and calmness on the ball. However, against Liverpool, the defender was the culprit for two goals as he allowed Reds forward Mohamed Salah to get the better of him to allow Liverpool all three points at Anfield.
One player who was strangely excited with the transfer of Luiz was one of his national mates Lucas Moura as the 27-year-old stated that he can hang out with Luiz more often. Moura joined Tottenham Hotspur back in January 2018 from Ligue 1 side Paris Saint Germain and spent some time together with Luiz at the French capital. Moura also explained that he was delighted that Luiz made the switch to the Emirates as it would help his career progress and despite the Liverpool game he will only get stronger.
While speaking to the Evening Standard, Moura said that he can also hang out with Luiz as he is closer to his place in North London, "David is a very experienced player and knows how to go through this situation (being blamed for Liverpool defeat). He will be stronger very soon. I am happy for him because it was a good transfer for him to make. I am also happy because he is closer to me now. He can come to visit me at my home easier because when he was at Chelsea, he was so far away! "
Arsenal took on fierce rivals Tottenham at the weekend and Moura was looking forward to the challenge against his former colleague. The Spurs winger claimed that he would do all he can to help Tottenham win the game, but his relationship with Luiz would remain the same before and after the full-time whistle, "But on Sunday he will be my opponent, I will work and do the best for my team to get three points. On the pitch (out relationship) is different. It does not matter who the opponent is, I need to do my best and try to win. Was I surprised he left Chelsea for Arsenal? That is football. Anything can happen. Of course, it is not normal because the two clubs face each other every year in a derby. Chelsea fans are not happy. But everyone needs to do their choice and they need to respect them."
The match at the Emirates between the two Londoners ended in a 2-2 draw. It is good to see this kind of sportsmanship between two fierce rivals and hopefully, some of the other players can look at this and take inspiration from the pair.