Hsinchu Titans will face Taiwan Daredevils in the first match of the day on Saturday. Hsinchu Titans won their first match of the campaign against Taiwan Daredevils. However, they had to face a defeat against TCA Indians in the next match. They were again beaten by Taiwan Dragons in the third match of the campaign. Taiwan Dragons again defeated Hsinchu Titans in the next match by a close margin. The last match between Taiwan Daredevils and Hsinchu Titans was abandoned due to bad weather conditions. So, the form is certainly not in favour of Hsinchu Titans at this point of time. 
On the other hand, Taiwan Daredevils were defeated by Hsinchu Titans in the opening match of the Taipei T10 League. However, they made a comeback in the tournament with a win over TCA Indians by a margin of seven wickets. Taiwan Dragons were victorious against Taiwan Daredevils in back to back two matches in a row. So, form-wise Taiwan Daredevils are also in quite a similar condition as their opponents. 
Weather Conditions:
The weather condition is not looking very bright at this moment. There is 30-40 percent of chances of rain showers during the course of play. The temperature will hover around 31-degree Celsius.
Probable Playing XI:
Hsinchu Titans:
Manikandan Aruguman 
Vijay Kumar
Ragu Ram
Joyal Francis
Vinay M.S.
Thomas Rayen
Venky Rebel
Pramod Kumar Mandal
Vijay Ganisetti
Rajendran Manikandan
Karuna Nidhi
Taiwan Daredevils:
Jeff Black
Johan Koekemoer
George Klopper
Hein Nothnagel
Charles Hayward
Rob Schulenburg
Shane Ferriera
Ben Hall
Herman Snyman
Louis Van Niekerk
Thomas Nel
Key Players:
Taiwan Daredevils:
Jeff Black
Hein Nothnagel
Hsinchu Titans:
Vijay Kumar
Joyal Francis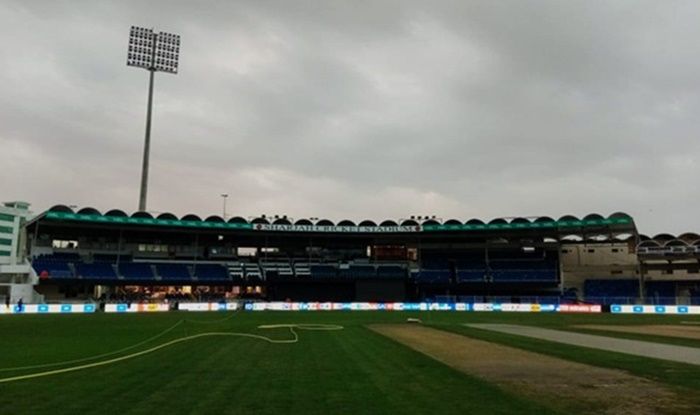 Captain And Vice-Captain Selection:
Captain Options: Jeff Black, Ragu Ram. 
Vice-Captain Options: Hein Nothnagel, Shane Ferriera, Joyal Francis, Vijay Kumar
Jeff Black scored 46 runs in 27 balls for Taiwan Daredevils in the match against TCA Indians. He was certainly the hero of Taiwan Daredevils in the run chase. Jeff Black also took two wickets in two matches so far in this tournament. So, he is the best captain option in this match.
Hein Nothnagel took a couple of wickets with conceding only six runs in his two overs in that match. So, he is another player of Taiwan Daredevils who should be in your side for this match. Shane Ferriera also performed quite well lately for Taiwan Daredevils. He scored 27 runs in 18 balls against Taiwan Dragons. 
Joyal Francis and Ragu Ram performed well for the Titans throughout the whole tournament. Joyal Francis scored 21 runs in 18 balls against Taiwan Dragons. Ragu Ram scored 24 runs in 18 balls in the same match. He also took two wickets while bowling his two overs. So, these two players should be there in your fantasy side for the match between Hsinchu Titans and Taiwan Daredevils. Vijay Kumar is also a good pick considering his contribution so far in the tournament for Hsinchu Titans. 
Probable Winners: Hsinchu Titans
The Titans have a well-balanced squad. However, their bowling lineup needs to fire more to secure a win against Taiwan Daredevils on Saturday.