Taipei T10 League- Hsinchu Titans will lock their horns against Taiwan Dragons on 2nd May, 9 AM IST. The match is to be held in Taiwan. Hsinchu Titans will be there in the field after playing their first two matches on the opening day of the tournament. In the first match, Hsinchu Titans were victorious against Taiwan Daredevils by five wickets. However, they had to accept a defeat against TCA Indians in the next match by a margin of three runs. So, Hsinchu Titans will be desperate to get back on track with a win against Taiwan Daredevils.
On the other hand, Taiwan Dragons played only one match in the tournament so far. However, they were defeated by TCA Indians by a margin of 14 runs in that match. The match against Hsinchu Titans will be very much important for Taiwan Dragons at this moment.
Weather Condition:
The weather is expected to be sunny as there are very fewer chances of rain showers during the course of play. The temperature will hover around 29 degree Celsius, providing a pleasant surrounding for the match.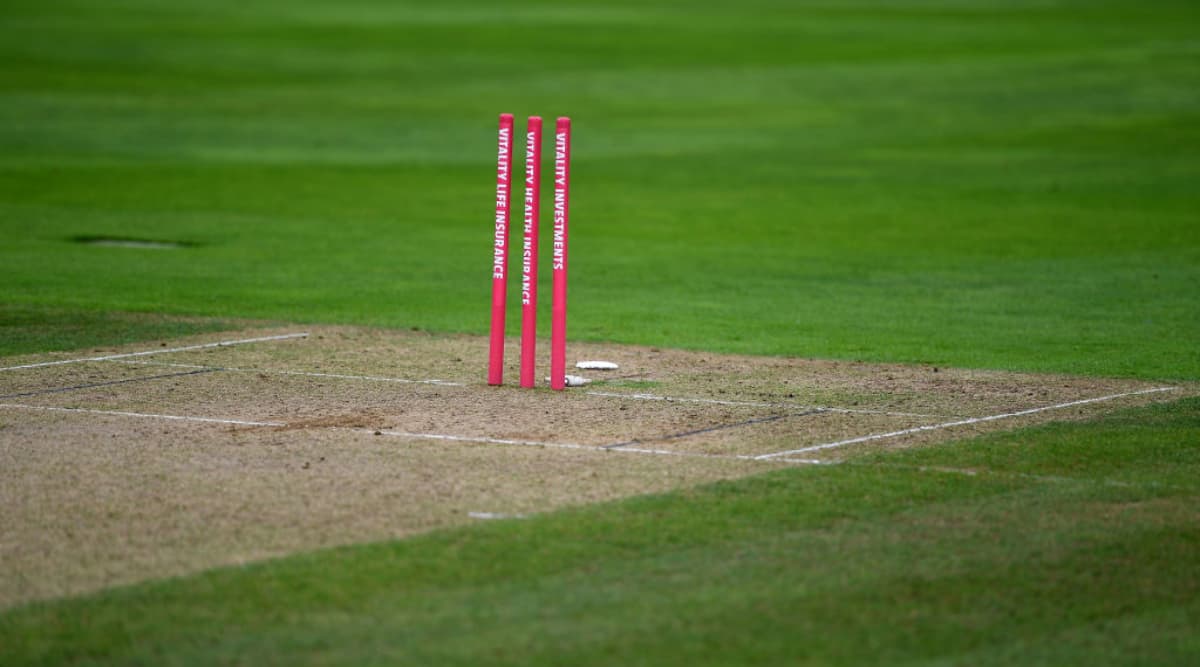 Probable Playing XI:
Hsinchu Titans:
Manikandan A, Venkatesh Goudar, Vijay Kumar, Thomas Rayen, Pramod Kumar Mondal, Joyal Francis, Eknath Sarkar, Ragu Ram, Vijay Ganisetti, Vinay M S, Venky Rebel.
Taiwan Dragons:
Athula Senadeera, Santosh Yadav, Marian Samarasinghe, Bivan Singh, Chetan Pundora, Arul Arjun, Adam Hopkins, Asif Hameed, Rishi Josula, Sachin Padghan.
Key Players:
Hsinchu Titans:
Manikandan A
Vijay Kumar
Taiwan Dragons:
Adam Hopkins
Rishi Josula
Suggested Likely XI:
Captain And Vice Captain Selection:
Captain Options: Vijay Kumar, Rishi Josula.
Vice-Captain Options: Manikandan A, Pramod Kumar Mondal, Adam Hopkins, Sachin Padghan.
Rishi Josula came late in the batting order of Taiwan Dragons in their opening match against TCA Indians. However, his quick-fire of 13 runs in nine balls gave some hope to Taiwan Dragons in that match. They were trying to chase the score till the run out of Rishi Josula. Josula also picked up one wicket with conceding only 7 runs in one over.
Adam Hopkins was the best bowler of Taiwan Dragons in the same match. He conceded only five runs in his two overs and took one important wicket. So, these two players are in form for Taiwan Dragons.
On the other hand, Manikandan A scored 22 runs in just 15 balls for Hsinchu Titans in their opening match against Taiwan Daredevils. Vijay Kumar was the star performer of Hsinchu Titans in the next match against TCA Indians. His 28 runs kept Hsinchu Titans in the run chase. However, they fell short of three runs at the end.
Likely Winners: Hsinchu Titans.
Hsinchu Titans are currently looking to be a strong contender of this tournament with various options available for them. On the other hand, Taiwan Dragons have to improve a lot after their performance in the first match. So, an interesting encounter is certainly awaiting for us.
Both teams will push for a win to build momentum. It will be an interesting game to watch for sure. Follow Beyond The Posts for more updates.