TCA Indians will face FCC Formosans in the second match of the day on Saturday. TCA Indians were victorious against Hsinchu Titans in the opening match of the campaign by a margin of three runs. In the next match, Taiwan Daredevils won against TCA Indians. However, TCA Indians came back strongly against Taiwan Dragons with a margin of 14 runs. So, next match against FCC Formosans will be very much important for them. 
On the other hand, FCC Formosans already played three matches in the tournament so far. They were victorious against Chiyai Swingers in their opening match of Taipei T10 League in the opening match. FCC Formosans won the next match against PCCT United by a margin of seven wickets. FCC Formosans were also victorious against ICC Smashers by a margin of 11 runs. So, they will be eyeing to maintain their winning run in the tournament against TCA Indians on Saturday.
Weather Conditions:
There are high chances of rain during the match. The temperature will hover around 33-degree celsius.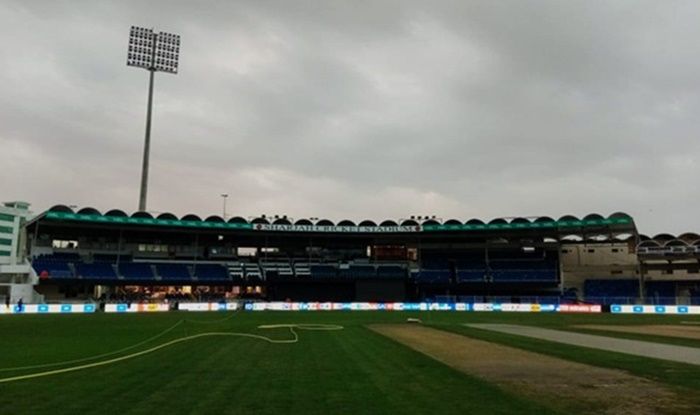 Probable Playing XI:
TCA Indians:
Amit Kumar Bedaka
Neeraj Singh Patel
Manoj Kriplani
Krishendu Mukherjee
Praveen Kumar Chittem
Vivek Hedge
Jaysiva Ganesamurthi
Vivek Mahato 
Mirugan Subramami
Kishore Krishnagiri Manoj Doss
Partheeban Chinnamuthu
FCC Formosans:
Anthony Liu
Arun Parappagoudar
Omesh Bhat
Aryadeep Mrinal
Rahul Aditya
Ankit Kumar
Pintu Kumar
Ashish Kumar Singh
Mohammad Saddique Anwar
Nitish Gupta
 Pranay Dheer Rachakatla.
Key Players:
FCC Formosans:
Aryadeep Mrinal
Anthony Liu
Captain And Vice-Captain Selection:
Captain Options: Amit Kumar Bedaka, Aryadeep Mrinal.
Vice-Captain Options: Neeraj Kumar Patel, Manoj Kriplani, Anthony Liu, Mohammad Sadique Anwar.
Amit Kumar Bedakar performed really well for TCA Indians so far in this tournament. He scored 27 runs in 25 balls against Taiwan Dragons. He also took one wicket with conceding only eight runs while bowling. So, he might be the best option to cap in this match between TCA Indians and FCC Formosans. 
Neeraj Kumar Patel scored 16 runs in the same match and he took two wickets with conceding just six runs. Manoj Kriplani also took one wicket against Taiwan Dragons. He scored 15 runs in 14 balls while batting. So, these two players should be there in your fantasy team for the upcoming match. 
On the other hand, Aryadeep Mrinal played a crucial role in FCC Formosans' win against Chiyai Swingers and PCCT United. Aryadeep Mrinal also took one wicket with conceding only 12 runs in two overs against Chiyai Swingers. He took three wickets with conceding only six runs. Aryadeep Mrinal is certainly another good option to cap for this match.
Anthony Liu gave FCC Formosans a flying start with a quickfire of 15 runs in 12 balls against Chiyai Swingers. He scored 30 runs in 21 balls in the next match against PCCT United which came really handy in the run chase. Mohammad Sadique Anwar was the man of the match for FCC Formosans as he took 4 wickets with conceding only 5 runs.
Probable Winners: FCC Formosans
FCC Formosans are clear favourites to win this match because of their current form. However, it will not be easy against TCA Indians as they have also performed quite well in the tournament so far.