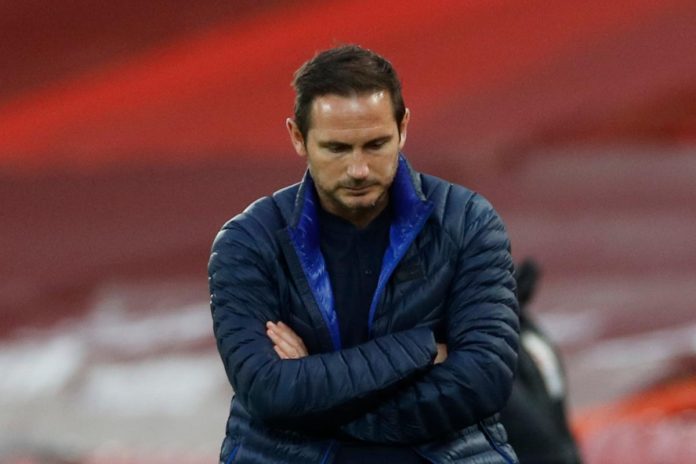 Chelsea's much-improved performance in the second half allowed them to win 4-0 against Crystal Palace at Stamford Bridge. Two penalties from Jorginho along with Ben Chilwell's opener and Kurt Zouma lifted off the Blues after a mediocre first-half display. Roy Hodgson's Palace restricted Chelsea work out any major changes in the opening half.
In the second one, things took a turn. The Blues got off to a good lead after Azpilicueta's deflected shot following Sakho's miss-clearance took a bounce and came off Kouyate's head only for new signing Chilwell smashing it into the net past helpless Guaita. Chilwell now turned provider with his corner met by Kurt Zouma to make it 2-0. Sakho was once again the villain after he tripped Havertz inside the box for Jorginho to convert from the spot. The Italian took another penalty with this time Tammy Abhram going down inside the box.
At last, Chelsea put up a steady performance in the new campaign and Lampard will be hoping that his boys do the same from now on. We made out five talking points from the win that told a lot about the Blues proceedings.
Ben Chilwell excellent on debut
Only one time the man brought from Leicester City left him badly exposed allowing an Andros Townsend run on the left. It didn't result in anything. But this can't shadow the contribution the left-back did on his debut. After a finely balanced display between attack and defence, Chilwell scored the opening goal for Chelsea being at the right place at the right time. He has already shown his goal threat nature at the Foxes and is reviving it at Chelsea now. His corners have been top-notch with Kurt Zouma missing and scoring one. The 23-year-old was also cool and composed under pressure with his defensive duties. Chilwell has surely been an exciting signing. Frank is hoping him to do much of the same in the upcoming games too.
Jorginho pinpoint from the spot for Chelsea
There can't be any reliable member from the spot in the Chelsea than Jorginho. The Italian midfielder dispatched two penalties throwing, Guiata in the wrong way in both. His neat spot-kicks have earned him a cent-per-cent conversion from penalties, only a miss coming against Liverpool two weekends back. Tammy Abraham needs to take this hardly that Jorginho is the peak player to take penalties. He has also sprayed delightful passes throughout the game side by side building a strong partnership with N'Golo Kante throughout the game. Jorginho is dragging interest from overseas but performance like this will surely make Frank think twice before offloading him.
Silva-Zouma solid defensive combo
One relieving part is that Chelsea didn't leak in frustrating goals as they did in their 3-3 draw against West Brom the previous weekend. Thiago Silva showed more of a display we know him for and Zouma slotted in nicely with him. The latter, of course, score Chelsea's second with a cracking header and was inches wide for his second. It also showed that Frank Lampard must keep Zouma and instead sell Rudiger or Christensen if they are obliged to offload any of them. Zouma could turn out to be a perfect partner to Thiago Silva this season.
Werner and Havertz shows are pending for Chelsea
While Chilwell starred in his debut two other new arrivals didn't make the most of their presence on the pitch. While Werner provided a threat or two, Havertz was hugely off from the game. The German wonder kid lost possession significant amount of time and committed challenges in recovery. The 21-year-old is still adjusting to the new atmosphere but needs to gets his rhythm quickly. He's a fine player at his best.
Numerous issues seemingly resolved
One big positive Chelsea will take from this victory is that a lot of issues became clear. Firstly, the left-back problem is set to be gone with Chilwell putting up a commendable performance both in attack and defence. The club now has to take a decision to sell one of Emerson or Alonso before the deadline day. Goalkeeping scrambles are now omitted with Edouard Mendy looking a definitive figure in between the sticks. Kepa is counting his days at Stamford Bridge. Lastly, the shaky defence is seemingly getting rigid. Thiago Silva is sure to inspire many things now with Zouma pairing him perfectly for the win. This might be the ideal defensive pairing Chelsea craved.