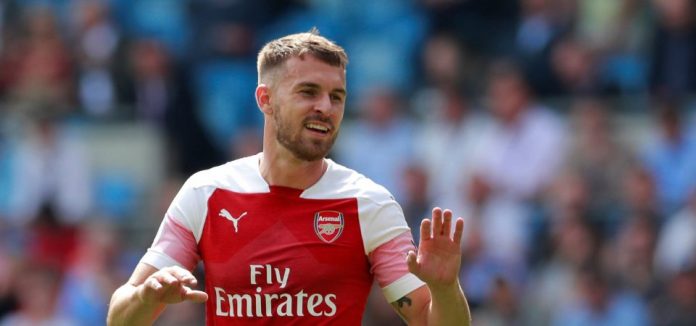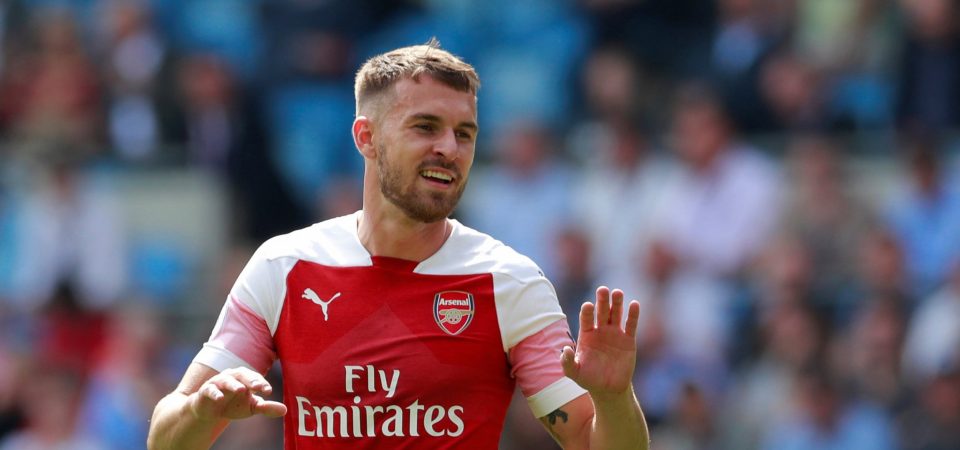 The Arsenal midfielder is leaving the Emirates and that's may take place soon in near future. Speculations came into the market when the Welsh midfielder expressed his views about leaving Arsenal. The midfielder's agency have begun offering out transfer packages and offers to top European clubs in order to manufacture a dead for the Arsenal midfielder as published in the reports. Ramsey's existing Arsenal contract is gonna expire at the end of the season. This means he can now negotiate an exit with any European club he wants to be with in January or he can leave the Emirates on a free transfer in the summer.
The Wales international has not been agreed on terms on a new deal as reports are claiming that Arsenal may withdraw an initial offer they tabled which may leave Ramsey now empty-handed.
The player himself has said that he intends to see out the full season at Arsenal but that hasn't stopped his representatives testing the market in search for a good and quality deal. As per the reports Ramsey has attracted interests from Italian trio Juventus, AC Milan and Lazio.
Now the Gunners themselves have to take the final stance on the uncertain situation. They are also operating with caution following the lengthy contract sagas which saw Alexis Sanchez leave for Manchester United last season and Mesut Ozil being signed up to a new inflated £350,000-a-week deal.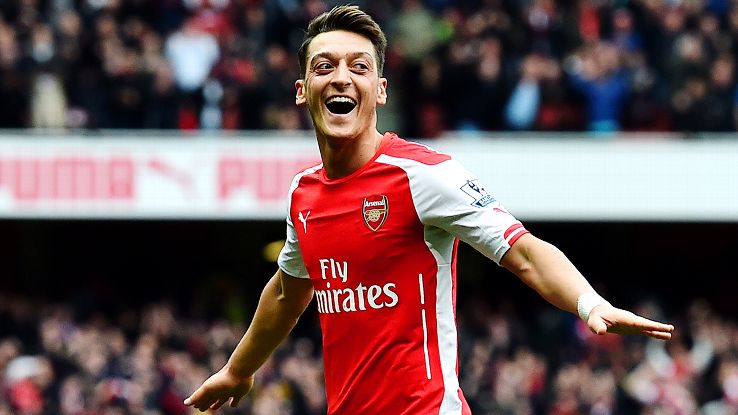 The newspaper also claims that English clubs like  Liverpool, Chelsea and Manchester United are all monitoring the situation with a view to an approach. Arsenal chief Raul Sanllehi has also suggested the reason behind the reason of Aaron Ramsey leave is for the best of the club.
Sanllehi was asked about the decision of the Welsh midfielder, although he refused to comment specifically. He gave hints at why the midfielder is being allowed to leave and he said that he is not there to talk about individual cases but they are bringing more philosophy. He also said that any decision that they take would be thoroughly discussed and debated among several professional people sharing one common objective that what is best for the club. The decision will always go to be based on whether this is good or bad for Arsenal according to Sanllehi. He also said that it can be a responsible decision or it can be detrimental for Arsenal but that would be basically their main criteria in every step of the decision making.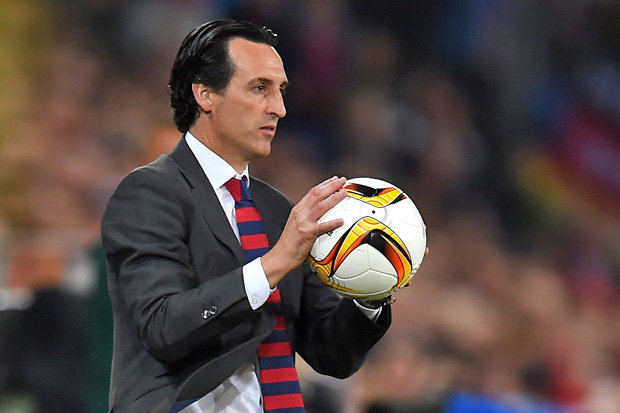 Though Sanllehi has also refused to rule out any possibilities of Arsenal making further reinforcements in January. Arsenal made a host of new signings last summer and the Spanish manager Unai Emery made some important additions like Lucas Torreira, Sokratis, Matteo Guendouzi and Bernd Leno all arriving under the new regime. Arsenal is now at fifth position with 18 points after eight matches. They will face the foxes tomorrow in the current game week. It will be their home game for the Gunners and Emery would be keen to continue their win run.