N'Golo Kante has signed a new contract with Chelsea FC to stay at Stamford Bridge for another five years. The French midfielder's contract is now going to expire at the end of 2022-23 season. N'Golo Kante's weekly wages increased to a mark of £290,000 in this new contract. The 27 year old French midfielder sounded extremely happy after signing a new contract with the Blues. Kante told, "I am happy to extend my time with Chelsea, it has been two beautiful years and I wish for more to come,' Kante said after signing new terms."

"Since I came, I completely improved as a player, challenged myself and got some awards I never thought about. I like the city, I like the club and I am happy to be here for more time."
Paris Saint Germain were really interested to buy the French midfielder in this summer transfer window. However, things didn't work out as the club management of Chelsea were reluctant to sell their star midfielder. N'Golo Kante joined Chelsea in the summer transfer window of 2016-17 season and he helped Chelsea to win the Premier League title in that season. In the next season, N'Golo Kante helped the Blues to win the FA Cup.
N'Golo Kante has come into limelight in the title winning season of Leicester City in 2015-16 season. Kante was adjudged as the player of the season by FWA and PFA in that season. The life of N'Golo Kante is very much inspiring. From starting the journey from a small club of Ligue 2, the French midfielder won the World Cup in this year in Russia. N'Golo Kante's simplicity and the passion for his game are certainly the things to learn for every young footballer.
However, N'Golo Kante has to play in a new role under the management of Maurizio Sarri. Maurizio Sarri prefers to play with a 4-3-3 formation. In his system there is no position for a holding midfielder. N'Golo Kante is certainly one of the best defensive midfielders in the World right now.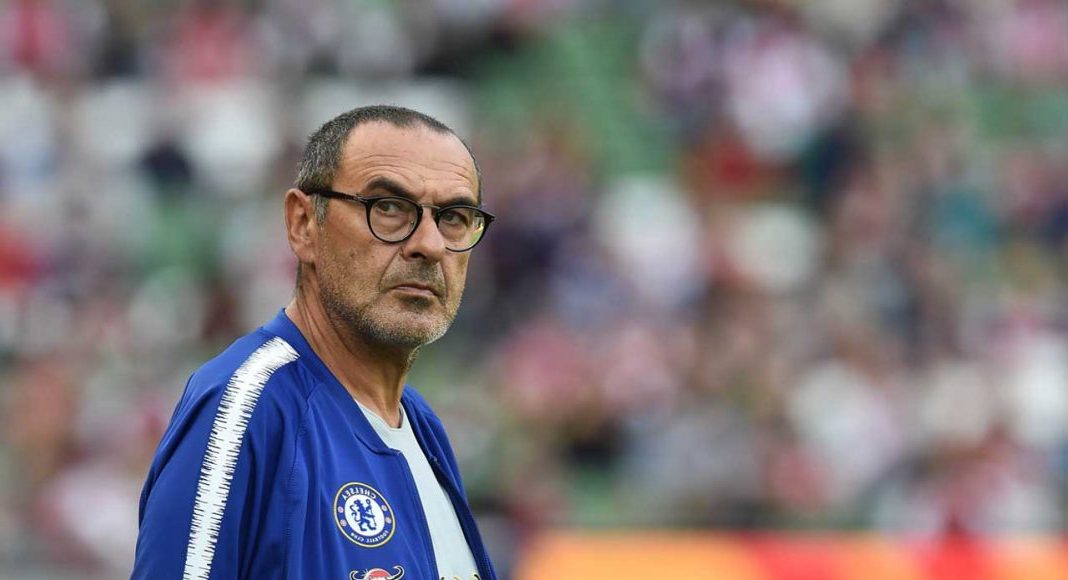 In the formation of Maurizio Sarri there is a deep lying playmaker who controls the game-play of his side. Jorginho is playing that role at Chelsea in this season. Two midfielders are there beside Jorginho in this lineup. They help the attack mostly and sometimes track back to defend when needed. In the passing football, the French midfielder has to do mainly the attacking movements. However, the attacking qualities of N'Golo Kante are not as good as his defensive ones.
The 27 year old French midfielder is trying hard to adapt to the style of play of Maurizio Sarri. The position of N'Golo Kante in this Chelsea side is still very much certain despite the midfielder is playing out of position. The manager of Chelsea, Maurizio Sarri is keeping his faith in the French midfielder and he is hoping to get a much improved performance of N'Golo Kante in the new position. Though,most of the Chelsea fans think that N'Golo Kante should go back to his defensive midfield position.