Two Chelsea stars named in the all-time great Premier League imports by BBC's Match of the Day. The latest Galactico of Real Madrid, Eden Hazard left Chelsea after winning everything in England. Two Premier League titles, one Capital Once Cup, one FA Cup, and two Europa League trophies aren't the only highlights of his career at Chelsea. The Belgian great has left a legacy at the club.
It is a void that Chelsea might struggle to fill in some years. Hazard has earned the "Legend" status at Stamford Bridge after his outstanding service in a seven-year spell.
Ian Wright said on Match of the Day podcast: "He could not do any more for Chelsea. He was somebody who, when it wasn't going well, could do something that would turn the game on its head for them."
The dribbling ability of the Belgian playmaker is something amazing to watch. There were some iconic goals against Arsenal and West Ham at Stamford Bridge and against Liverpool, twice at Anfield which will be remembered forever.
What The Pundits Said About Hazard?
Premier League Legend Alan Shearer was particularly impressed about Hazard's incredible dribbling ability saying: "Teams used to double upon him, which created space that other players could exploit. The way he carried and travelled with the ball."
Hazard scored 85 goals in the Premier League, with only Frank Lampard and Didier Drogba finding the net more than him for The Blues. On average, Hazard either scored or assisted a Chelsea goal every 99 minutes in the Premier League.
However, the Chelsea icon is finding it difficult to get going at his new club Real Madrid were has found the net only once in 15 appearances for them.
"My first season at Madrid has been bad – but not all of it," Hazard said.
 "It has been a season of adaptation. I will be judged on the second one. It is up to me to be in good shape next year."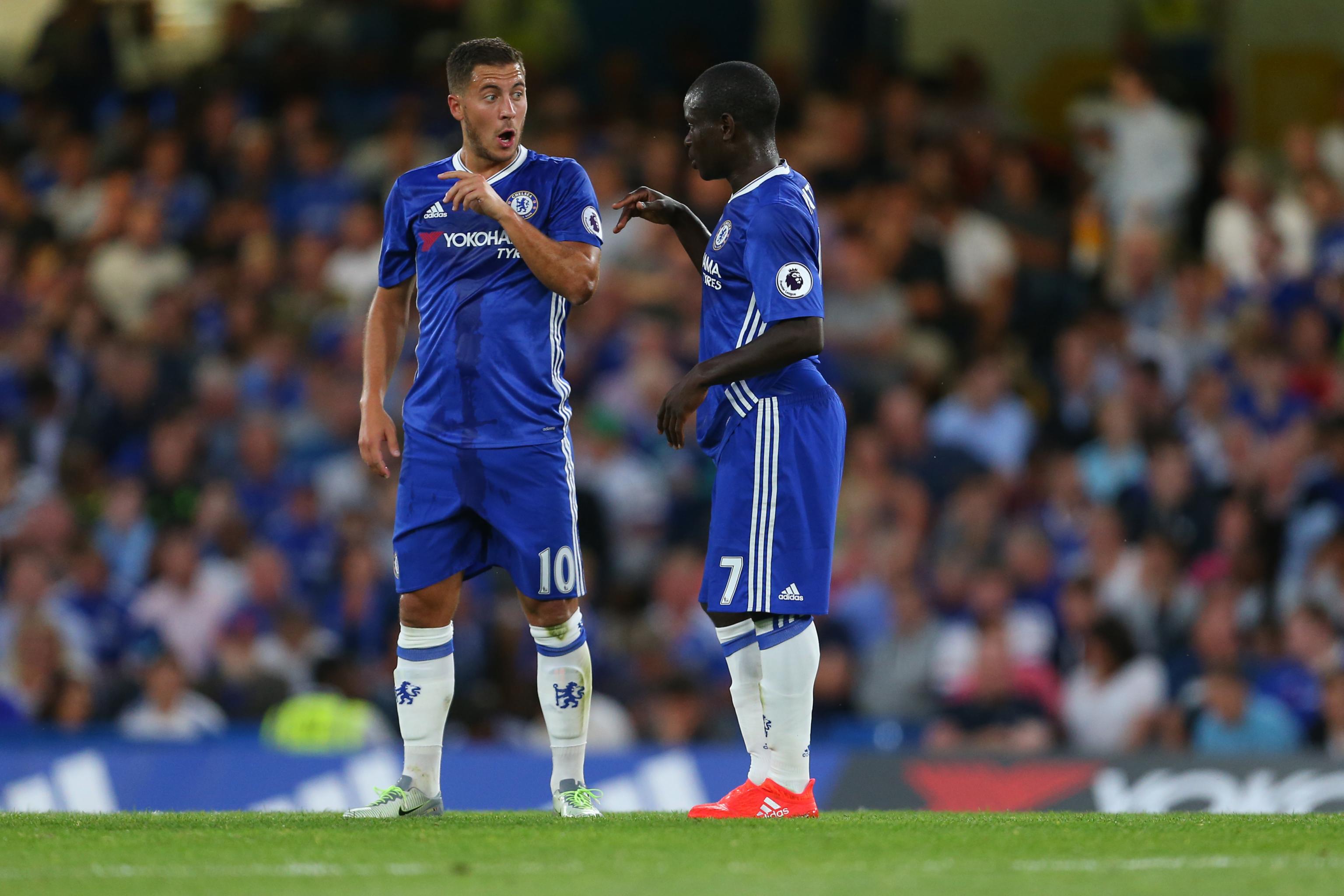 Why Kante?
The other name from Chelsea on the BBC's Match of the day all-time great Premier League imports is a bit surprising. N'golo Kante has been chosen over the likes of Gianfranco Zola and Didier Drogba. The duo has spent more successful years at the club than the current Chelse man. N'golo Kante won the Premier League twice in his five seasons in England.
He arrived in England in the summer of 2015 to join Leicester City. The Frenchman won the league in his first season in English football. The next season he joined Chelsea and won the League again. Kante was named PFA Player of the Year that season. 
Wright said: "Kante was like two players in one (at Leicester). Not only was he able to sniff out danger, see danger and stop it, but he was also able to get them going forward. "I do not think I have seen a guy cover as much grass as Kante has. It is baffling to see what Maurizio Sarri did to him at Chelsea."
The current season for the 29-year-old hasn't been great through injuries. Lampard will have to use him properly to get the best out of him next season.