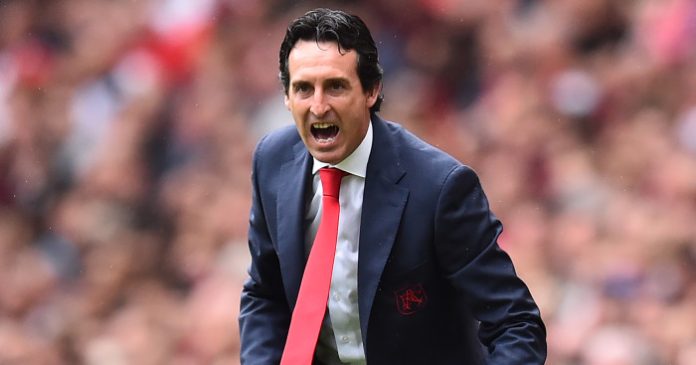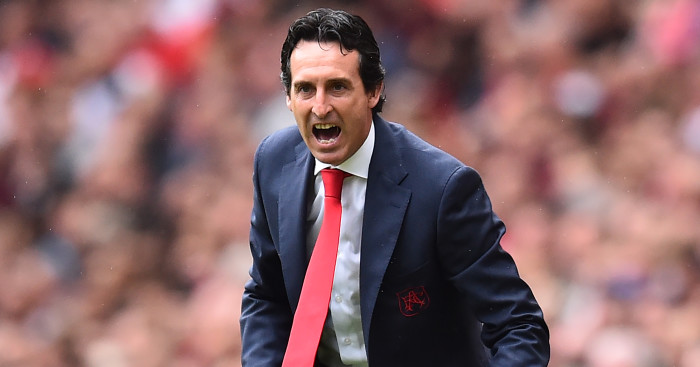 A post Wenger Arsenal was something some Arsenal fans were skeptical about. And now two games into the season their worst fears are being realized. Two losses in the opening couple of games and a goal difference of minus three. Unai Emery is under a lot of pressure. The game against West Ham is crucial and a must win for Arsenal. Emery's squad selections are being questioned and it is vital that he fields his best possible XI and goes for nothing short of a win. The Arsenal team has no lack of attacking flair but it is their defense that is faltering.
The correct combination in midfield is also an area Emery has to think about. Emery opted for a 4-3-3 against Chelsea which featured a young Guendouzi who was their best player that day. So what went wrong ? Here are the possible changes that Arsenal can make for the game against the hammers. Starting both Aubameyang and Lacazette up front could trouble any defense in the Premier League. Aubameyang's raw pace and Lacazette's abilities with his back to the goal are great.
Arsenal need goals and this combination could help them achieve just that. Summer signing Lucas Torreira could get his Premier League debut and could play in place of either Iwobi or Xhaka. Arsenal could play better with his defensive prowess in midfield. But the question is whether he is ready to play a full 90 minutes in the Premier League yet.
Another possible contender for a starting place in the midfield is Aaron Ramsey. One of the more experienced campaigners, Aaron Ramsey provides more attacking threat than any other Arsenal midfielder. His positional freedom is not ideal for his defense which needs all its midfielders to track back when needed. According to some analyzers, Ramsey's average position was in front of Aubameyang in the game against City and he faced a lot of criticism from the Arsenal faithful.
The most convincing Arsenal midfielder was Guendouzi and his claim to a starting XI spot is the strongest. His positioning and game-reading abilities are exceptional considering he is only 19. The player who faced the most criticism for his dismal performance against Chelsea is Mesut Özil. Whether he should be dropped to make place for Lacazette is something Emery has to think about. Summer signing Stephan Lichsteiner could also start ahead of Hector Bellerin and a different combination of a back four might just be what Arsenal need.
West Ham are also under a lot of heat having lost 2 of their opening games against Liverpool and Bournemouth respectively. A goal difference of -5 indicates that the team hasn't yet played as a unit. Liverpool exposed their defensive vulnerability and could easily have scored more than 4.
Manuel Pellegrini has to find a solution to the crisis. Andriy Yarmolenko could get a start against Arsenal. He was named amongst the substitutes in both of West Ham's opening 2 games this season. Both Arsenal and West Ham will go for a win and look to bring their season back on track. The build up to this game is very important and it could be instrumental in determining how the rest of the season shapes up for both the teams.