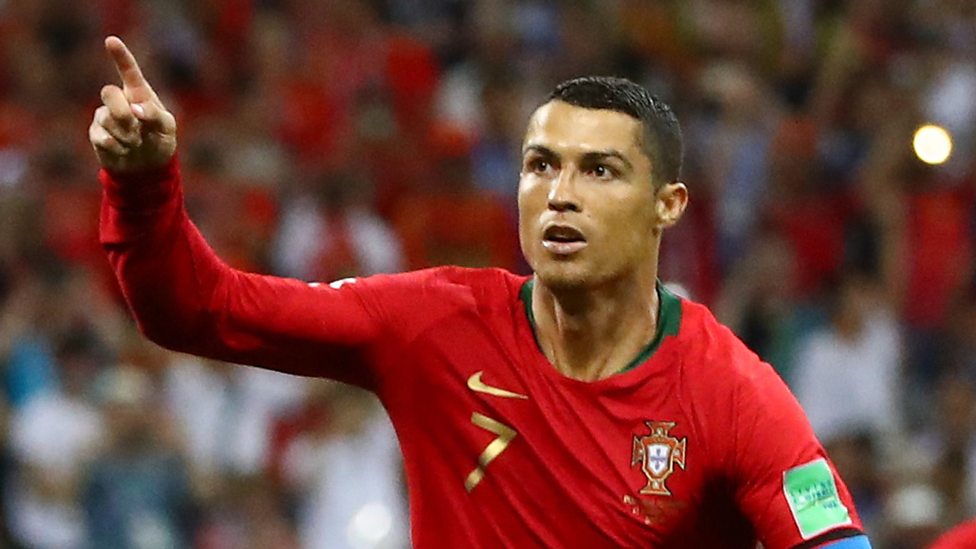 The round of 16 kicks off tomorrow as two high voltage matches gonna take place in Russia. Argentina will face mighty France and Uruguay will face Portugal. Though the later one is expected to be a tactical dual between two managers it is assured that some drama will be there definitely. Why? Because of  Ronaldo and Suarez taking each other once again. One can get vibes of El Classico, but this is quite a big stage from club football. It is the World Cup. Portugal will look forward repeating their success of Euro Cup and Uruguay will focus to diminish the Ronaldo fever deep in defence. It is not gonna be easy for anyone to cherish their victory tomorrow as both the sides are head to head in their process of play-making.
Here are 3 major problems that this Portugal side may face, as they look to beat Uruguay-
1. Ronaldo Ronaldo and Ronaldo :
Portugal is all dependant on one man. He is Cristiano Ronaldo. Though the Real Madrid forward has delivered every time he has been asked, but football is no individual game. If Portugal wants to survive, Ronaldo must score. He has already done four times and will be watched for having more. Despite Ronaldo, Andre Silva and Quaresma were dull and not effective. It will be also a high time for Bernardo Silva to make his boots shine.
2. Impermeable Uruguay defence :
The only side to have all the clean sheets. Uruguay have been an immovable wall at the back so far. Diego Godin and Jose Gimenez have been a formidable pair back in centre defence, protected by a compact midfield and disciplined full backs. Carlos Sanchez, Bentancur are those who are expert in doing their works silently and effectively. This could be Ronaldo's most difficult test ever in the tournament so far. It is expected he wouldn't be gifted an abundance of chances like he had against Spain. Well, if Muslera turns out to be De Gea, that's a different story!
3. Will luck continue to be on Portugal's side?
When Portugal won the Euro 2016 title, they had won just one game in normal time. Portugal finished third with three points in a group with Hungary and Iceland but still advanced to win the tournament.
Portugal is a lucky side. They are undeniably lucky. Portugal were not that good to win the tournament but somehow they managed it. Though most importantly, they did not lose a game. That is how Santos sets up his side. He plays the odds, and it works. Well, one can't go amazed if Portugal reaches the latter stages of this tournament with a series of underwhelming draws. They have done it before, as they proved in France two years ago navigating the knockout stages. Portugal somehow manages. Ronaldo somehow manages. Though luck is a bitch and it can turn anytime. So if tomorrow is that day, can Ronaldo survive without his X-factor?
Moreover, Uruguay will be the favourites on Saturday and but underestimating Portugal would be a greater fault as they are the Real Madrid of world football.