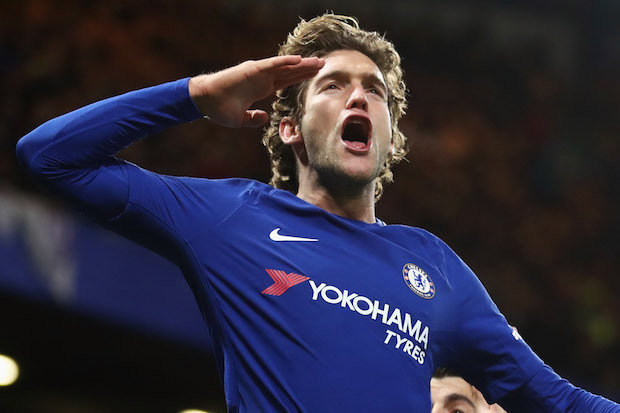 Chelsea are currently at the top four in the Premier League this season. However, their squad certainly need few reinforcements in the January transfer window. The Blues have performed quite well with their academy players during the period of the transfer ban. However, now the time has come for manager Frank Lampard to add some new faces in their squad to stay at the top four till the end of this season. In order to do that, the club management of the Blues will need to sell a few players too.
Here we will discuss three players Lampard should sell in this January transfer window-
1. Pedro :
It can be said that Pedro's career at Chelsea is over. The player is not getting enough game time under the management of Frank Lampard. He is rarely used as a substitute by his manager. So, it is quite clear that the player does not fit in the system of Frank Lampard. Few other Premier League clubs are interested to buy Pedro. The Spanish footballer can still continue to play for one or two years more in any other club. So it will be better for both the parties to part away within this January.
The club management of Chelsea are planning to buy one winger in the winter transfer window. So, it will be even more difficult for Pedro to get back into the starting lineup of Chelsea in the near future. He is already competing with the likes of Willian, Christian Pulisic, Callum Hudson Odoi and Mason Mount. Now it is seeming that Lamptey is also coming ahead of Pedro in terms of the pecking order. So, the end of Pedro's career at Chelsea is very near and it is only a matter of time.
2. Olivier Giroud :
Olivier Giroud is coming as the third choice centre forward for the Blues in this season. Tammy Abraham is certainly the first choice for Frank Lampard at this moment and Michy Batshuyai is coming as his substitute. However, Frank Lampard does not trust Michy Batshuyai much too. He always prefers to start Tammy Abraham in every game.
So, it is going to be very much difficult for Olivier Giroud to stay at Chelsea after this January transfer window. Olivier Giroud is one of the integral parts of Didier Deschamps' side in the national team. Didier Deschamps also wants Giroud to move to a new club in the transfer window. The clubs like Juventus, Rangers, West Ham United have already shown their interest in him. So, his career at Chelsea is also going to end in this January.
3. Marcos Alonso :
Marcos Alonso should have been there at the top of this list. However, the scenario has certainly changed as the manager of the Blues, Frank Lampard has decided to shift to a 3 back-formation. It is well known that Marcos Alonso is very much effective as a left wing-back. So, it will be very much interesting to see what the club management of the Blues are thinking about the future of this player at Stamford Bridge.