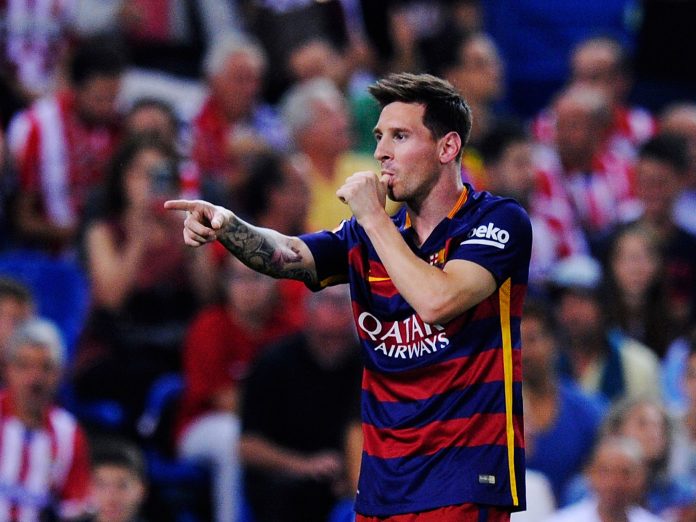 "I have seen the player who will inherit my place in Argentine football and his name is Messi. Messi is a genius," said Diego Maradona, one of the greatest players of all times. Unlike Maradona, Lionel Messi hasn't won any major FIFA tournament with his countrymen but the 32-year-old's gameplay makes him special, his presence makes on the field has more than significant impact. The No.10 has been Barcelona's talisman since 2004 (15 years) and has 464 appearances for the club. His 434 goals for the club is a long time record now. 
The Argentine striker became the only man on Earth to win six Ballan d'Or trophies when he ended a three-year drought this year by taking the trophy home. "I hope to continue for a long time. I realize that I am very lucky, even if, one day, retirement will come. It will be difficult. I still have a lot of good years ahead of me. Time goes by very quickly, so I want to enjoy football and my family," Messi said. 
Three main reasons that make Messi the best player are: 
1) God of the dead ball
Lionel Messi seems to have a PhD in freekicks, his supremacy propelled him past a record 50th free-kick goal (career) when he netted two set-pieces past Celta Vigo's defence line and also equalled Cristiano Ronaldo's record of 34 hattricks in the Spanish league. This year the Barcelona No.10 has converted one goal in every three free kicks. Be it the 35-yarder against Colombia in 2016 or the goal versus Liverpool in the Champions League semi-finals last year (first leg), Messi simply knows how to mess with the goal-keeper and hit the nets easily. No other player is as efficient as he is with regards to this and it can really be an asset in big matches. 
2) Barcelona's unchallenged main-man 
Messi finished as the highest goal scorer in both La Liga and Champions League last year. Barcelona went on to win their  26th La Liga title last year owing to the striker's brilliance. At 32 years of age Messi still seems to be in good form and going strong day-by-day. The club crashed in the Champions League semi-finals against Liverpool, but the FCB captain didn't give up. This year they are again running strong and have already reached the knock out stage. Barcelona, as a team, has always been overdependent on Messi but nothing seems to pressurized him. 
3) Best left-foot currently 
Want to see someone dribble past the entire opposition, dribble so close to the body and dribble through the goalkeeper, the only person who can pull this off is Lionel Messi. He has lightning speed goals and all the better ones come off his left foot. Messi doesn't hit the ball with strength but places it with technique and skill. He knows how to accelerate and then decelerate to puzzle the defenders. Simply on his best day, the defenders must bring popcorn on the field and enjoy watching the best player paint a gorgeous sketch on the ground.