There have been a lot of stories going around that Maurizio Sarri could be heading back home, as he takes over the Juventus job. Though many of the Chelsea supporters have refused to believe this rumour for quite some time, it seems that the Italian recently confirmed that he wants to go home and has agreed a deal with the Serie A champs already.
The Blues have said to have accepted the fact that he will be leaving and a final deal could happen in the upcoming days, with the announcement being a mere formality. The west London outfit could be in big trouble, as they are banned from buying players at present and Eden Hazard and both Sarri set to leave.
However, with the fans in two minds about their manager's departure, here are three reasons why Sarri will surely leave Stamford Bridge soon.
3. Sarri Loves Cigarettes More Than Chelsea
There is no doubt that Sarri clearly loves his cigarettes more than he loves Chelsea. Luckily, Sarri managed to win something with the Blues, as Arsenal put up a pathetic performance against them in the Champions League final and the referee helped their cause too (Lacazette penalty incident).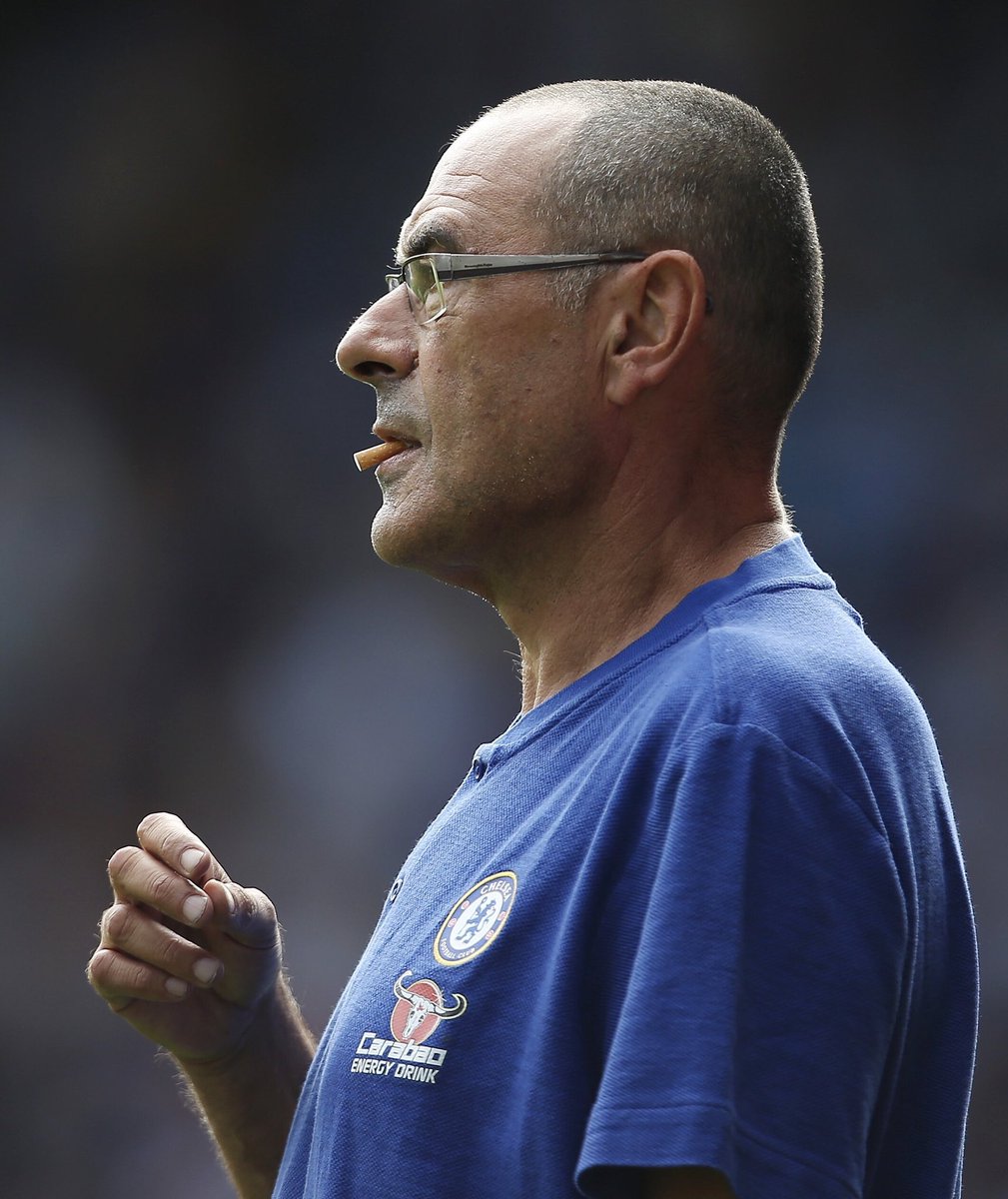 However, he can't just keep chewing cigarettes and needs to smoke some while watching football, which is his ideal managerial mode. With that being said, Sarri can leave the Londoners, but not his cigarettes. His priorities are set. Deal with it!!
2. Sarri Misses Higuain, Wants Reunion With "Bae"
Sarri's true love in Gonzalo Higuain and he can't live without the former Argentine international. It is already being suggested that the Italian boss wants his former star at Juve, when he does indeed make the move to Turin this summer. The simple fact of the matter is that Sarri is madly in love with Higuain and will want to move in with him someday in the near future, to a new club (not what you thought).
This club could be Juve, as reports are now suggesting, though that could be the end of Dybala's time with the Italian champions. Only time will tell.
1. Kepa Wants Him Gone, The Actual Manager's Demand
We all know who the real Chelsea boss is and where the decision to send Sarri away is coming from. Kepa clearly isn't pleased with Sarri and wants him gone. This means that the Spaniard has told the board that he does not want to see the namesake manager any more at the club and will finally take charge of the team (guess we now know who's the real boss).
It was Kepa and co. that lifted the Europa League title when they beat Arsenal in Baku on the 29th of May and all credit must go to the actual man-in-charge, not this fraud Italian. No one would be more delighted that Sarri will be leaving the Londoners and moving back to his native country than Kepa himself, who always knew it was his destiny to lead Chelsea someday and be a top name in English football and footballing history.
P.S. Frank Lampard, who!?