This Premier league recently saw a surprise as Champions Manchester City got rattled by new boys Norwich in a 3-2 defeat at Carrow road. The Canaries under Daniel Farke showed the right kind of defensive as well as attacking display to stun the holders for the first time since City's defeat to Newcastle last December.
An early goal by Kevin Mclean from a corner began the perfect day for the Norwich fans, before Cantwell struck the empty net through a pass from Teemu Pukki following a neat counter-attack. City's man-in-form Sergio Aguero pulled one back before half-time after Raheem Sterling hit the upright from a close distance. It seemed that their comeback was cancelled when Buendia snatched the ball from a casual Otamendi at the back to allow Pukki score past scrambling John Stones. This defensive error ultimately cost the Sky Blues the game, despite Rodri scoring in the dying minutes to make things interesting. Farke's men held on to claim a victory against all odds.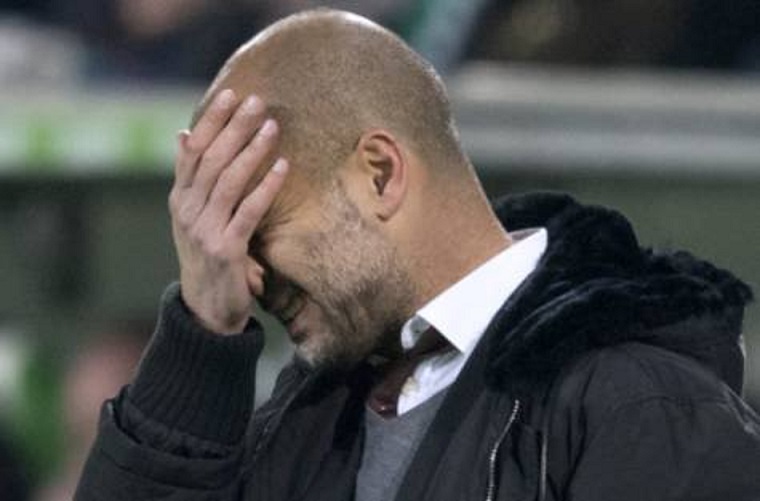 It came as a treat for the Norwich fans, who were desperate to see their side come out of a defeat against West Ham and they didn't disappoint. No one was so optimistic for a result like this but it is a match that will remain in the memories for years. Being the perfect twelfth man for their team for the entirety of that 90 minutes impressive display in the stadium, Norwich supporters around the globe also took on twitter to rejoice this victory a bit more as they send a statement to other big boys in the league about their atmosphere in Carrow road.
The boss is a proud man tonight. ? #ncfc

— Norwich City FC (@NorwichCityFC) September 14, 2019
One fan took a dig at Talksport journalist Adrian Durham for predicting a 6-0 scoreline win for City that came nowhere near
Adrian Durham from talksport record 6-0 City. I loved your result not for you or us, but just to shut him up. Well in Norwich

— Bobby Firmino's Magical Football Boots (@LoveTheRedmen) September 14, 2019
Another one renamed the club worwich to mean the players who played their socks out as soldiers in defending fearlessly.
thank you Worwich ??

— Scrag ??????? (@Scragster_) September 14, 2019
While some troll their opponents as they failed to pave a path to get back in the game
What's the Surprise? The bigger club won. Light work.

— Ashkan?? (@Prsian_Prdicts) September 14, 2019
Some Liverpool fans turned up to congratulate the Norwich supporters by posting a video of Klopp celebrating at Anfield  and in a GIF saying 'Thank You' as City's defeat means a lot for the Merseyside club for they look to topple their supremacy and clinch the title this time out after missing out by a point last season.
— Liam_Davvies (@L1AMDAV1ES) September 14, 2019
— tart/of/darkness (@Groovahgrl) September 14, 2019
While fans of the losing side declare their frustration on a tweet that City posted citing a positive aspect of the game as Sergio Aguero became only the third premier league player to net in opening five games of the new season.
But they weren't satisfied at all with the disastrous result they have to take from the weekend with supporters shoving off the record quickly.
Just forget the rest of the game then lads

— Extremist (@FPL_Extremist) September 15, 2019
that's nice for Sergio but we still lost, stop embarrassing us x

— ????? (@shak_city) September 15, 2019
Yh but you still lost, didn't you?

— jeev4nspurs (@jeevan68244184) September 15, 2019
One citied Riyad Mahrez's substitution that came very late in the game and upon the Algerian arrival on the pitch City did put up some intense attacks on Norwich's box. In this photo, he looks desperately at Pep to sub him on quickly.
— Sonia94_Moundas (@SosoAlgerian) September 15, 2019
While one signalled the most important talking point of the game that was Laporte's injury which made John stones and Otanmendi start in the back causing those feeble mistakes. The Frenchman will be out for 5-6 months but Guardiola has insisted of not spending big on a defender in the January window and this has already caused discontentment among fans especially after this loss.
Norwich City game proved that we have to bring a high quality defender otherwise we gonna have a big troubles

— Maged Baabdullah (@MagedNewyork) September 15, 2019